WorkplaceOne Blog
Member Chat
Member Chat - David MacFarlane, ETAS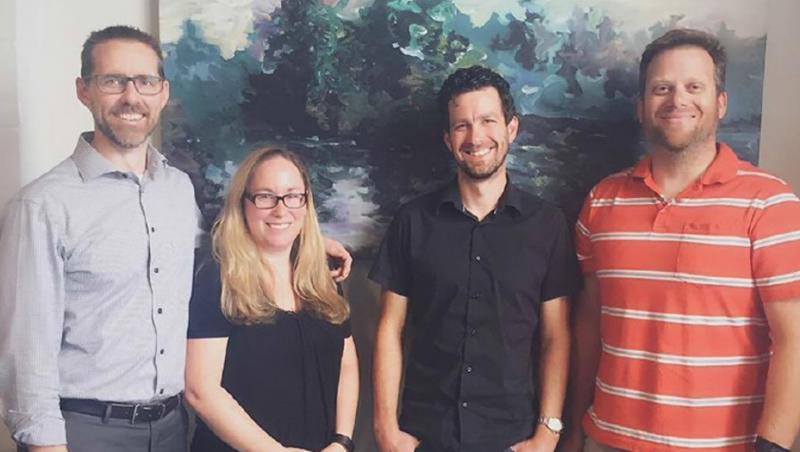 Workplace One Press chats with Kitchener-Waterloo member, David MacFarlane, General Manager at ETAS Embedded Systems Canada Inc. David tells us how his small team accomplishes so much, cyber defense solutions for cars and why he loves the Workplace One.
Learn more about ETAS Embedded Systems Canada Inc. by visiting their website and Twitter account.
Tell us about Hook ETAS Embedded Systems Canada - what's your elevator pitch?
We're a Canadian office of a global security software and services company. We know how to design and build security into large-scale infrastructure and into embedded and constrained devices. We're a wholly-owned subsidiary of Bosch Group, the largest manufacturer of automotive parts, so it makes sense that we're currently focused on the automotive industry, specifically the ability to monitor for and prevent security attacks on vehicles.
Tell us about cyber defense solutions for cars - what is that about? Why is it important?
Modern cars are basically a network of computers on wheels. As they become more and more sophisticated and connected to the Internet, they become exposed to many serious security risks. There have been several reports in recent news of security researchers finding ways to unlock a vehicle, disable its safety features, apply its brakes, and so on. It's important to ensure the security and safety of a vehicle is maintained during its manufacture and use.
Your team is small but mighty - how do you produce quality work with a small group?
My team is awesome! They share my love of working on challenging problems, building quality products, and getting things done. Our company is small, meaning we each wear Workplace One Press August/September 2016 a lot of different hats. There's never a dull moment!
What motivates you to get out of bed each morning?
Every day is interesting and brings new and varied challenges. Did I mention that my team is awesome? It's easy to get out of bed and come into work every day! Why Workplace One? I wanted a modern and professional office space but I was also looking for a space with character.
Workplace One is all of those things – it's modern, clean, well maintained, has the services we need, and the exposed beams and brick give it a great feel. The staff, Kerri and Kasey, are friendly, professional, and always very helpful too. Workplace One is a perfect fit for us!