Team Suites
Workplace One provides your business with the flexibility and scalability you need in an office space solution.

Our fully serviced offices provide everything you need, from furniture to utilities, like Wi-Fi. We've designed our offices to look stunning and provide functionality - because when things look good, you feel good. And our Community Managers and Operations teams will always be there to ensure your space is providing you with everything you need.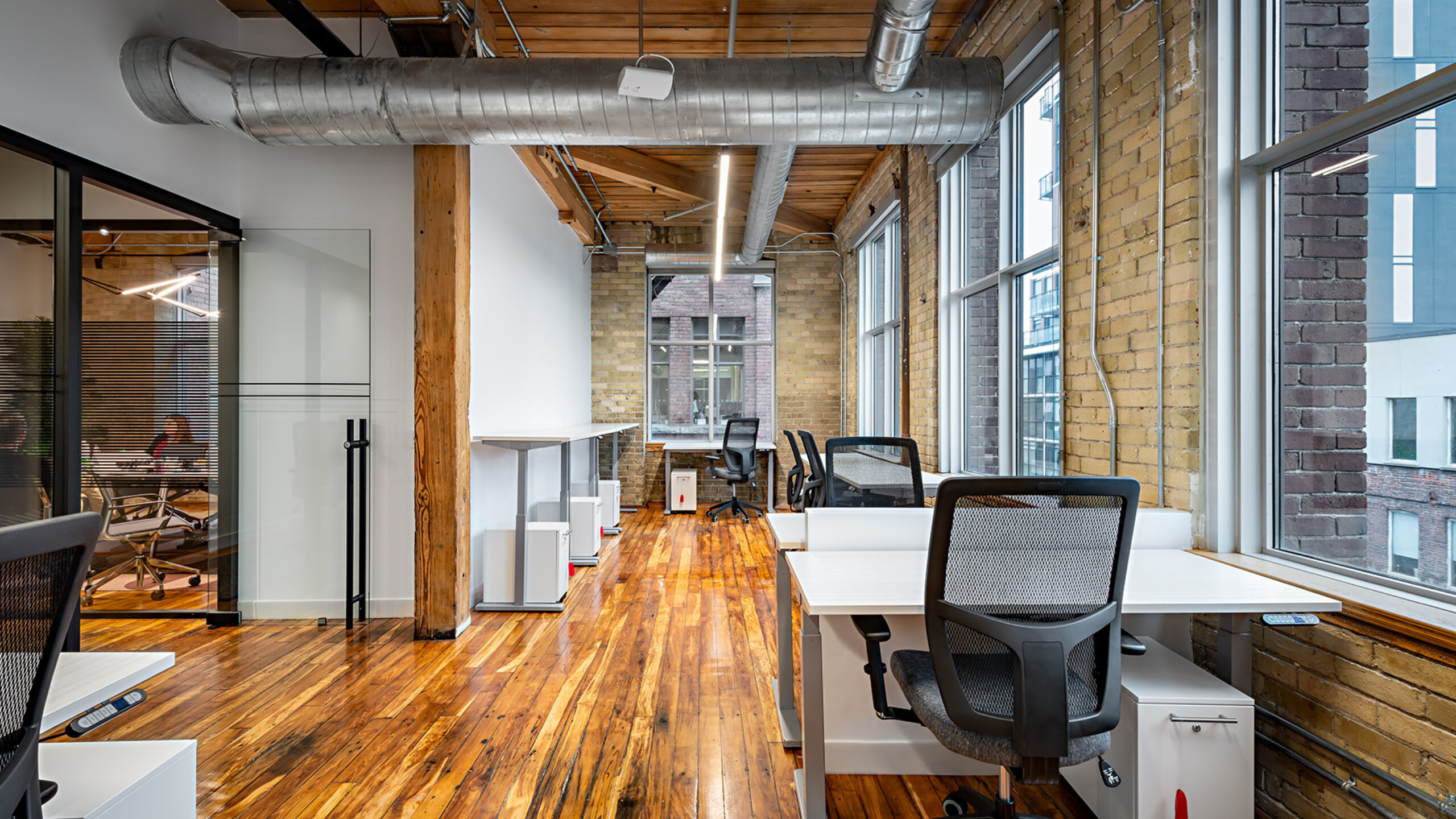 Convenient locations
Our offices are located throughout Toronto. These offices are all in central locations to make commuting a breeze for your whole team. You'll be able to access your team suite 24/7.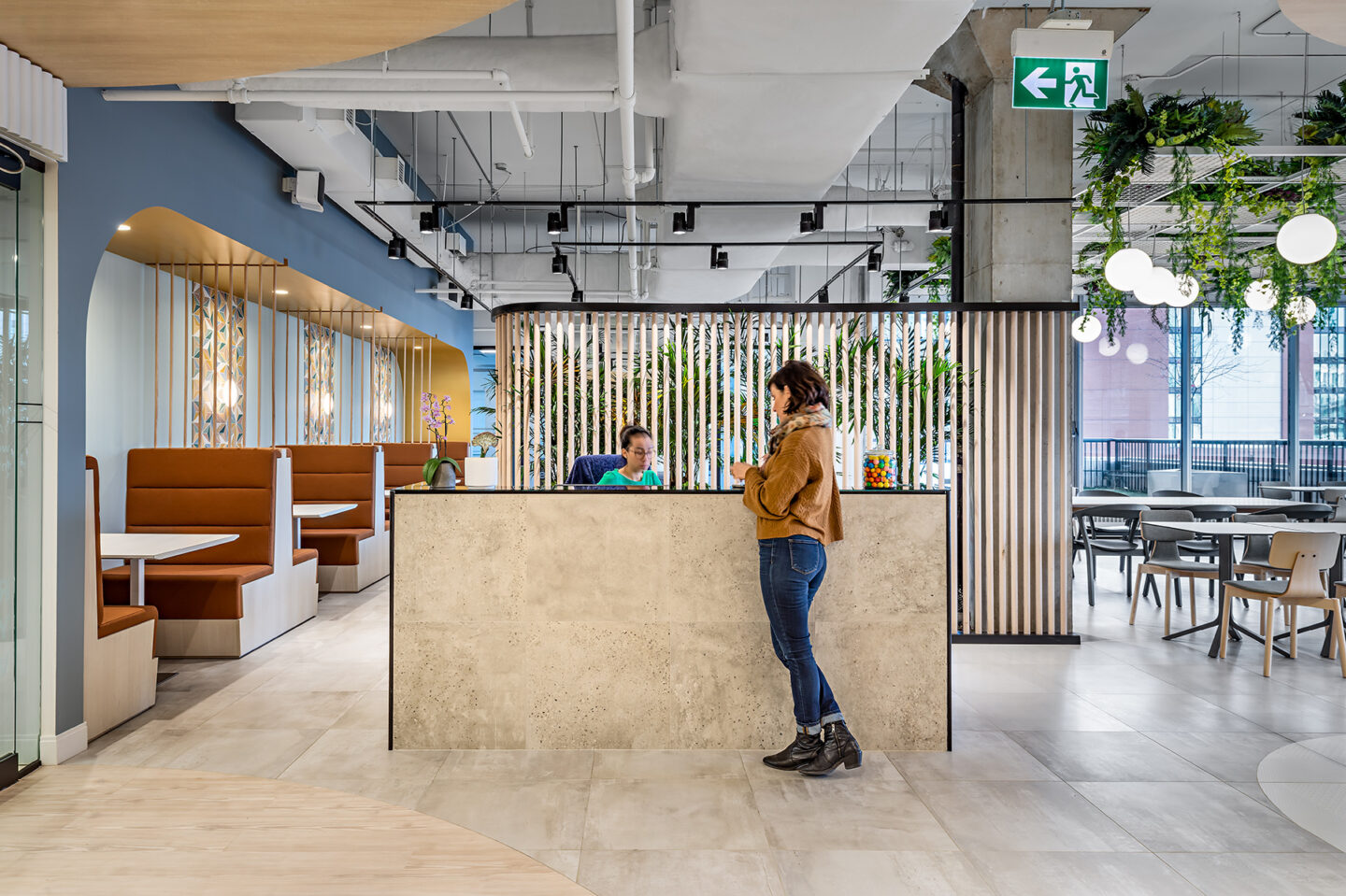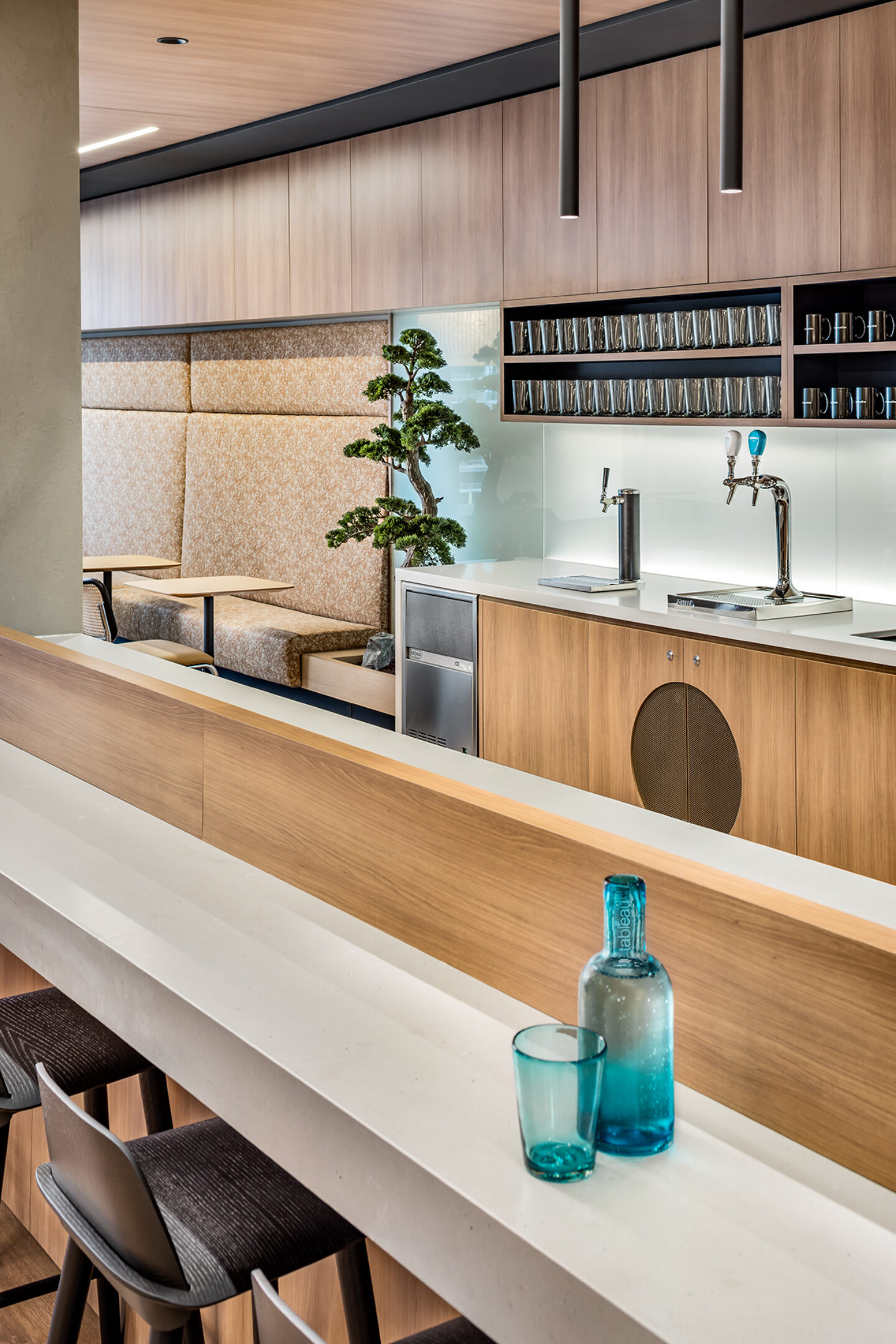 Office features
Our team suites have a number of amenities designed to help your team get comfortable, motivated, and productive.
Our team suites are fully furnished
Each of our team suites come with desks and chairs, as well as filing cabinets. They're all decorated, as well - and you can feel free to add in your own decor and personalize the space.
They're fully serviced, too
You don't need to worry about cleaning your suite, or handling any maintenance - we do it all for you. Our Maintenance team can work around your schedule, ensuring that you always have a clean, comfortable space to welcome your team each day.
Want to relax? We've got you
Everyone deserves a break every once in a while! When you need a change of scenery, feel free to leave your team suite and mingle in our comfortable lounge area. Unwind in a warm, spacious environment - decked out with some of the coziest couches you'll find in the GTA.
Freshly brewed coffee, every morning
There may be no worse feeling than going for a cup of coffee, only to find someone else drank the last drop and didn't bother to brew a fresh pot.

With us, you'll never have that feeling again. Our coffee machines and kitchenettes are fully stocked - all you have to do is press a button, and it will brew you a fresh cup. We restock the machines constantly, so you should never have to wait for coffee. If you ever do, just call a member of our team, and we'll get it restocked in a jiffy (and bring you a fresh cup for the trouble).
All of the office services you need - with none of the overhead
Everyone gets mail, but few people enjoy sorting through it. Don't worry - our team will handle all of your mail and packages for you, ensuring that every letter and parcel gets to the right recipient. And your fully managed mailing address is only one of the many services we provide.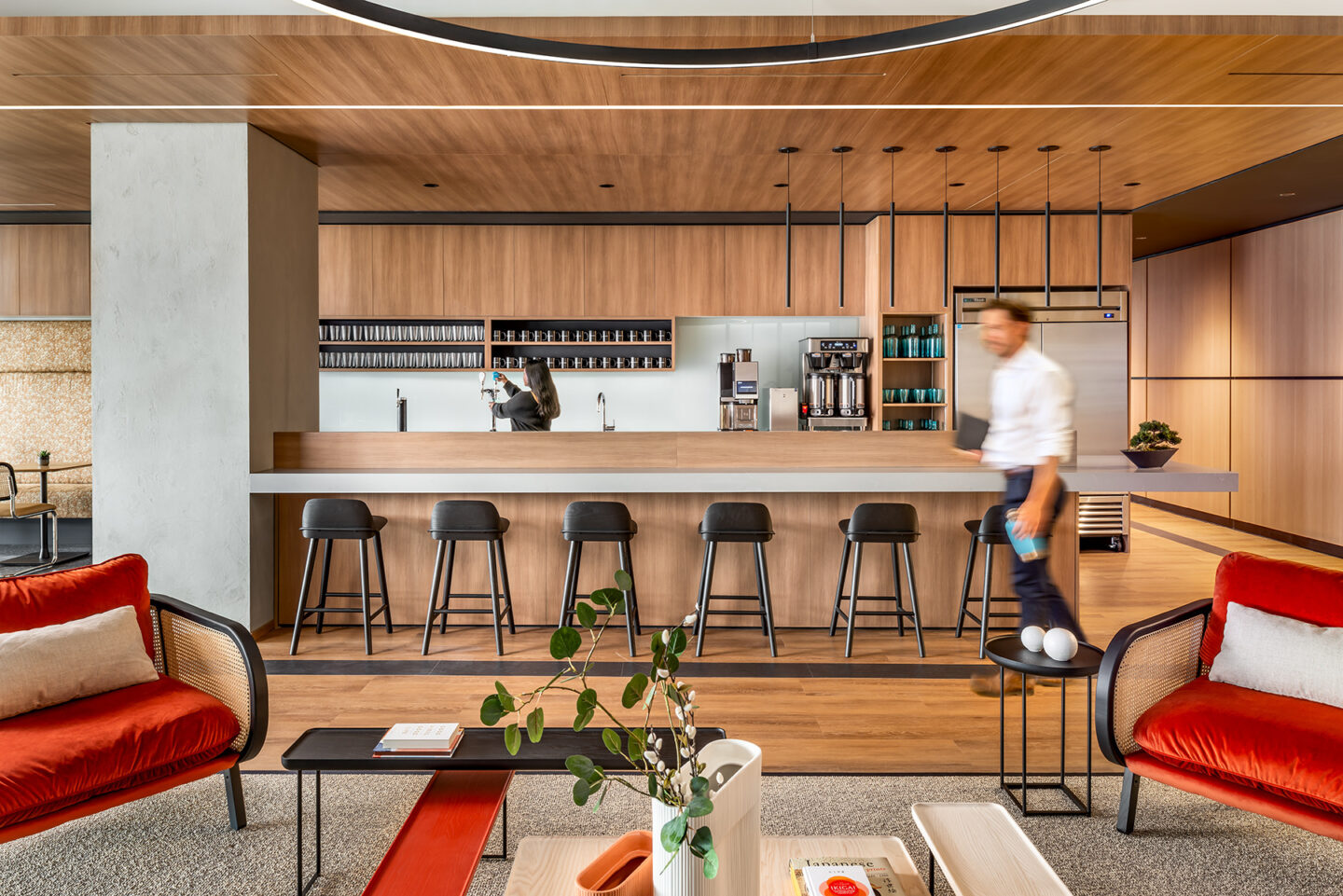 A space for all of your team's needs
Our team suites have everything you need. Depending on the space you choose, you'll have access to dedicated conference rooms, executive offices, and phone booths. It really is like owning your own office space, with none of the hassle.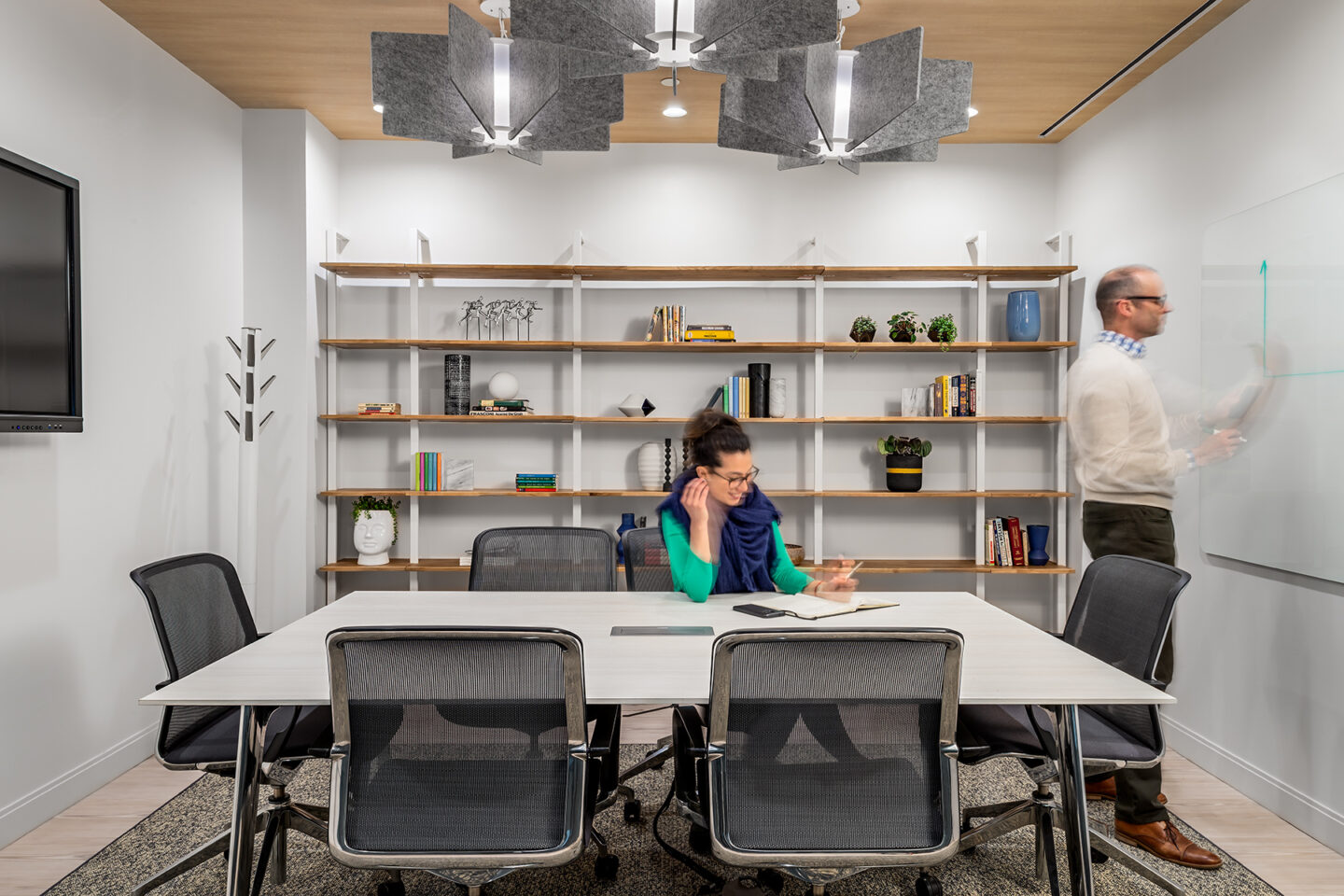 Our rates
We've worked hard to provide our clients with the complete package: great locations and incredible amenities. That's one of the core advantages of our spaces - they're beautiful, affordable places to work that are as easy on the eyes and simple to budget for.

Scalability and flexibility aren't just buzzwords to us - they're the foundation of how we designed our spaces. As your team grows, we can increase the space allocated to you. Whether you have 5 team members or 50, we can accommodate you.

Our rates depend on a number of factors, including:

Location
The size of your team
The length you want to rent the space for

No matter how long you need the space for, we've got a solution for you. You might only need a space for a couple of hours - you might need one for several months or even years. We can accommodate you.
Explore locations
Find your team office
We're thrilled that you're interested in our team suites. Give us a call today. We'll find a suite that suits all of your company's needs. Let's make your company better - together.
Find workspace