Private Offices
Need a command centre for your business? Is your business expanding to Toronto, and you're looking to hire and host local talent in a beautiful new office space?

Try one of our private offices. When you partner with Workplace One, we provide everything you need. High-speed Wi-Fi, fully furnished spaces, 24/7 access and security, as well as access to printers, meeting rooms and more - all for an all-inclusive monthly rate.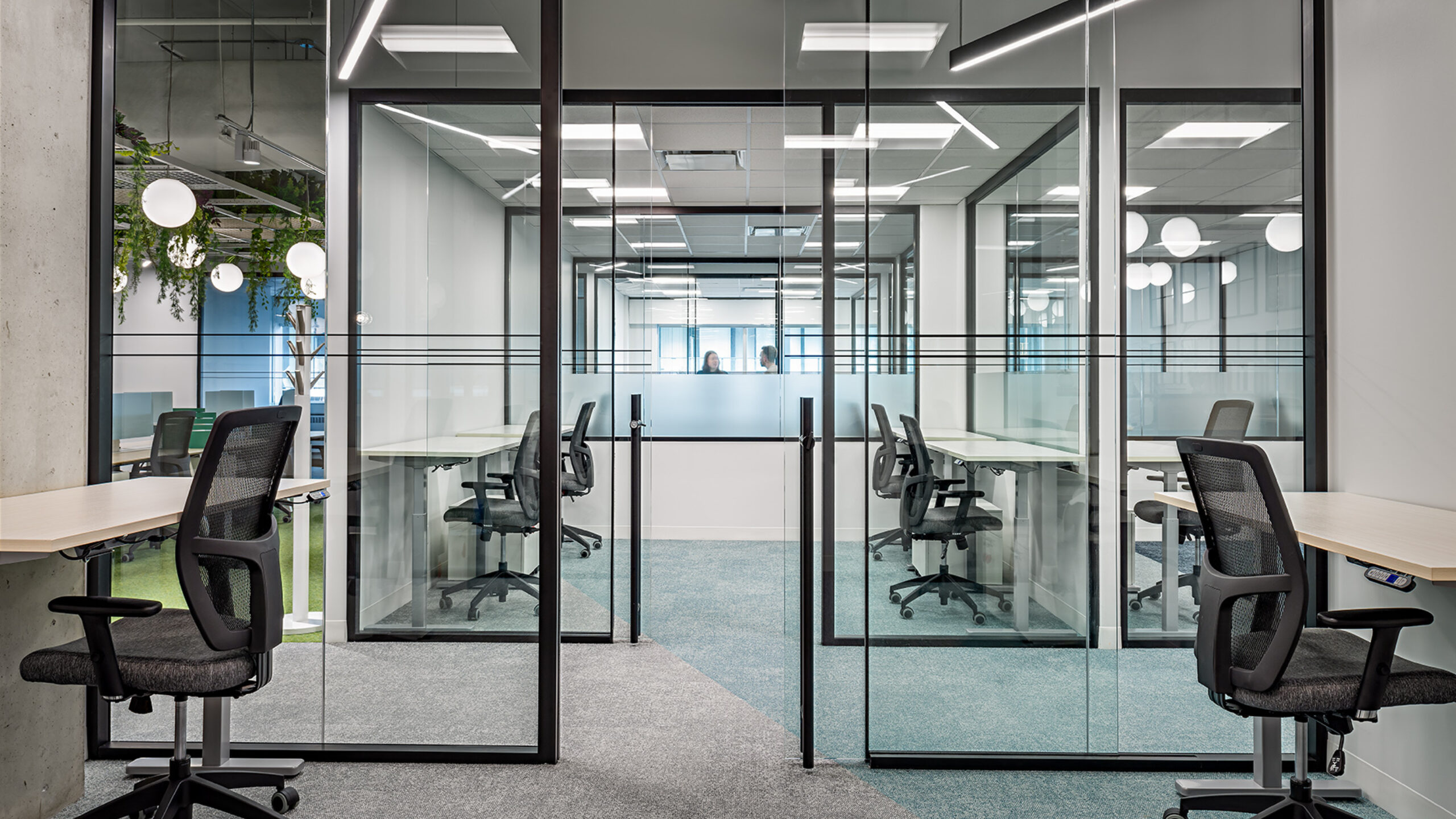 Convenient locations
Our offices are located throughout Downtown Toronto. That means they're easy to reach no matter where you live. You and your designated team members are the only ones who can access your office outside of our staff. That means everything in your office is completely secure - and you can check in and out whenever you need to.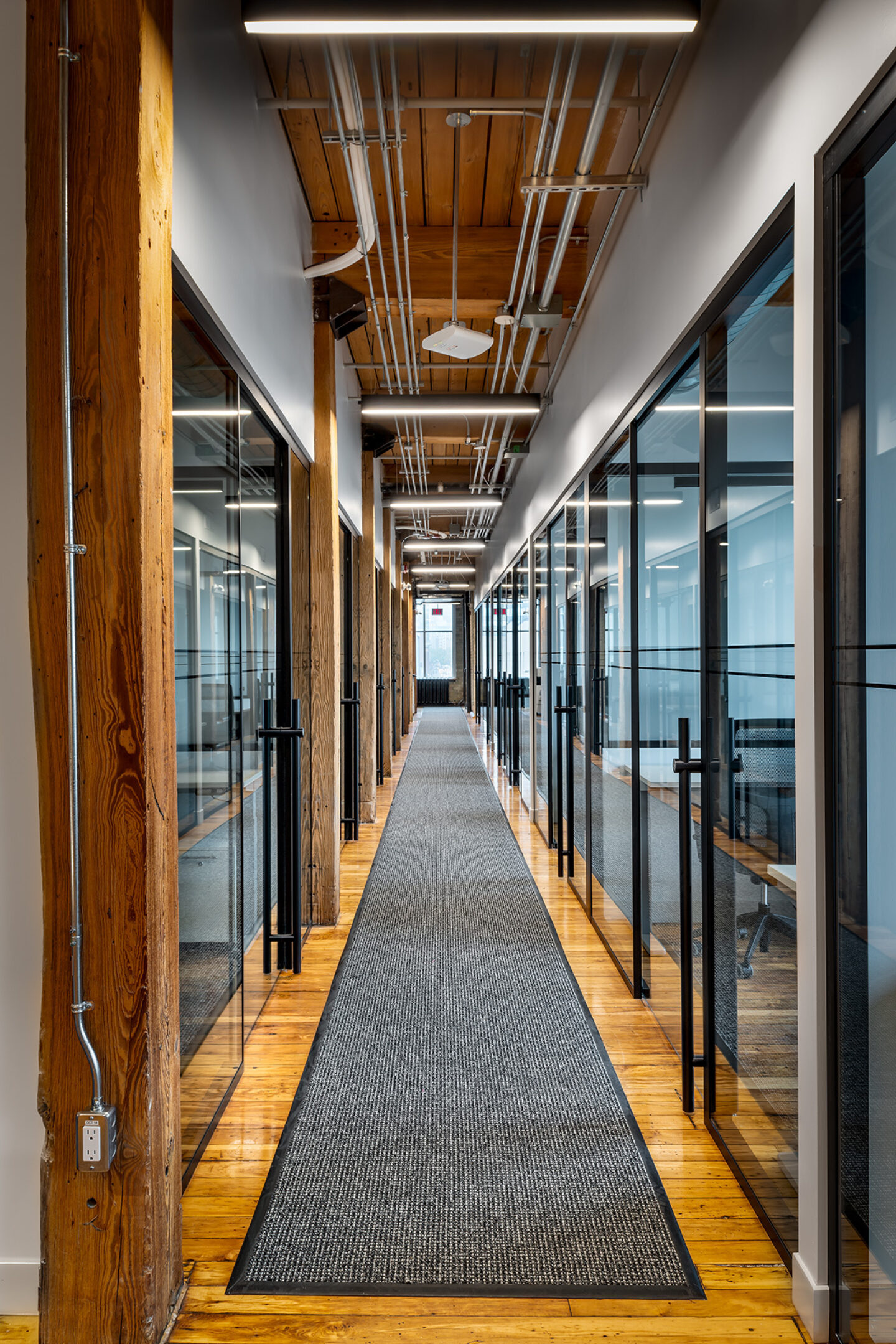 Office features
Your business is unique. That's why we offer customized private office solutions. You tell us exactly what you need for your private office - from how many people will be using the office to where you want it located - and we'll handle the rest.
Your office will be fully furnished
Comfy chairs? Check. Great desks? Check. A handy file cabinet to sort and store all of your documents? You got it. All you have to do is bring in your laptop, get comfy, and get to work.
Count on Workplace One's signature hospitality
Your office will be cleaned daily - that makes it easier for you to focus on what's important. Need anything extra? Our Community Managers are always around to lend a helping hand. If there's ever anything we can do to improve your private office, let us know - we're always happy to help.
Need to unwind? Use our lounge
Everyone deserves a break every once in a while! When you need a change of scenery, feel free to leave your office and get comfortable in our lounge. Unwind in a warm, spacious environment - decked out with some of the coziest couches you'll find in the GTA.
Freshly brewed coffee, every morning. (And afternoon. And night.)
Unlimited coffee? It's not too good to be true - it's just one of the many benefits of renting an office space with Workplace One.
Stay caffeinated whenever you choose to work.
Our coffee machines are fully stocked - all you have to do is press a button, and you'll get a fresh cup. We restock the machines constantly, so you should never have to wait for coffee. If you ever do, just call a member of our team, and we'll get it restocked in a jiffy (and bring you a fresh cup for the trouble).


All of the office services you need - with none of the overhead
You've got mail - and we can handle it. We take care of all of your mail and package handling needs, ensuring that the most important documents and parcels always make their way to your desk. All without you needing to hire anyone for the mailroom! Need documents printed, faxed, or copied? Use our machines! Every month, you'll get credits toward our printing, faxing, and copying services.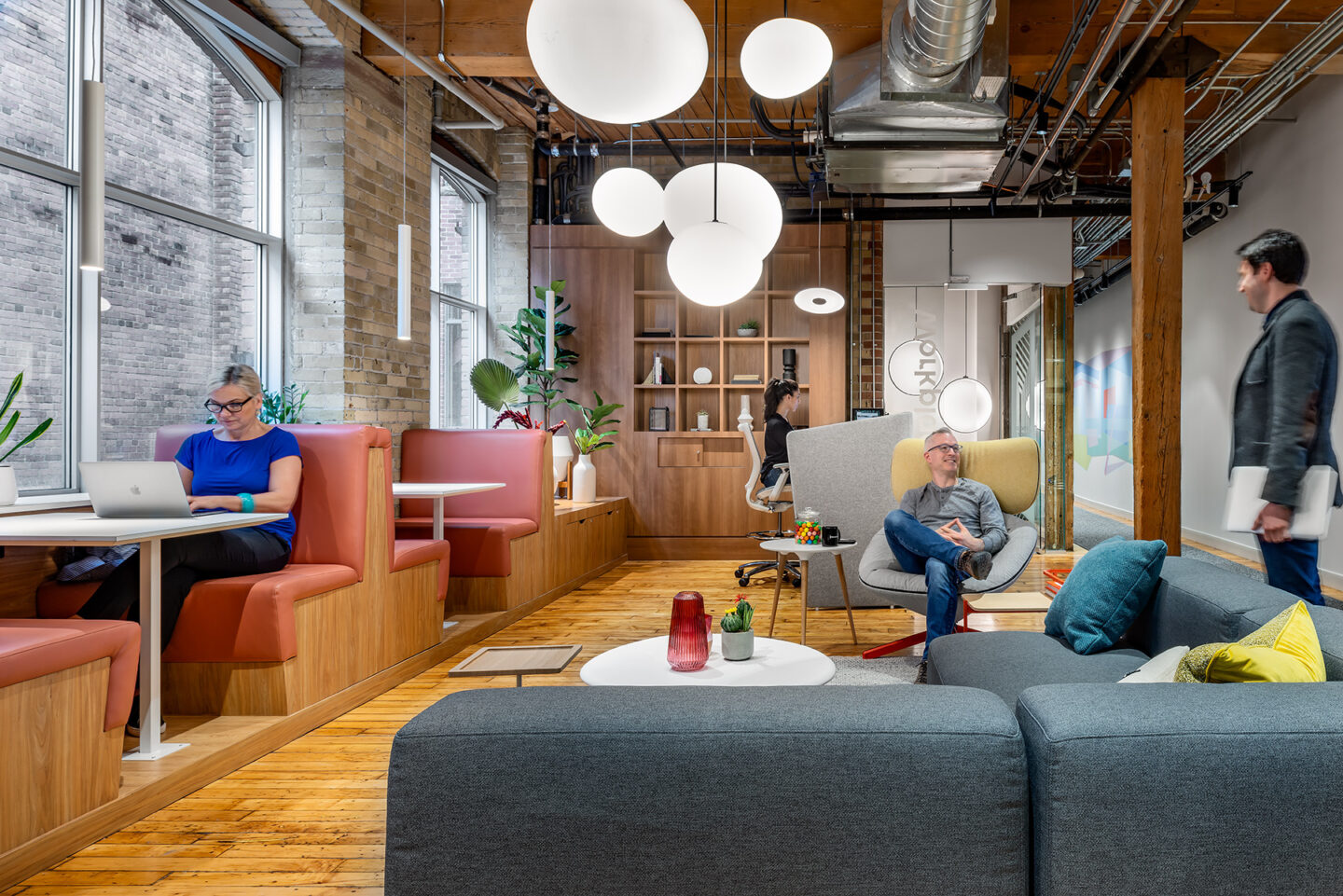 Enjoy the many perks that come with being a Workplace One member
Our facilities have everything you need, including access to our lounge. You'll also have the opportunity to enjoy the many Workplace One events we host - and of course, unlimited access to our lounge and coffee. Just a few of the many perks of partnering with Workplace One!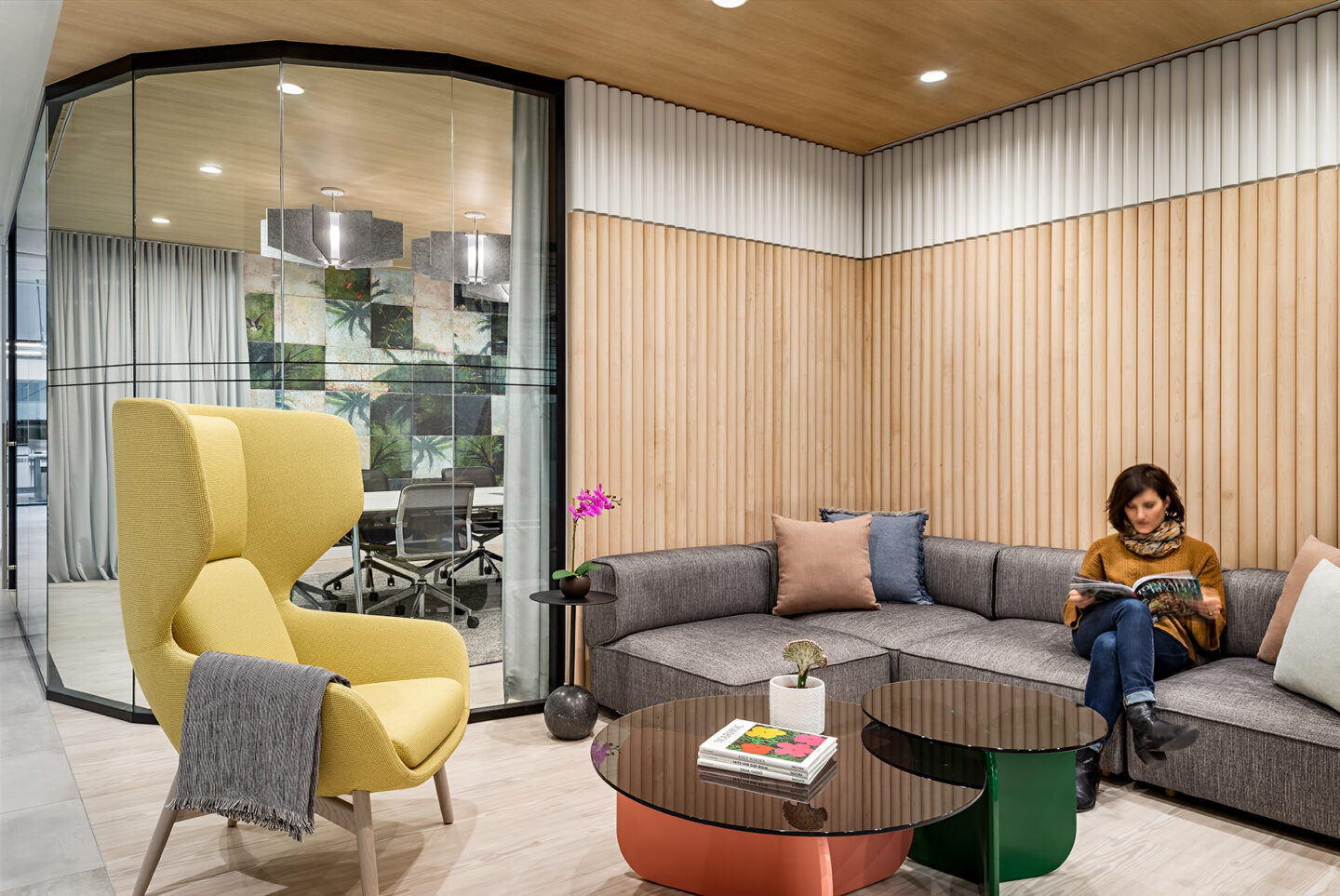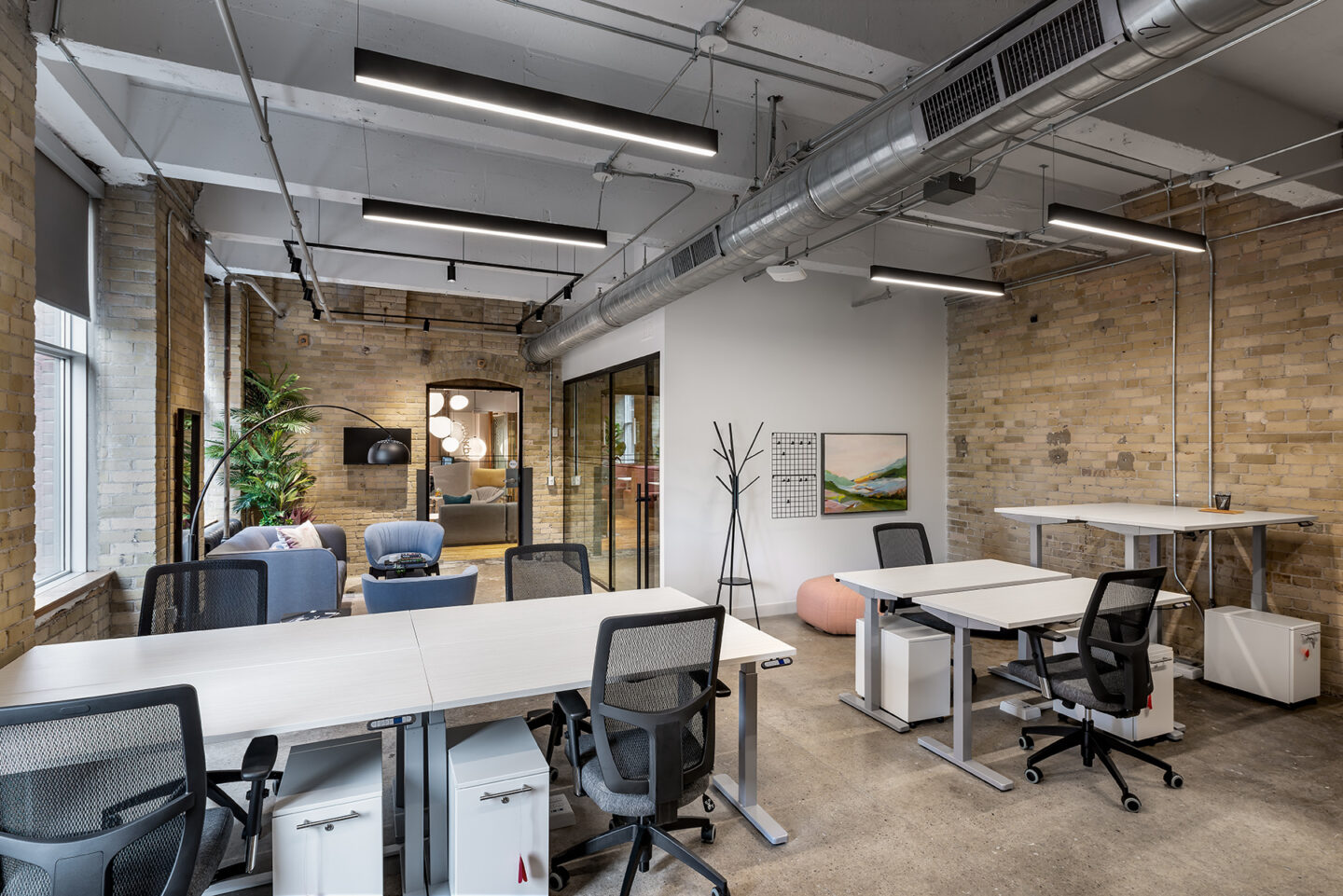 Our rates
We've worked hard to provide you with the complete package: great locations and incredible amenities. That's one of the core advantages of our spaces - they're beautiful spaces that provide you with everything you need, all for a monthly rate that's simple to budget for.
Scalability and flexibility aren't just buzzwords to us - they're the foundation for how we designed our spaces. As your team grows, you can easily change offices to accommodate more team members.
Our rates depend on a number of factors, including:

Location

The size of the office

The length you want to rent the space for
No matter how long you need an office for, we've got a solution for you. You might only need an office for a couple of hours - you might need one for several months or even years. We can accommodate you.
Get in contact with us to learn more about our rates. We're sure we have a space that will suit your needs and your budget.

Reserve today
We've got a private office with your name on it. Feel free to browse our available locations, and get in touch with us if you have any questions. We look forward to working with you.
Find Workspace