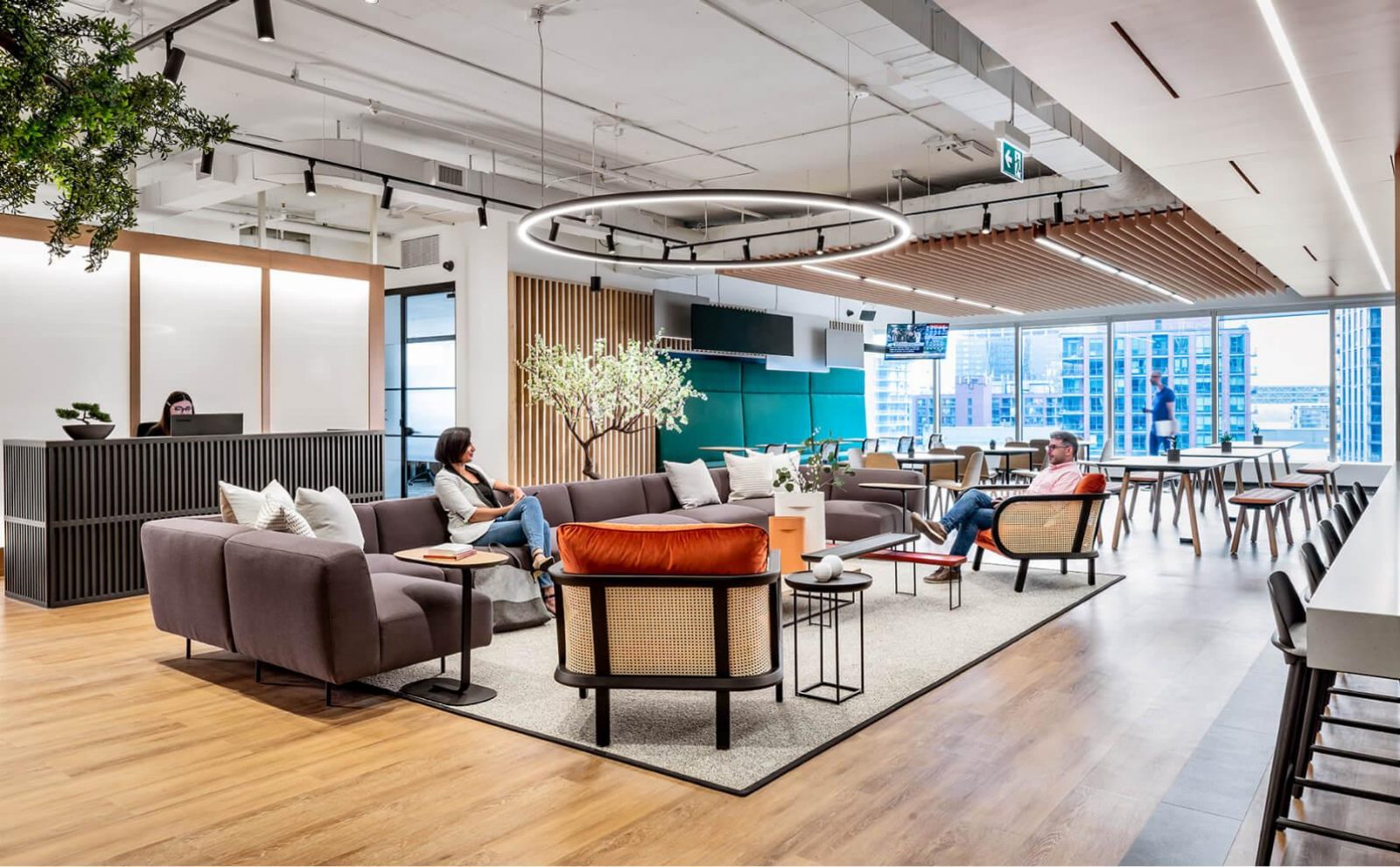 Workplace One Health and Safety Policies
From the outset of the covid-19 pandemic, Workplace One has made the health & safety of anyone entering our workspaces our top priority. We appreciate your understanding in helping uphold our policies during this time so that we may continue to provide best-in-class workspace solutions for you and your teams.
These policies are in place to ensure the health and safety of everyone who enters our spaces: members, staff, guests, couriers, cleaners, and suppliers.
The Workplace One community is made up of all these people – so let's work together to make sure this is the safest place to work.

General
Proof of Vaccination
Following provincial guidelines, all members must provide proof of full vaccination during onboarding. All members and guests must provide proof of vaccination to enter our workspaces.
Physical Distancing
Based on recommendations from the federal government and various health organizations, members should keep 6' distance from others in all common spaces, such as kitchens and lounges. Please consider fellow members and allow for respectful distance in our spaces.
Mandatory Guest Sign-In
When guests enter our space, we require them to sign-in with their name and time of arrival. We also require guests to confirm their lack of symptoms, based on the provincial government recommendations (see Symptoms section) and provide proof of full vaccination. Additionally, no-touch thermal monitoring sensors will be used to test all visitors for possible fever.
Face Coverings
When not in a private office, all individuals are required to wear a face covering. Masks continue to be required when in common spaces.
Hand Washing and Sanitizing
Hand soap is available in washrooms and at kitchen sinks. It has been proven that handwashing is one of the simplest and most effective ways to avoid infection. There are hand sanitizing stations located at the entrances of all of our spaces. Please use hand sanitizer when entering and exiting.
Guests
If you are inviting business guests into our spaces during business hours, please use the following procedure:
You will be responsible for advising your guests of the safety protocols we have in place, including:
Proof of full vaccination
Mandatory Sign-In
Hand Sanitizing
Thermal Monitoring
Face Coverings
Have your guest contact you when they arrive at the centre. Our centres are equipped with an occupancy sensor that allows us to know exactly how many people are present at any given time. These anonymous sensors do not track any personally identifiable information.
If you are inviting guests outside of standard business hours, please contact your community manager to make arrangements.
Stairwells
If you have the option, it is recommended that you use stairwells in order to ease elevator use and wait times. Please follow the signage in place in each stairwell. If signage is not present, please stay to the right hand side of the stairwell whether you are going up or down.
Washrooms
There is a maximum occupancy limit for each washroom. Please see the signage on each washroom indicating how many people are allowed in at a time.
Kitchens & Lounges
Physical Distancing
Please be mindful of physical distancing when using the kitchens. Members should aim to keep 6' distance from others in all common spaces and respect we all need to move through the space. Please use consideration and common sense to navigate the kitchens when others are present.
Hand Washing
Please wash your hands before handling anything in the kitchen.
Dishwashers
Please place dirty dishes directly into the dishwasher. If dishwashers are full, please wash your dishes with soap and scrub brush provided.
Water Stations
Our no-touch water stations will be available for use. The filtered water faucets may be used.
Meeting Rooms
Physical Distancing
We recommend and promote the use of physical distancing when using the meeting rooms.
Extra Cleaning
The meeting rooms will be spot-cleaned after every use and thoroughly cleaned & sanitized during the day and evening by our dedicated cleaning staff.
Booking
Our meeting room booking procedure remains the same: you can book rooms using the online Member Portal.
Elevators
As the size of the elevators at each location varies, please adhere to the occupancy rules provided for each location. If you have the option, using the stairwell may be a faster way to reach your floor.
Here are the elevator recommendations for each location:
Bay-Bloor: No more than 2 people in any elevator
King East: No more than 2 people in any elevator
King West: No more than 3 people in any elevator at a given time. Please adhere to distancing indicators on the floor.
Kitchener: No more than 2 people in the elevator
Peter Street: No more than 3 people in any elevator at a given time. Please adhere to distancing indicators on the floor
Queen West: No more than 1 person in the elevator

Our health & safety policies are designed to allow the safest access to our spaces. If you have any questions regarding the changes to our health & safety policies, please feel free to contact us at info@workplaceone.com