Dedicated Desks
There's nothing quite like a space to call your own. A well-designed workspace can help you focus, increase your productivity, and (most importantly), improve your well-being.

Our dedicated desks are perfect for small teams, remote workers, and employees of companies located outside of Toronto. Enjoy all of the perks of being a Workplace One member (and trust us - there are a lot of perks). Make connections in our communal spaces. Hone in on what's important to you.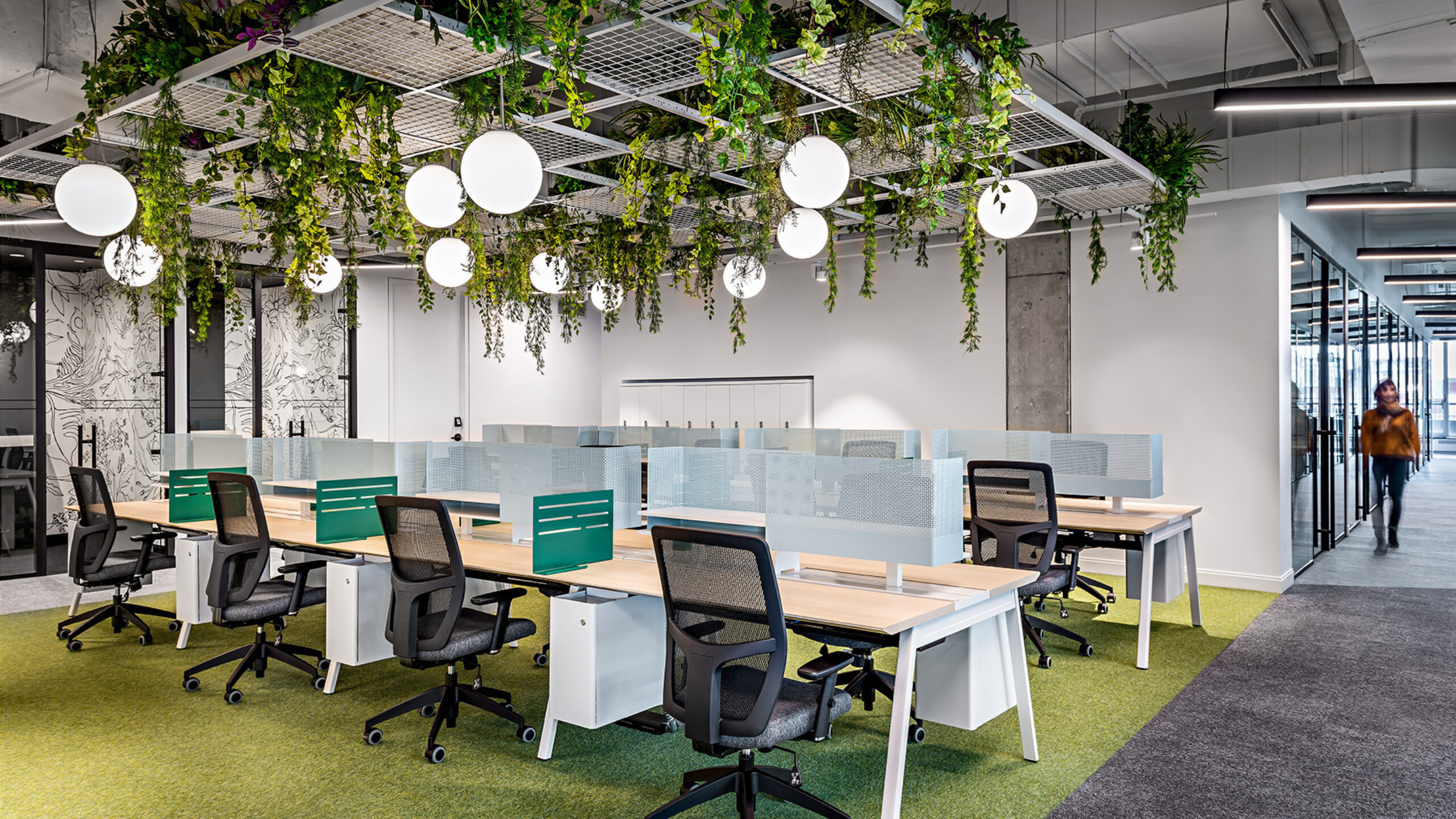 Convenient locations
Our offices are located in Toronto. We currently have four locations that offer dedicated desks - and all of them are centrally located to make your commute as painless as possible. We're constantly expanding to improve accessibility, so check back often - you never know when we might open up a new space with dedicated desks.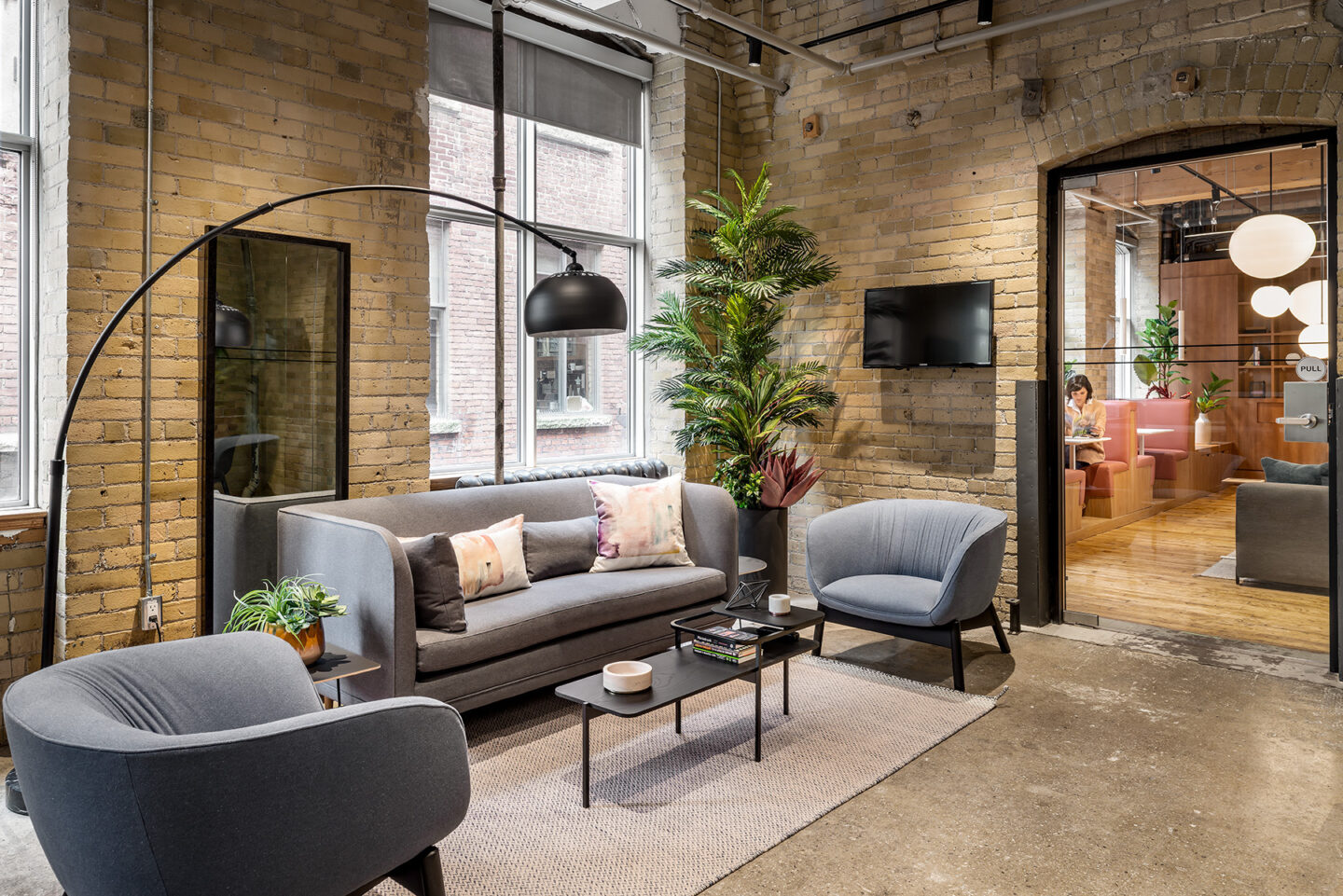 What's included
When you get a dedicated desk with Workplace One, you receive all of the benefits offered to our members. These perks will help you stay motivated (and caffeinated). They'll connect you to our community. They'll make work more enjoyable. And what's better than loving what you do?
A dedicated desk in an immaculately designed communal space
The space you work in has a major impact on the quality of your work (as so many people who found themselves working from home quickly learned). That's why our interior designers have created spaces in which work and ideas flow seamlessly.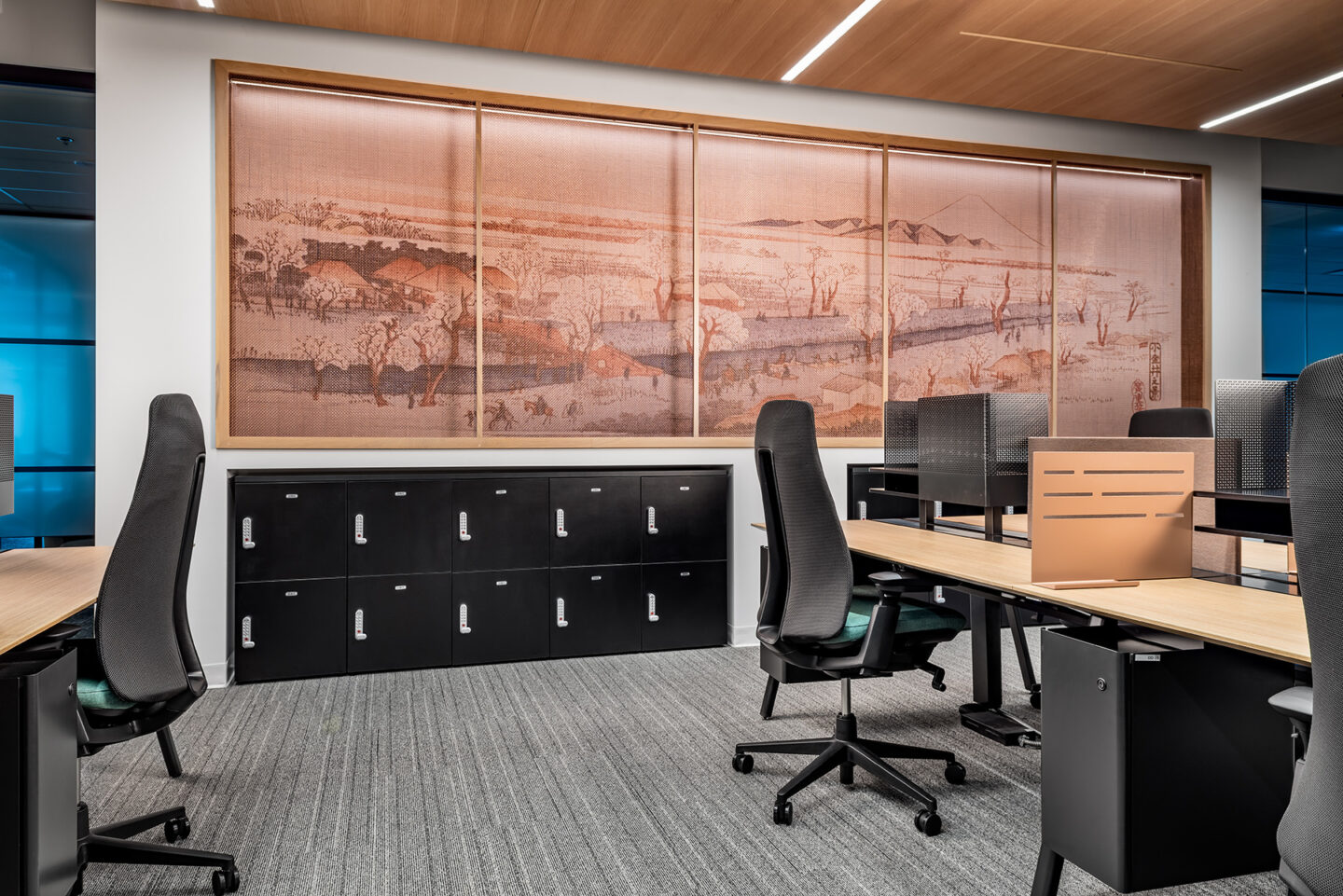 A warm reception, and plenty of help
We're not the bar from Cheers, but we are a place where everybody knows your name. When you come into our space, you'll be greeted by one of our receptionists. And if you need anything at all, a member of our Community Management team will be ready and willing to help you.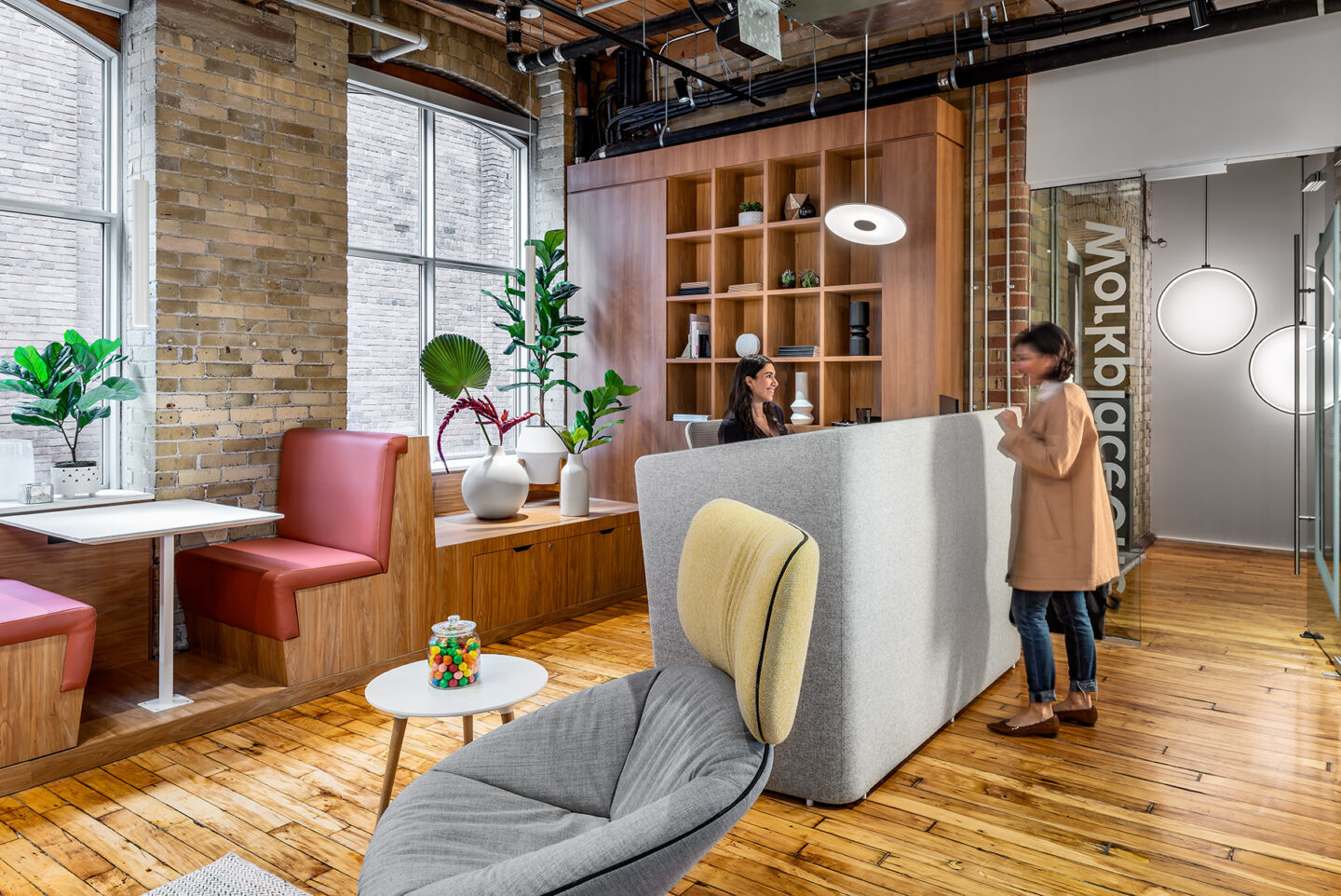 Want to relax? We've got you
Everyone deserves a break once and awhile. Take a load off and relax in our lounge, available exclusively to Workplace One members. Like our office spaces, our lounge was created by interior designers. It's warm, comfortable, and inviting - the perfect place to unwind and chat with new friends.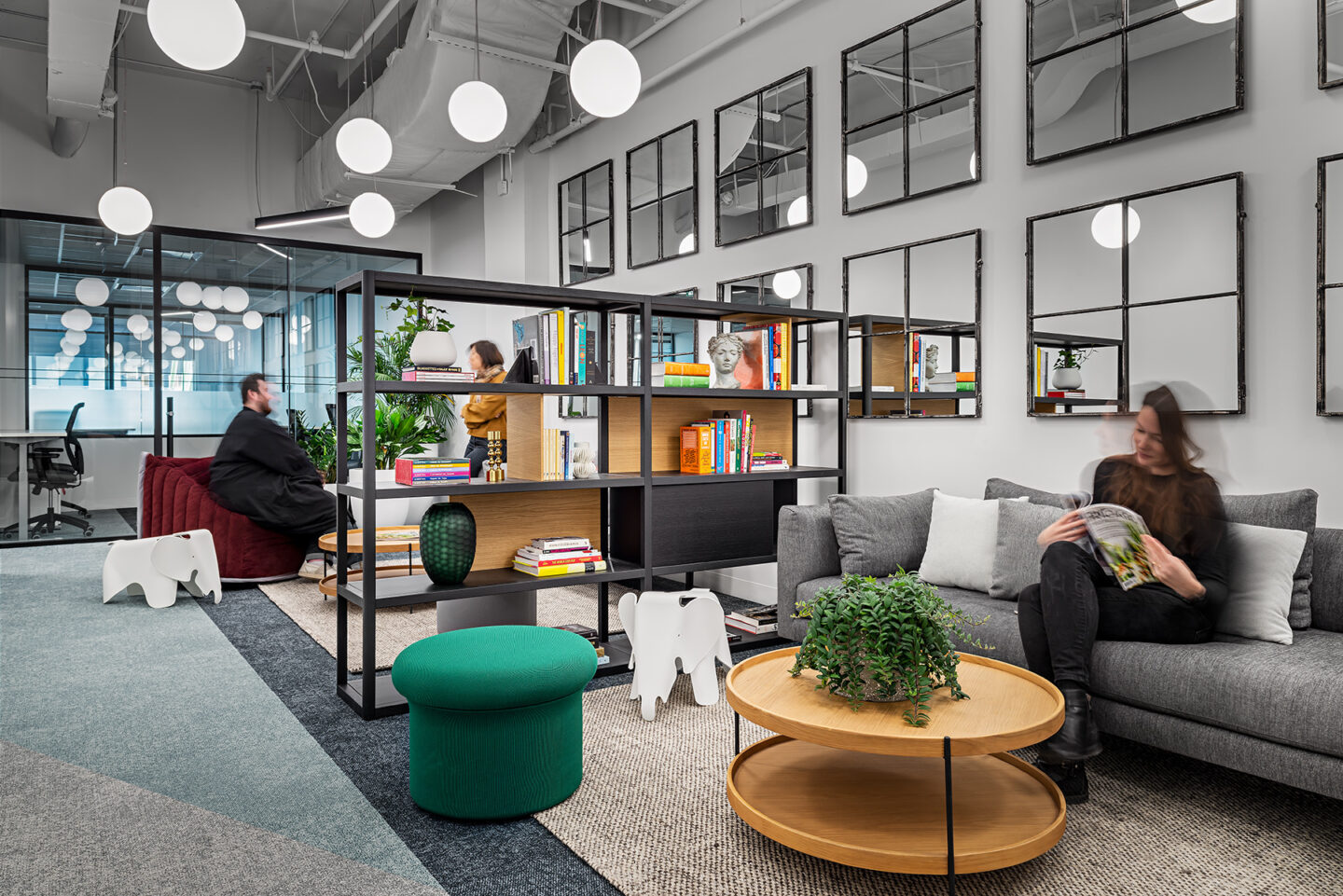 Our rates
We've worked hard to provide our clients with the complete package: great locations and incredible amenities. That's one of the core advantages of our spaces - they're beautiful places to work that are as easy on the eyes and simple to budget for.

Our rates depend on how long you need the space for, and which of our many locations you choose to rent your dedicated desk in.

No matter which one of our locations you choose, we're sure you'll be more than pleased with our facilities. We've worked hard to ensure that our dedicated desks offer you incredible value for the money you pay. Our rates for dedicated desks starting at $500/month.
Find your dedicated desk
We think you're going to love the dedicated desk spaces we've created. They're designed with real people in mind. Our goal is to offer you a space in which you can focus comfortably, get into a flow state, and enjoy yourself as you get lost in your work.
Find workspace