WorkplaceOne Blog
Coworking: 5 Advantages of a Toronto Shared Office Space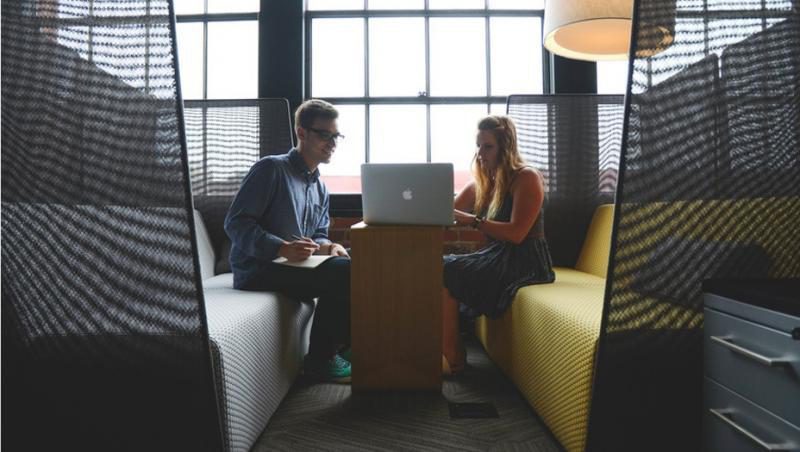 There are a myriad of reasons why shared office spaces in Toronto and Kitchener are becoming more of a trend among young, professional companies. Whether you are a new or established business, coworking spaces allow your business the opportunity to grow in a vibrant community of like-minded entrepreneurs, work in a modern office - all at an agreeable price.

Here are a few of the reasons why many companies in Kitchener and the GTA are finding coworking beneficial.

1. Affordability
According to the Financial Post, Toronto has the highest cost per office lease in the country coming in at $68.19 per square foot. Without the option of shared workspaces, startups looking for a modern and professional office in downtown Toronto would be out of luck. Toronto shared offices allow businesses to work in a professional environment, at the fraction of the cost of a standard office lease.
2. Low Overhead
Finding an affordable lease for your office space is one thing. However, affording the startup costs of properly furnishing, the space with necessities such as chairs and desks is another. Add to that purchasing other essentials like WiFi, printing, phones, and other technology. Needless to say, the overhead costs of setting up a new office space can put a serious disrupt on time and cash flow to a growing company.
Perhaps the most obvious benefit of entering a coworking space is that all the furnishings and technology infrastructure are already made available - Saving your thousands in startup costs.
3. Opportunity Cost
The money spent on things such as technology can be expensive as we mentioned previously. However, having to fix printer issues and WiFi problems as they come up can end up costing more time and money. Having IT support on hand in a coworking space will solve any problems immediately, allowing you to focus more on your work. Additionally, less time stressing on the smaller details will allow for a better work-life balance.
4. Flexibility
Your business needs tend to change drastically as you grow. The office space your require may also change as you bring on more people. The benefits of shared workspaces is in how they are designed to grow with you. When you get to the point where you feel your business is ready to move into a new location, you won't be tied down by a long-term lease.
5. Networking
Networking is key to any growing business. When your company enters a working environment surrounded by other companies run by like-minded entrepreneurs, your rolodex will expand at an accelerated pace. Things such as collaboration, innovation, and progress are more likely to happen when your company is in a coworking environment, rather than isolated in a lone office space.

Kitchener and Toronto Shared Office Spaces

We've highlighted some of the most obvious benefits that growing companies find in coworking spaces. Our Kitchener and Toronto shared office spaces are designed to help your company grow in a modern and professional environment, all while keeping your costs down.
Coworking spaces like WorkPlace One offer young companies in Toronto and Kitchener that same opportunity. You and your teams will have access to dedicated desks, private offices, meeting rooms and more. Contact WorkPlace One today for more information or a tour the best shared office spaces Toronto and Kitchener have to offer.