WorkplaceOne Blog
Why Flexible Workspace is Better than a Traditional Lease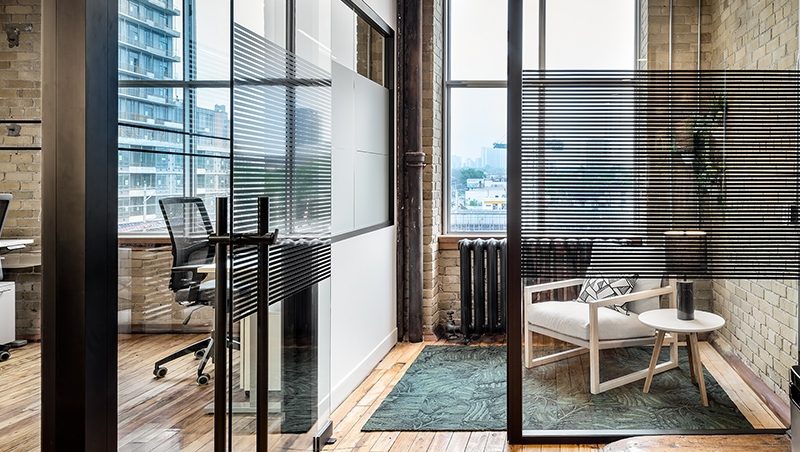 Let's face it: commercial real estate has changed. The global covid-19 pandemic shook business to the core. But it also exposed how business can continue to function in a non-traditional office setup. It's not the end of the world, but most people are trying to grasp how the future of work will look.
Working from home, once only a fit for certain job types, has become a norm, with CEOs and executives showing off their pets during video calls. Sure, that may not be the norm but many people find they are more productive when working remotely. At the same time, others would prefer to come into an office everyday. Some would like the option of both. There isn't one right answer and that is the challenge moving forward.

Most business owners know they will operate an office differently in the future. But how will it work?

Enter flexible workspace.

At Workplace One, we offer turnkey office solutions for you to walk in and get straight to work. Our plans are customizable to your business and can even adapt over time as your office operations settle into a new normal.

Our versatile hybrid options also allow for shorter lease terms, some even month-to-month, allowing you the freedom to shift your office set-up as you need.

With a traditional real estate lease you are often locked in for years on end. In this day and age, a ten year lease doesn't sound very realistic to attach to a business model, even for large corporations. Business shifts too quickly for commitments like that.

You are also left with a large space that you need to build out, maintain, manage, and staff. Plus, if you want to change how the office operates, it is on you to make those buildout changes. These fixed expenses can make any seasoned business professional shudder.

At Workplace One, we will help you solve those problems and adapt the solution for you.

Private offices are the mainstay of our flexible workspaces. You always have a private space to make your own. We furnish the spaces with desks, chairs, and filing cabinets — you are welcome to bring in other furniture and decor to add your personal touch.

The reception areas of our spaces are highly-styled and innovative, impressing guests as they enter our professional work environments.

We also provide meeting rooms with large interactive screens and conference call options; fully stocked kitchens with espresso machines and beer on tap — all put together in thoughtfully designed spaces that reflect the energy of the neighbourhoods they are in.

As a Workplace One member you also have access to all of our locations, conveniently situated across the downtown core. This is a perfect solution for offsite meetings, interviews, or even satellite offices.
On top of all this, our signature hospitality helps your workday run smoothly. Our Community Managers welcome your guests, our concierge service can help you with any number of requests, and our team can even help you plan events in our spaces.

The pandemic has created an openness to vulnerability, of humanity, that hasn't existed in business before. In many cases, it has brought teams closer together, allowing them flexibility with their workday and leaving employees accountable for their own time. Our work lives have become more fluid — shouldn't your office space be the same?