WorkplaceOne Blog
The Importance of Flexibility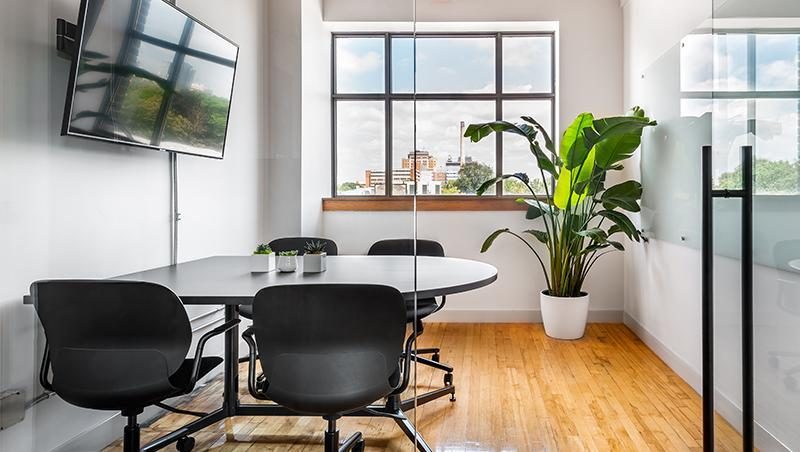 Business changes rapidly. Because of this, skilled entrepreneurs know the power of being flexible. Problem is, when it comes to traditional office leases, flexibility is virtually unheard of.
And now that business operations will likely look a lot different due to the covid-19 pandemic, new questions about office flexibility are raised: for instance, do you want to lock-in to a 5 to 10 year lease right now? Probably not.
At Workplace One, our strength is providing best-in-class fully-serviced flexible office experiences, designed and managed for professionals, by professionals. Plus, we provide health and safety solutions to ensure a safe work environment for you and your team. At a time when no one knows how the future of business operations will look, why would you commit to a long-term lease?
It is our goal to do the work that lets you get right to work. With flexible lease terms, we work with you to construct a plan that works best for your business. Unlike traditional leases that are usually 5-10 years, Workplace One offers the ultimate in flexibility starting with month to month terms. And as your business grows, we grow with you. We provide solutions for teams of 2 to 200, offering turnkey options and custom buildouts with multiple locations across Toronto and Kitchener to serve you.
Along with providing flexible terms, Workplace One takes care of a vast array of office management details. When broken down, the benefits for a business to outsource these costs and responsibilities to a flexible office space provider are easy to see. Take a look at what Workplace One provides:
Design/Architecture
We work with top designers and architects to create our unique spaces. We have experience in creating dynamic, productive spaces — and we are always improving them.
Construction
We understand what it takes to work with construction crews to get the most out of a job. From scheduling to deliveries, we deal with it all.
Furniture
We work with interior designers to source and install the furniture in all of our spaces. Each location is unique with its own feel. We know the value of quality furniture.
Cleaning
Cleaning duties are taken care of every day. From garbage to recycling, vacuuming, dusting, spot cleaning and more, your space is left spotless, without you having to lift a finger.
Internet & Phone Systems
Our enterprise level internet offerings are completely installed and managed by us. You don't have to worry about set-up, maintenance, upgrades or anything in between.
Supplies - Printing, Office, Washroom
The small things add up. From printer toner to toilet paper, you don't have to be concerned with supplies running low.
Amenities
Free coffee is one thing. But beer on tap and complimentary member lunches every month are another.
Office Management
Our Community Managers are there to help you with everything related to your office and more. They have a wealth of skills and information. Plus, they are there to greet your guests and make sure they represent your business effectively.
Community Events & Partnerships
We organize and host regular Community Events, from Lunch & Learns to Business Talks, which our members are free to attend. We also have a growing list of partnerships, from gyms and meditation classes, to travel and out-of-country workspace options.
Workplace One is here to make your work life easier.
You do you. We'll take care of the rest.