Workplace One Blog
The Cultural Evolution of Corktown: How one of Toronto's Oldest Neighbourhoods has Transformed into an Urban Utopia
Workplace One King East is located in one of the oldest and most vibrant neighborhoods in Toronto, known for its rich history, diverse community, and unique architectural charm.
Originally established in the early 19th century, Corktown was home to Irish immigrants who worked in the nearby industries and factories. The neighborhood derives its name from County Cork in Ireland, the place of origin for many of its early settlers. Therefore, much like our workspace within it, this neighbourhood served as a foundation for individuals looking to start something new and build a unique and engaging community. Over the years, Corktown has undergone significant transformations while still preserving its historical character. Therefore, it continues to have the culture and sense of community it has long been associated with while transforming into a chic and contemporary downtown hub.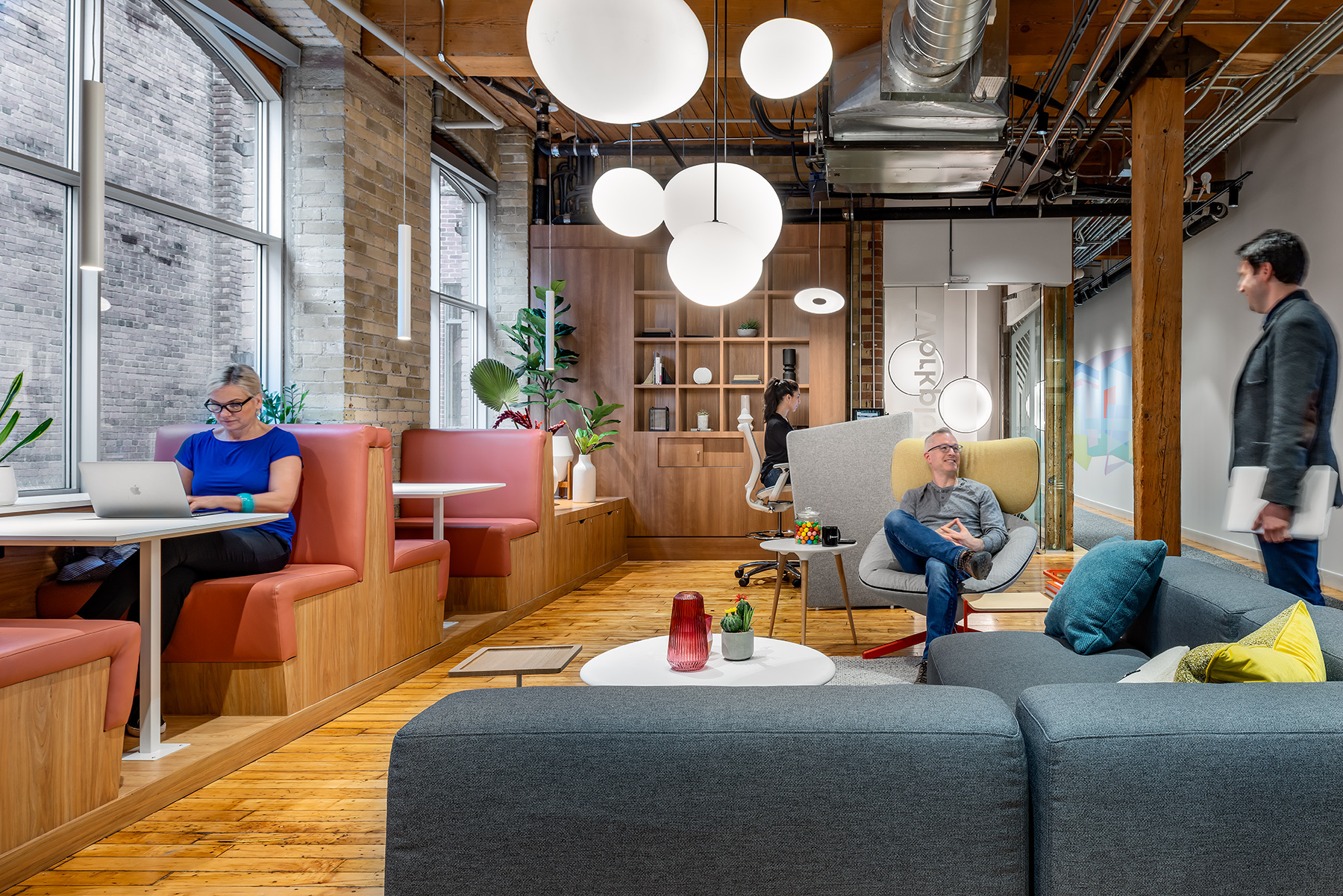 One of the defining features of Corktown is its charming Victorian-style row houses, some of which have been converted to boutique retail and restaurants, and historic buildings. These architectural gems add to the neighborhood's unique appeal and our flexible workspace calls one of these historical brick and beam spaces home. Like the neighbourhood itself, our workspace has undergone a substantial transformation, where our brick and beam space has been immaculately preserved while full updates have been made to the interior giving it the style, form and function that creates a productive and flexible office space.
In recent years, Corktown has been attracting young and established professionals, creatives, and entrepreneurs. This influx of new residents has brought a fresh energy to the area, resulting in a thriving professional and cultural environment. The neighbourhood as therefore evolved along with our workspace on the corner of King and Parliament street as a coworking office model provides the services, amenities, community and flexibility that those who live in the area require.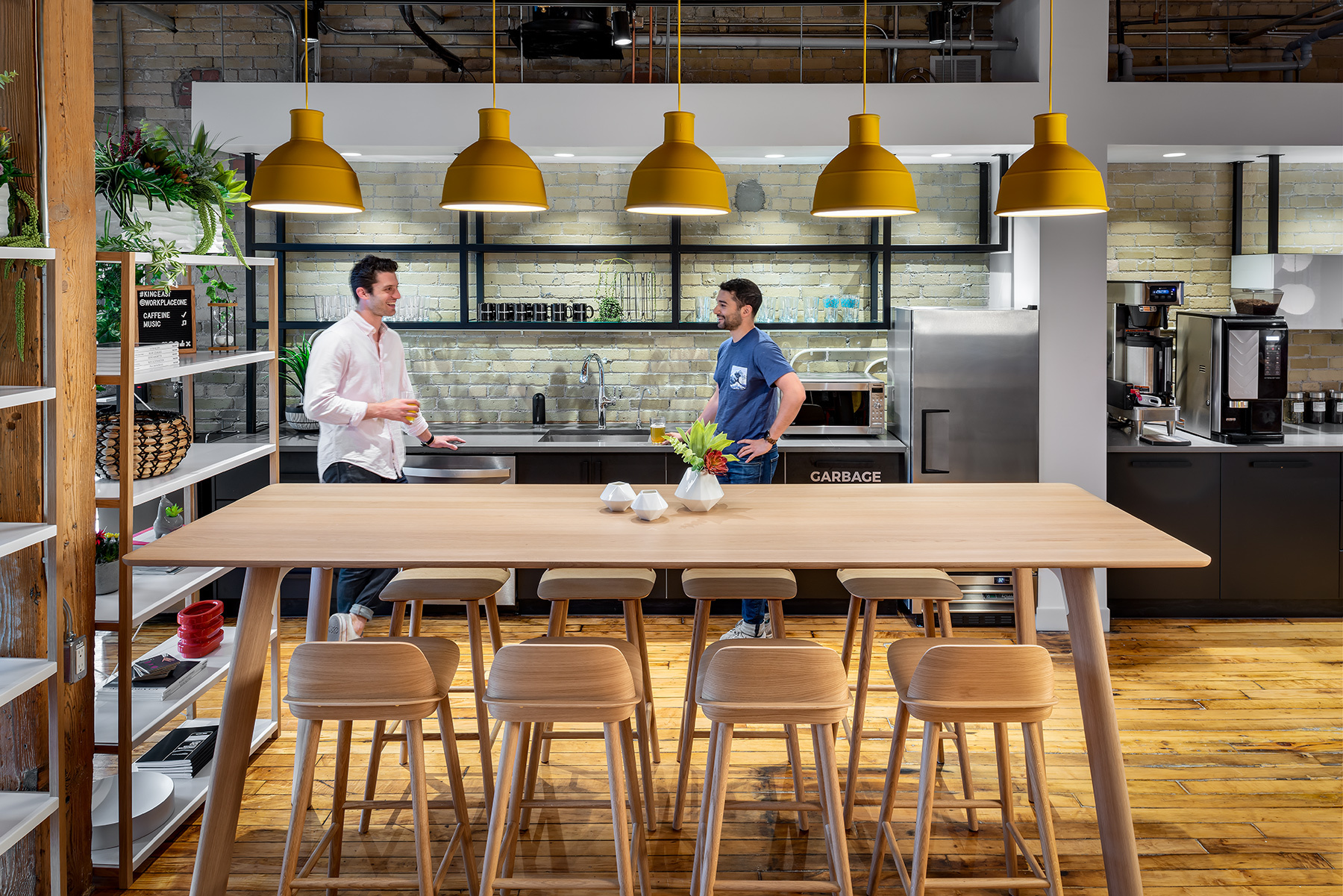 In addition to its cultural offerings, Corktown also boasts a variety of trendy shops, boutiques, and restaurants. The neighborhood has become a culinary hotspot, with an array of cafes, bistros, and eateries serving up some of the best food in Toronto. Here are our top 5 hospitality spots within the neighbourhood for whatever we need in the day:
Tandem Coffee – best coffee shop. Our favourite item: a pour over made with the feature roast by Hatch Crafted. A unique way to enjoy the coffee that we provide within our workspace!
Spaccio - best place for a quick yet delicious take-home dinner after the workday. Our favourite item: Frozen duck ragu ravioli that you can simply boil and serve with garlic butter and a side of their ready to eat seasonal greens. Don't forget to grab some croissants for breakfast in the morning.
Bar Reyna – best spot and summer patio for a fun lunch with coworkers. Our favourite item: any one of the Mediterranean shared plates, because enjoying a variety of tapas with colleagues is a lot more fun that eating your brown bag lunch alone.
Old Town Bodega – best spot for after work drinks. Our favourite item: a paper plane cocktail. A timeless classic with lots of character but also fresh and lively – just like Corktown!
Gusto 501 – best place for an impressive dinner with clients. Our favourite item: Tagliata, because if a perfectly grilled prime striploin doesn't wow your guest, we aren't sure what will.