Workplace One Blog
Reviving Company Culture and Fostering Team Cohesion with Flexible and Serviced Workplaces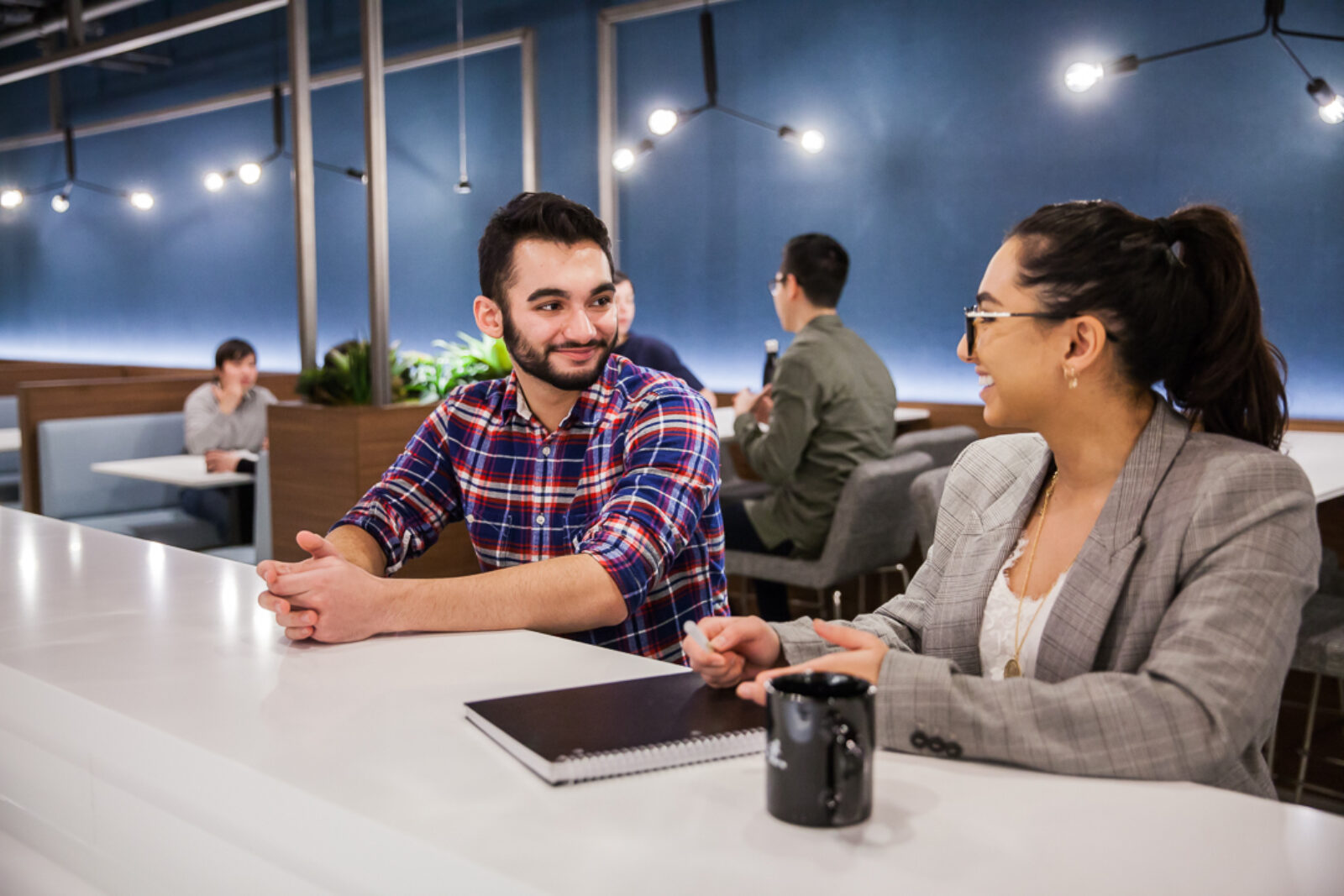 With the rise of hybrid work arrangements, many employees find themselves working in empty offices or surrounded by colleagues on virtual Zoom calls. Many organizations have asked teams to come back to the office as it has so many meaningful benefits that we've previously explored and also want to offer the flexibility of a hybrid arrangement. The downside is that this can sometimes lead to days where there are only one or two team members in the office without the energy, experience, and collaboration that is desired. This situation has led to a decline in company culture and team cohesion, as the traditional office environment that once fostered collaboration and engagement has undergone significant changes. Are we still adjusting to the new normal? Yes. But the good news is that coworking and flexible workspaces can help address these challenges and revitalize a healthy company culture, ultimately fostering cohesion among your team and employees without having to compromise the flexible/hybrid work arrangement.
Promoting Collaboration and Networking:
Coworking and flexible workspaces provide a unique opportunity for employees from different organizations and industries to come together in a shared space. By working alongside professionals from diverse backgrounds, employees can tap into a wider network of expertise and potential collaboration opportunities. This cross-pollination of ideas and knowledge can inspire creativity, promote innovation, and facilitate problem-solving among team members. Small and mid-sized teams often don't have as many unique rolls as larger organizations, so with a flexible workspace, teams can take advantage of the extended network they have direct access to.
Encouraging Social Interaction:
One of the key drawbacks of remote work or working in an empty office is the lack of social interaction. Coworking and flexible workspaces are known for offering a vibrant and dynamic community where employees can engage in casual conversations, networking events, and social activities. These interactions can help foster the sense of belonging that so many remote workers have struggled with and recreate the social fabric of a thriving office environment. Our friendly team of hospitality focused community managers are on site every day to ensure team members feel welcomed and surrounded by other professionals. Sometimes even just a friendly hello and smile from a familiar face can make such a large impact in a workday.
Facilitating Knowledge Sharing:
In a coworking or flexible workspace, employees have the opportunity to participate in workshops, seminars, and skill-sharing sessions organized by our team or fellow members. This creates a learning environment that encourages continuous growth and development. Employees can expand their skill sets, gain valuable insights from experts, and share their own knowledge with others. This knowledge-sharing culture helps promote employee engagement and collaboration.
Providing Flexible Workspace Options:
Flexible workspaces offer a variety of options and member solutions. At Workplace One, this includes private office space, meeting rooms, phone booths, and open collaborative areas. With this model, employees can choose the most suitable environment based on their specific needs and tasks. This flexibility empowers individuals to work in an environment that optimizes their productivity, which enhances their engagement and overall satisfaction with their workday. It's a versatile and experience focused environment that is sure to make team members want to leave the comforts of home.
Fostering a Sense of Community:
Building a strong sense of community is crucial for team cohesion. At Workplace One we have regular weekly events, such as happy hours, team building socials, member lunches and professional development events in the evenings. A portfolio of engagement opportunities that your team doesn't need to invest the people and resources into organizing. These initiatives create opportunities for employees to connect, form relationships, and build a supportive community within the workspace ecosystem. This sense of belonging can revive company culture and employee satisfaction and engagement within your company culture.
Supporting Well-being and Work-Life Balance:
Our workspaces prioritize employee well-being by offering services, amenities and facilities that foster this. We provide your team with locally roasted coffee, sparkling water, loose leaf tea, a guided meditation programs and discounts on nearby fitness services and facilities. We also offer numerous common areas where team members can take the space to relax, meditate, and enjoy lunch with friends and coworkers. By providing these resources, flexible workspaces like ours create an environment that supports employees' physical and mental well-being, reduces stress, and improves work-life balance for your team.