Workplace One Blog
Summer 2021 Patio Guide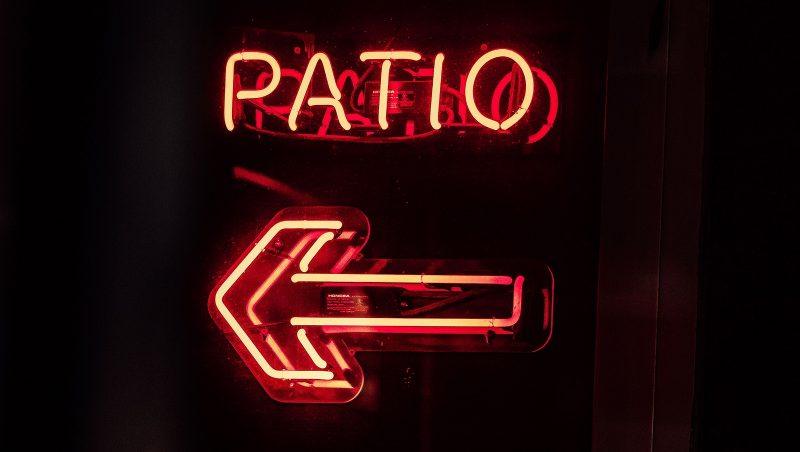 As much as we love our internal Workplace One community, we are also pretty big fans of the neighbourhoods and communities within Toronto and Kitchener that we are so proud to call home. After all, what's a well curated workplace if it isn't a part of an equally unique, vibrant and culturally rich neighbourhood?

One of the many ways we love to explore our neighbourhoods is by venturing out at lunch with clients or after work for refreshments with our coworkers and members. Now that we're fresh into phase 2 of the provinces re-opening plan, we thought we'd celebrate by sharing our list of our favourite spots that are all within steps to each of our neighbourhood locations.

SASSAFRAZ
Neighbourhood: Bloor/Yorkville
Vibe: Classic Yorkville elegance, style and quality. Located in a historic Toronto building with a charming and intimate patio where modern finishes meet old world charm.
Why We Picked It: This iconic Toronto spot continues to always deliver exceptional quality when it comes to their food, customer service and hospitality. We admire the way they create a sense of place with their menu by sourcing local ingredients and elevating them to their fullest potential. Our Yorkville members love how this location exemplifies what this community is all about.

BAR HOP
Neighbourhood: Entertainment District/Peter Street
Vibe: Casual and energetic with lots of space and selection
Why We Picked It: It's an amazing rooftop patio that captures the life and energy of the entertainment district while also being very laid back and comfortable. Just like our Peter Street location that sits on the same street just steps away, this patio has beautiful views and something for everyone. Local craft beer and some great international wines. It doesn't matter what you're looking for, this spot has it all and is a crowd pleaser for sure.

TIKI BAR
Neighbourhood: Queen West
Vibe: Creative and funky that captures all the Queen West quirks and charm
Why We Picked It: Our favourite part about Queen West is that it is such a diverse neighbourhood and every storefront has something truly unique from the next. Tiki Bar definitely marches to the beat of its own drum bringing a vintage funk vibe to its menu, drink selection, and atmosphere. It's a fun and charming rooftop spot that embodies the unique creative energy we love to embrace at our 51 Wolseley location nearby.

OLD TOWN BODEGA
Neighbourhood: Corktown/King East
Vibe: Laid back, cool and classy - think Havana circa 1965
Why We Picked It: Our Corktown neighbourhood has an amazing sense of old-world charm and community with so many new independently owned and operated retail and restaurant destinations. Even though Old Town Bodega has only been in the neighbourhood for a few years, it feels like it's been there a lifetime truly embodying the historic qualities but refreshing energy of the neighbourhood. With its well-crafted classic cocktails, and a carefully curated wine and beer list, we love to feel the breeze on this street side patio with fresh oysters or a classic bodega sandwich where the staff feel like old friends. And if you're looking to grab a full diner after these refreshments it's a short stroll across the street from Terroni's new patio outside of their test kitchen "Spaccio" for the 2021 season.

PENNIES
Neighbourhood: King West
Vibe: Young and Fun
Why We Picked It: Our King West location, just like the surrounding neighbourhood has an amazing young energy with it's proximity to Liberty Village. Just like our office space, Pennies patio has so many fresh pops of colour and is always busy and buzzing. Our members at this location have always seemed so full of energy and ambition and come to work with productivity in mind, so it makes sense that our favourite patio in this neighbourhood lets our teams make playing and having fun just as important. The menu moves quick too and is equally as fun with a huge selection of creative sliders and classic drinks that are all designed with amazing flavour and exceptional value. We love Pennies because after a day of working hard and being productive, some fun is just as important and sometimes we just want to be one of the cool kids too.

PUBLIC KITCHEN & BAR
Neighbourhood: Kitchener
Vibe: Timeless yet Innovative with bursts of creativity
Why We Picked It: Our Kitchener location is in the heart of the innovation district in this small but mighty city and Public Kitchen and Bar is just a short walk away. This region has gone through an impressive transformation in the past few years with the growth of the tech sector and the city's hospitality industry has stayed on its toes as well as proving it can compete any day with our friends and neighbours in the big city. Public is Kitchener's best example of how this region is booming with amazing talent and just like the city, the menu is the perfect mix of classic and European inspiration paired with local ingredients and modern touches. Public Kitchen and Bar's beverage menu has an amazing selection of craft cocktails, beer and consignment wine and everything is served with their exceptional hospitality.

GOOSE ISLAND BREWHOUSE
Neighbourhood: Wellington (Old town bordering the financial district)
Vibe: Old School brewhouse filled with our friends from the neighbouring financial district unwinding after the 9-5
Why We Picked It: We love the way our Wellington location looks out over historic Toronto with old world brick exteriors and this spacious patio provides a similar vibe and view. Just like the neighbourhood, its offers lots of classic fare with some modern influences and has an amazing selection of craft beer. This downtown Toronto location is the home to this renowned and respected Chicago brewery.