Workplace One Blog
Member Chat
Member Spotlight: Thomas Mirmotahari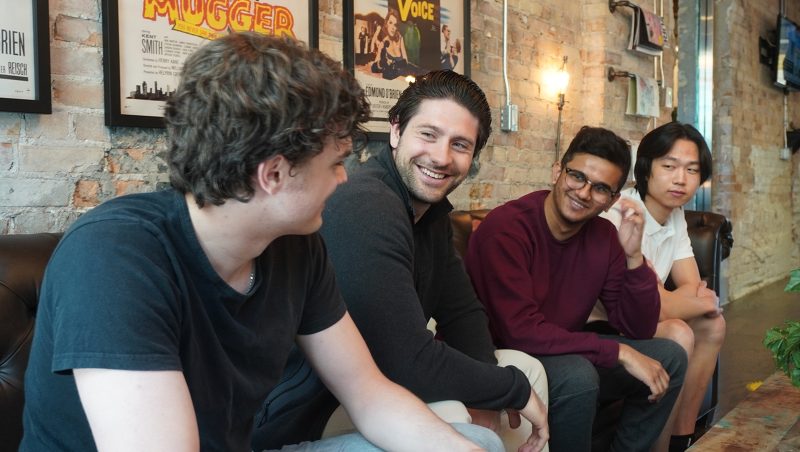 The past 18 months have changed they way many of us think about a lot of things in life. As flexible workspace providers, we dove head first into how the workplace and workday were changing. Our best analogy was comparing the pandemic to a wildfire — even after destruction there is rebirth.
Many teams began to evaluate what the 9-5 office workday was really doing for them. Was the traditional workspace model really keeping everyone engaged, productive, and…happy? With zoom meetings from home for months at a time, employers and colleagues started to see a more personal side of their teammates and we started to see how our workspaces and workdays could begin to service us better personally.
Hybrid work models are now leading the way and spaces like ours have risen to the occasion by providing the perfect workplace solution for the now diverse needs each of us has identified.
Our mindset has shifted from quantity to quality. We've traded excessive square footage with rows and rows of desk space for beautifully curated workspaces with diverse workstation styles and collaboration spaces. Our work schedules and in-office time has become more flexible. Above all else, we've learned that valuable services and feeling taken care of really drives employee productivity, satisfaction and happiness most.
However, aside from the hospitality and service in the workspace itself, what are the other employment perks that contribute to this satisfaction? As Thomas Mirmotahari, Founder of PerkUp and member at our Kitchener location would agree, it's about offering benefits to your team that are as diverse as the evolved hybrid workplace. Explore more here.
With Perk Up, standard benefits, just like old office spaces, are now being replaced by more flexible, customizable and cost effective perks. The result is a unique package for each team member that supports their individual needs and preferences while at the same time helping employers offer perks that also represent their companies' unique culture and values.
Employers set certain parameters from which their team can choose and then each team member selects the perks they prefer accordingly. Check it out!
In other words, move over expensive, rigid and stuffy old benefit package and make some room for PerkUp, the future of truly taking care of your team.
While we've been admiring PerkUp since Thomas joined our community last year with a dedicated desk, we officially sat down with him for a member chat this month as they have now grown into a team of 5. See what Thomas had to say about his company, team and community.
How long have you been a Workplace One member?
Since October 2020
What location(s) do you call home?
Kitchener
What made you choose Workplace One?
The heritage building, proximity to Google, and central location in upper Kitchener.
What are the 3 most important things for you in a workspace?
Access: Late nights and weekends
Comfortable space: sitting areas, clean, good coffee, friendly people
Quality/Style — heritage or modern, quality fixtures, excellent security
What amenities do you take advantage of most? Complimentary coffee? Reception Services? Other locations? Meeting rooms? Something else?
Coffee is number one for sure. 1-2 and sometimes 3 cups a day.
Others would be lounge areas, reception, foosball, and the odd beer.
Tell us a bit more about your professional/entrepreneurial journey? What brought you to where you are today? Where do you want your business to go in the future?
I graduated from the Ivey Business School at Western University in 2016. While at University, I started an e-commerce company that launched me into the tech industry.
After school, I worked for a startup that Eventbrite acquired. During my time at Eventbrite, I became a technical product manager leading products to benefit internal and external engineers.
Eventbrite was hit hard by the pandemic, and I thought it would be a great time to attempt to start a company.
I moved from Vancouver to Waterloo to cut down on costs and access engineering talent through the University of Waterloo's co-op program.
My team and I hope to grow the business substantially and positively impact how people feel supported at work.
How many people does your business employ?
5 full-time, 1 part-time
How do you describe your business to a stranger?
PerkUp drives employee engagement by allowing companies to issue pre-loaded Visa cards to their employees to spend freely on perks they actually want, such as child care, wellness, lifestyle, fitness, home office, and education.
Why did you decide to base your business in Kitchener?
Proximity to Toronto, low cost of living, strong tech community, and access to top engineering talent.
How has your business or you personally benefited by being part of the Workplace One community?
The business has benefited through several helpful introductions to the tech community. Joining Workplace One in October had a massive impact on me not knowing anyone to meeting several people.
I also met one of my closest friends in KW through Workplace One.
What do you enjoy doing when you aren't at work?
Going on bike rides and trying new places to eat! Lancaster Smokehouse is currently at the top of the list!