Workplace One Blog
Work Spaces For
Office Rentals For Lawyers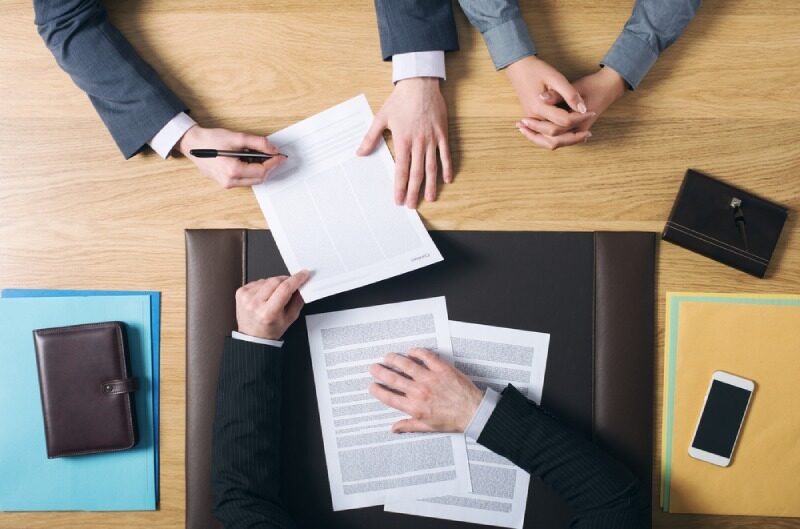 You do your best to keep track of new clients and cases. But at some point, you realize that your business is limited by your physical space.
You're thinking about renting an office for your law practice. But which location is right for you? How many desks should you rent? And what's your budget?
Save on costs without sacrificing space or the amenities you need. With a flexible office space rental, you can minimize distractions, improve productivity, and facilitate the growth of your business.
Why Your Law Firm Needs an Office Space
You're sick of spending all day at the local coffee shop, ordering coffee after coffee just to keep your spot. It's time to take your law business to new heights with a savvy, stylish, and fully-serviced office.
Here's why you should consider renting office space in Toronto:
Create company culture
There's something missing about company Zoom calls; without an in-person office, it's difficult to cultivate unique company culture. You want to set your law practice apart from your competitors. Sharing an office is one way to strengthen your team of attorneys.
At Workplace One, our office spaces are designed to be open and collaborative. You can foster a company culture that promotes productivity, efficiency, and adaptability.
Collaborate with others
Lawyers deal with piles of paperwork, emails, and phone calls. Whenever you need to step away from your desk and take a break, you can connect with others in your office space.
Connect with colleagues in your industry and other professionals when you work in a collaborative office space. Once you've had some time to socialize, you can return to your desk with a renewed sense of focus.
Private meeting rooms
When you're meeting with a client, you want to speak somewhere private and closed-off. A public place wouldn't be appropriate, and you may not feel comfortable bringing clients into your home. Instead, you can cost client meetings at your private office at Workplace One.
It's easier to focus in an office space
Your house is full of distractions. Many attorneys find that working in the same place where they eat, sleep, and do household chores can be difficult.
Working in a shared office space has its perks; you're removed from the distractions of your house. Being in a professional environment can help you stay focused on your current cases.
Choose a location in the heart of the city
Your client had plenty of lawyers to pick from, but they chose you. Now that you have their interest, you want to impress them with a stunning office space.
You want to show clients that your business is prestigious. That's why you need an office space that's built to impress. At Workplace One, we offer locations across Toronto.
Work in the heart of the city for convenient transportation. With an array of options to choose from, you can select a building that's located in the perfect spot for your business.
Our Office Rental Options
Access essential amenities without paying a fortune. We offer offices for teams of all sizes. Choose from office space rentals like:
Virtual office
A virtual office is a great option for those on a budget. Work remotely as needed while giving the clients the impression of a physical office. When you need to host a client meeting, you can access a meeting room or private office for a reasonable rate.
Customize your virtual office with add ons, including:
Mail forwarding

Phone auto attendant

Unique suite number
Dedicated desk
You run your own business; you're looking for one desk where you can work, store papers, and receive mail. A dedicated desk at a Workplace One location is the solution you've been looking for. Your rental includes a desk, chair, filing cabinet, and access to mail handling services.
All lawyers rely on printing services; it's tough to imagine being a lawyer without a printer. Use member credits to print the documents you need.
With a dedicated desk, you can access an attended reception area for your convenience. Enjoy every advantage of renting an office without paying for more space than necessary.
Private office
At Workplace One, we offer flexible arrangements to accommodate a growing business. As your team grows, your office space can, too. With a private office, you can rent additional desks as needed.
With 24/7 access, you can work according to your schedule. Use credits to rent meeting rooms when necessary. Our private offices feature thoughtful designs, lockable doors, and all the amenities you need.
Team Suites & HQ Suites
Does your business need an office space that can accommodate a large group? For law firms with teams of 16 employees or more, we offer flexible solutions for your office rental needs. With executive offices, phone booths, and exclusive meeting rooms, you can grow your business with confidence.
Why Choose Workplace One?
We understand that lawyers have unique needs when it comes to office spaces. That's why we offer custom solutions for law firms like yours.
At Workplace One, we take a tailored approach to office rentals. Here's what we can offer your business:
We design spaces to meet your needs
No two businesses are the same. Tailor your office rental to meet the demands of your business. As you add more lawyers to your team, you can increase the number of desks you rent.
Beautiful locations to choose from
Our office spaces are prime real estate. Enjoy working out of a beautiful building nestled in the core of Toronto.
Member benefits
When you become a Workplace One member, you can access a host of benefits, including:
High-speed internet

24/7 security

Access to lounges

Flexible terms

Member rates

Kitchenettes and coffee bar

Copier & printer services

And more
Continual support
At Workplace One, our Community Managers and Operations team look after all the little things. Services include:
Offsite concierge service. With our personal assistance services, we can take care of little tasks so that you can focus on your next case.

Daily cleaning. We'll keep your office space free of dust and debris.

Infrastructure maintenance. Our operations team looks after building maintenance and more.

Mailing services. We'll deliver your mail straight to your desk.
Contact Workplace One Today!
Looking for an office space for your law firm? End your search here! We offer cost-effective rentals that are customized to suit your needs.
At Workplace One, we put your business first. If you're interested in renting one of our office spaces, contact us today!