Workplace One Blog
Work Spaces For
Who Rents Office & Coworking Spaces?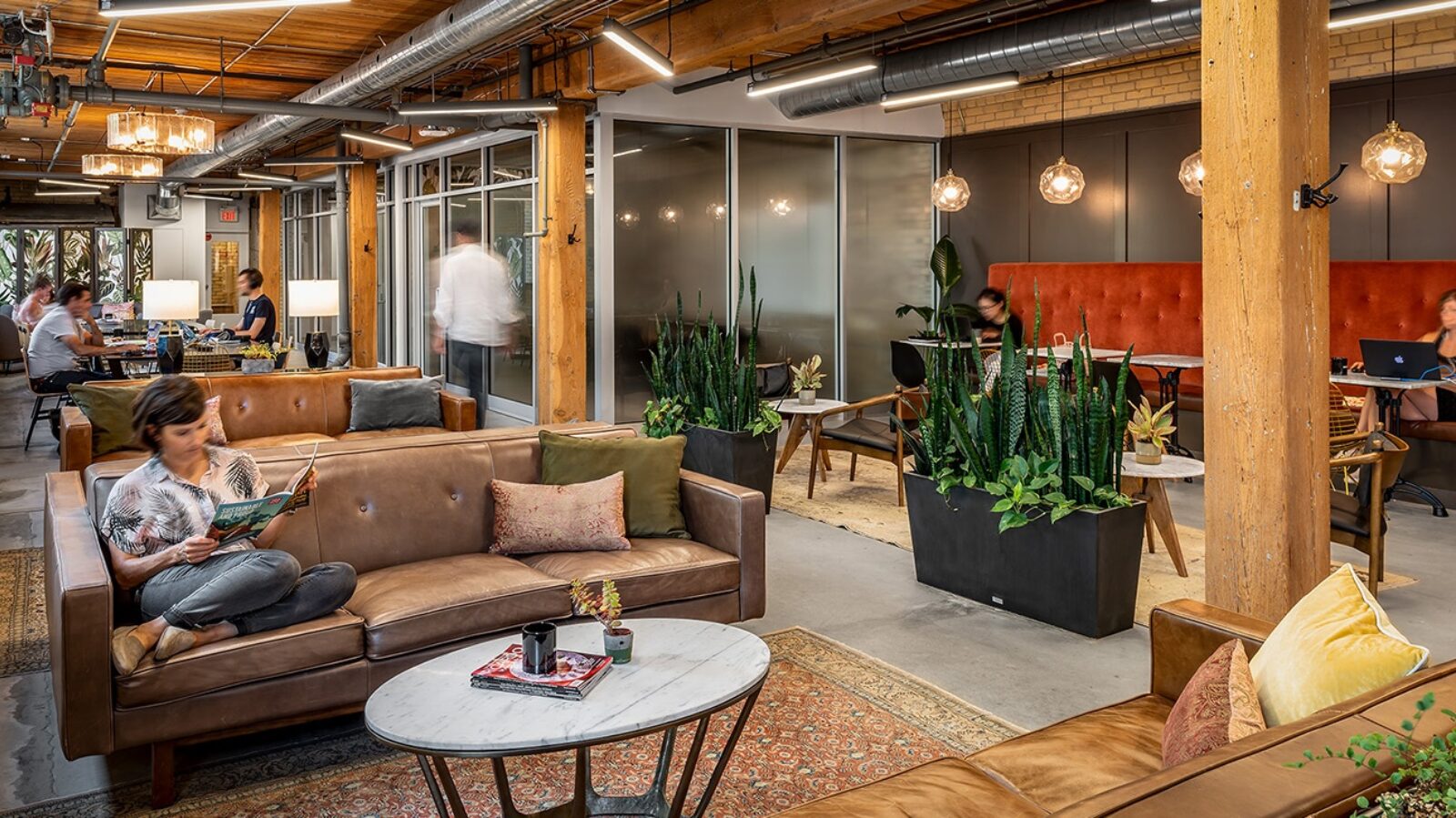 It's time to take your business to the next level. To do that, you need dedicated office space - one that includes all the amenities you require.
Avoid the distractions of a home office. Escape from the hustle and bustle of a local coffee shop or library. Grow your business in a space that's versatile, flexible, and accommodates your needs.
Wondering who uses coworking spaces and office rentals? Here's how our office space solutions can benefit businesses like yours:
As an accountant, you're always crunching the numbers. Does it make sense for your business to rent an office or a coworking space? The answer is a resounding yes. You'll notice increased productivity once you're away from the distractions of your home.
Clients turn to you when they have problems. They rely on your expertise to find solutions to the challenges they face. You analyze the information you have, apply different solutions, and keep working until you find one that fits. At Workplace One, you can connect with other entrepreneurs, so your business is constantly growing.
As your consulting business grows, your workspace should change with it. For medium-sized businesses, our office rentals are an affordable and convenient workspace solution. Larger companies are the perfect fit for our HQ suites and team suites. Enjoy amenities such as an exclusive space, offsite concierge service, and a dedicated conference room.
You're looking for a space that helps foster your creativity. At Workplace One, our office rentals are the perfect fit. You can personalize your office without going over your budget.
Imagine having your own private office. It's a great solution for hybrid workplaces; employees who prefer remote working can visit the office as needed. Collaboration with other employees is easier in a space with shared desks. Share ideas with other workers to arrive at a new solution.
Whether you're a writer, web designer, or another type of artist, you need an office that allows you to unleash your creativity. Create in a space that inspires you at Workplace One.
You've decided to pave your own path in the world of business. But for many freelancers, signing a long-term lease is impractical. Sign up for flexible terms when you choose a Workspace One office space.
Many remote workers deal with isolation. As a freelancer, you can make work more social by renting office space. Share your work environment with fellow trailblazers when you rent office spaces at Workplace One.
A dedicated desk is just what you need. Work in a shared environment with your own filing cabinet, desk, and chair. You'll also get benefits such as mail handling, 24/7 access to your office, and an attended reception.
Stay connected in a community of other freelancers. This helps digital nomads connect with other professionals. Strike a better work-life balance with our coworking solutions.
Coworking spaces are incredibly popular for startups. When your business is gaining traction, there are so many benefits to sharing space with other entrepreneurs.
When you're running low on inspiration, you can connect with others on the same journey. Work in a space with other passionate business people, who are trying to make their dreams a reality. You can rent one of our meeting rooms whenever you need to connect with your team or a client.
Turn your startup into a prospering business with our office space rentals.
As a lawyer, you need an office that can meet the demands of your law firm. A place with printing services, private meeting areas, and plenty of coffee for those long nights spent working on cases. A comfortable desk at Workplace One is the perfect spot to set up for a long day of work.
Use coworking spaces to take the occasional break from your work. When you're stumped on a case, you can socialize with other members nearby. Once you've recharged, you can return to your work with a renewed sense of focus.
Rent Your Office Space Today!
Now that you know who uses coworking spaces, you might be thinking of renting a flexible office space for your business. Professionals in all industries can benefit from an office rental!
Looking for the best coworking space or office rental in Toronto? At Workplace One, we can help companies like yours increase productivity, save money, and grow faster.
We offer several workspace solutions to choose from, including private offices, coworking spaces, virtual offices, and team suites. Check out our locations in the heart of Toronto. To rent one of our flexible spaces for your business, contact Workplace One today.