Workplace One Blog
Work Spaces For
Office Rentals For Consultants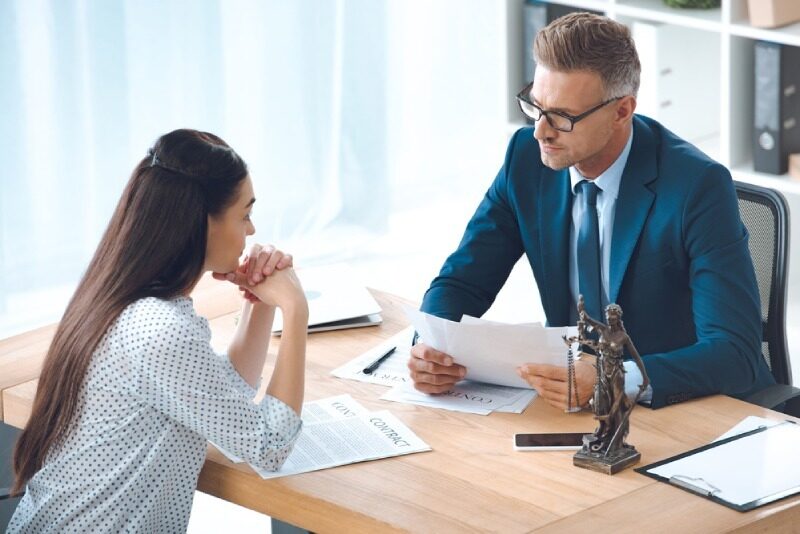 Your consulting business has changed considerably over the years. Not just in terms of your employees and your processes, but probably the location of your office, as well.
Paying for a physical office space used to be a given for any business. But as the world transformed, so did the workplace. Many companies switched to a hybrid model, where employees can work remotely or in-office as needed.
Poise your consulting company for success with a flexible office rental at Workplace One. It's a great way to save money, boost productivity, and help your team stay connected.
Our office rentals in Toronto are the perfect fit for consultants. Here's why:
The Conventional Office Space Is Changing
If your business doesn't adapt, you're doomed to fall behind. Over the past few years, we've seen the consulting industry change in the following ways:
An alternative to working from home
Not everyone has the physical space for a home office. When you're at home, it's tough to focus on work if you live with roommates, pets, and/or children. For many professionals, working out of an office provides a distraction-free environment.
Customizable office spaces
Your business model has changed, and your needs for space have, too. A traditional multi-year lease doesn't offer the flexibility your business requires. You're looking for something more versatile to suit your company.
As the seasons change, so does your business. You may have busier weeks and slower weeks. At times, you may have no use for a board room—other times, you're holding meetings every day. The rigidity of the traditional office space is too limiting. Instead, you want to pay for the space you use as you need it.
Benefits of a Physical Office Space
Whether you're a solo consultant or you manage a consulting firm, you're looking for a workplace that meets your needs. The costs of working from home have begun to outweigh their benefits. By renting an office space, you can enjoy conveniences like:
Pay for the space you need when you need it
Rent meeting spaces whenever you need to. You can customize your area and the services provided. Our pay-as-you-need services are designed to meet your budget and support your company.
Build your brand with an office in a prime location
As a consultant, you're always on the go. You travel all over the city to meet up with different clients. But sometimes, you may want to host client meetings in your own space. For that, you need the ability to rent an office or meeting room.
At Workplace One, you have access to rentable spaces that you can reserve as needed. Impress your clients with a professional office in Toronto. Choose from locations in the most sought-after neighbourhoods in the city.
Your location makes a strong impression on your clients. Win them over by renting one of our impressive locations in Toronto.
Boost productivity
An office rental means you aren't tethered to your home base. To get a change of scenery, you can spend the day working from your office. Connect with other professionals in your field or team members in a shared environment. We'll take care of all the maintenance tasks for you, like cleaning the amenities and restocking the coffee station.
Our Office Space Solutions for Consultants
After nearly 2 years at home, you're ready to bring your team of consultants back to work. But the office looks different than it used to.
At Workplace One, we know how quickly things can change. That's why we offer flexible office spaces for businesses of all sizes. Our solutions include:
Virtual offices
Our virtual office services include a mailing address, unique phone number, access to meeting rooms, and discounts for access to day offices. If you're looking for a business address for mailing purposes, a virtual office is just what you need.
Dedicated desks
Do you run your own consulting business? If so, you might only need one desk. In that case, you'll be the perfect fit for a dedicated desk at Workplace One. Enrich your experience by working in a shared environment. Your rental includes essential furnishings like a filing cabinet, desk, and chair.
Private offices
For larger teams, a private office might be the best fit. Access all the workplace amenities you need, including coffee makers, printers, and meeting rooms.
As your consulting business grows, you can rent more desks to accommodate your needs. Use monthly credits to access the printer or book conference rooms.
Your private office will feature lockable doors, convenient furnishings, and daily cleaning services.
Rent an Office Space Today
The consulting industry is changing. Adapt to new trends with flexible office space from Workplace One. We recognize that your business is unique, which means your physical office space should be, too. We'll help you choose and customize an office space for your consulting business.
Your search for the perfect office ends here. Ready to rent an office space that's tailored to your business? Contact Workplace One today.