Workplace One Blog
Work Spaces For
Office Rentals For Creative People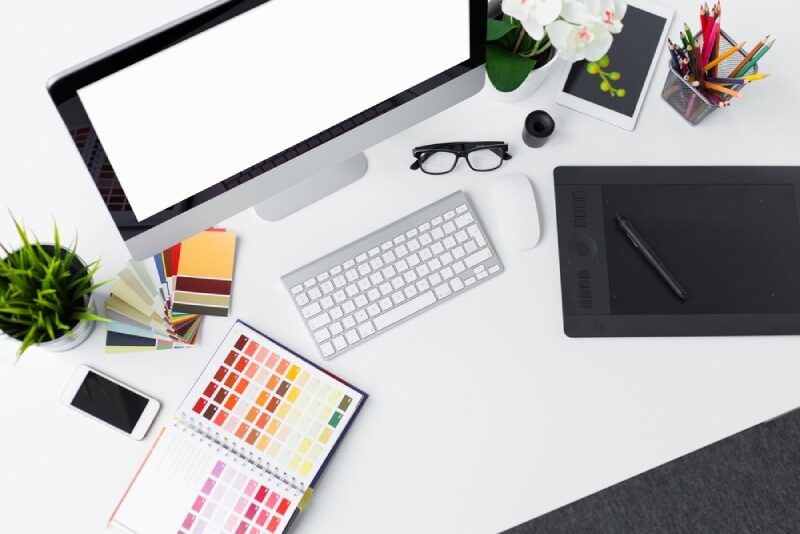 You've got your hands full with your latest project. But when you work in the same place as where you live, it starts to stifle your creativity. You're looking for a new environment - a change of pace.
In an office rental, you can be in a space that fosters creativity rather than inhibits it. Spend less time worrying about overhead tasks–things like your mail, office equipment, and internet–and more time growing your business.
Sometimes, a change of scenery is all your need to get those creative juices flowing. Whether you work in marketing, writing, or designing, you're looking for a place where your energy will thrive. Check out our office rentals at Workplace one!
Unleash Your Creativity with an Office Rental
Working from home has its perks, but it also limits you. You're missing out on reception services and a business mailing address. Here's why your business needs an office space:
Be part of a community
A coworking space is a great way to be part of a creative network. Connect with others who share your passion. Whenever you need a break from your work, you can network with and visit other creatives.
Pay for what you need
The idea of renting an entire floor or building might be daunting. As a small business, you only need a few desks for yourself and your team. Even though you'd like access to a conference room, it's not something you need every day.
At Workplace One, we offer customizable rental plans. You can tailor your rental to suit your needs. Pay for what you need, and no more; it's a great way to save money while still enjoying all the benefits of an office.
Prime locations to choose from
You're looking for a great place to call your new office. Eyeing a location in downtown Toronto? At Workplace One, we offer all sorts of locations that are right next to the subway line.
Find offices that are located in the heart of downtown Toronto. Choose a sophisticated space or a charming building that's full of character. Work in an office that's designed for creativity, with pops of colour and unique layouts.
Our Solutions
We know that artists, writers, and designers have unique needs for their office space. At Workplace One, we're all about accommodating our clients and providing flexible office rentals. Our office rental options include:
Coworking space
Get access to a mailing address, high-speed internet, and member rates on meeting rooms. You're free to access your space during business hours. A co-working space is a great way to stay connected and productive without going over budget.
Dedicated desk
Every dedicated desk rental includes a filing cabinet, chair, and (of course) a desk. Enjoy perks like coffee & tea stations, daily cleanings, and 24/7 office access. Need a conference room? No problem; reserve one with your monthly credits.
Virtual office
Want the benefits of a physical office while still working remotely most of the time? You might be interested in a virtual office, which includes a mailing address, business support, and phone package options.
Private office
Small teams are the perfect fit for our private offices. You can enjoy all the essential amenities that a business like yours needs, including furniture, printing services, and meeting rooms. Holding a small celebration or team meeting? You can reserve an event space within your building. Boost your productivity with a private office.
Member Benefits
What makes our creative working spaces different from the rest? When you become a Workplace One member, you can access the following benefits:
High-speed internet

Access to lounges, private offices, and meeting rooms

Flexible lease terms

Regular office cleanings

And more
Find Your Next Office at Workplace One!
Rent one of our offices in Toronto to take advantage of all these perks. Whether you're looking for coworking spaces, private offices, or a new work environment, we've got you covered. Contact Workplace One today!