Workplace One Blog
Member Spotlight: Kareem Perez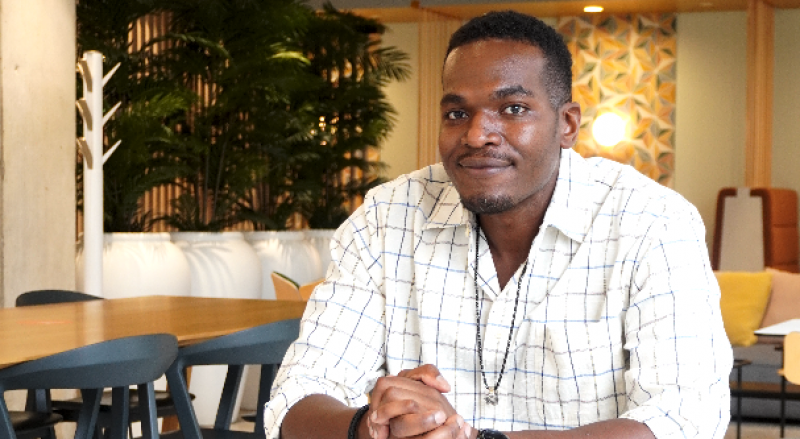 This year, we were excited to launch the Workplace One Alliance Grant, which awards a BIPOC owned business a 6-month membership at one of our work centres, providing positive, professional and well serviced office space and community. As we are committed to forming alliances with and supporting BIPOC-owned businesses within our community and networks, this will be an ongoing initiative.
However as with all things, it had to begin somewhere.
After a year of team education, research and communication with other organizations, we are excited to be welcoming our first recipient, Kareem Perez to the Workplace One community as the first Workplace One Alliance Grant recipient!
Kareem Perez is the founder of The Tech Effect, which not only provides mentorship to youth and recent grads in the tech industry on how to build and grow their careers within the tech network, but also to provide guidance to other new founders and entrepreneurs as well, where their goal is to develop a digital strategy in line with their unique business goals and objectives.
Just this September, Kareem made 111 Peter Street the new base for The Tech Effect and we're excited to see the energy he adds to this lively downtown location.
WP1: How long have you been a Workplace One member?
KP: Since October 2021. I'm excited to be the first recipient of the Workplace One Alliance Grant!

WP1: What location(s) do you call home?
KP: Peter Street

WP1: What made you choose Workplace One?
KP: The lights, the location, and the atmosphere. The interior design of the space is inviting, perfect for creative inspiration and collaboration. The location is great for us positioning is downtown close to agencies and educational institutions
WP1: What are the 3 most important things for you in a coworking/flexible workspace?
KP: The people - its important to be in a space where the staff and other businesses have a positive vibe and mindset
The location - it's important to have a variety of environments within the space to work from, Workplace One has great meeting rooms, multiple breakout areas, and a variety of locations
The mission - it's important that the focus is on helping small businesses thrive, our passion for supporting entrepreneurs aligns nicely with Workplace One
WP1: What amenities do you take advantage of most? Complimentary coffee? Reception Services? Other locations? Meeting rooms? Something else?
KP: Meeting rooms 100%, breakout rooms, I don't drink coffee but the patio area is great for a change of scenery and some air
WP1: Tell us a bit more about your professional journey? What brought you to where you are today? When do you want to go in the future?
KP: I started off in digital marketing over a decade ago. Over the years I've helped agencies scale by helping businesses build awareness and increase revenue through digital marketing. My experience and interest in developing talent and scaling businesses led me to start The Tech Effect, which is a career accelerator helping marketing and tech professionals find meaningful connections and employment. My future mission is to scale The Tech Effect into the world's largest marketing and tech career accelerator, producing top talent and supporting professionals throughout various stages of their careers.
WP1: How many people does your business employ?
KP: Three
WP1: How do you describe your business to a stranger?
KP: We help people get jobs in marketing and tech. We teach them everything they didn't learn in school
WP1: How has your business or you personally benefited by being part of the Workplace One community?
KP: Through previous events we've hosted at Workplace One, we've met partners and organizations that we would love to collaborate with in the future. We're also interested in supporting entrepreneurs and small businesses with any digital marketing or tech needs that may need support with.
WP1: What do you enjoy doing when you aren't at work?
KP: When not at work I enjoy staying in shape, running and working out. Also spending time with family, investing and reading.