Workplace One Blog
Member Spotlight: Darnell Rowe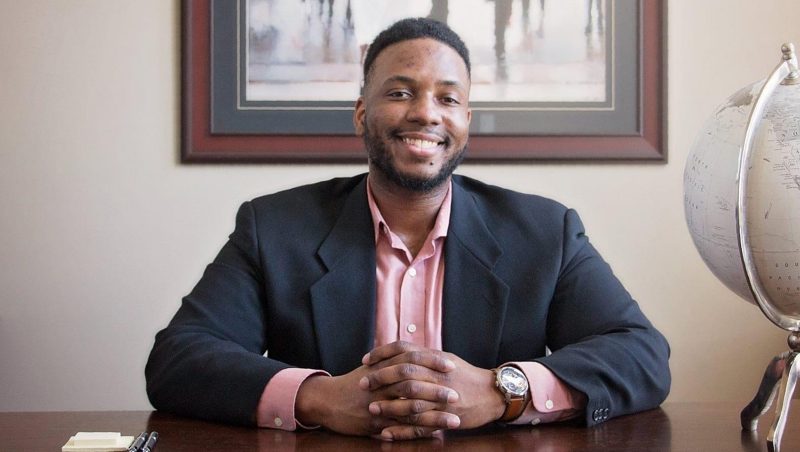 This February, we continue to honour Black History month and the individuals and stories from within the BIPOC community. We turn our second member spotlight of the month to Darnell Rowe, a member at our Kitchener location.
Darnell became a Workplace One member in the fall of 2020 and shares how the community aspect of the space is what he values most, followed closely by the amazing amenities (great coffee!) and exceptional design.
But more importantly, what do we love about Darnell? First, it's his overflowing positive energy. Next, is his unique journey that helped him realize his professional purpose in the field of human resources was a true extension of the amazing person he is. We are so lucky to have Darnell within our community.
WP1: How long have you been a member at Workplace One?
DR: Just over 5 months. We started in the fall when our team was ready to get back to using an office setting.

WP1: Why did you choose Workplace One?

DR: I chose Workplace One because I wanted to be productive in a space with like-minded people. I was excited about working in a space where you could always see someone new or learn something different. The opportunity to network and grow into the community is wonderful. I've made some professional connections but also some great personal friends.

WP1: What are the 3 things you value most in a flexible office solution?

DR:

-24/7 access
- close proximity to downtown Kitchener
- extra rooms for meetings that I can easily use when I need space beyond my office
WP1: What are your favourite amenities at Workplace One?

DR: the quality of the coffee and espresso is amazing, the great reception services (the community managers are so friendly and feel like an extension of my team), and the happy hour beer tap is great for winding down the day – it's a one stop shop.

WP1: Tell us about what you do and the unique career path that helped you find your way there?

DR: I come from a culinary background. I grew up in the restaurant industry starting as a dishwasher and worked up to be a Chef. I've been in managerial roles and I always loved providing exceptional service to people. I wanted a change in scenery and transitioned into the automotive industry for 8 years. Once I had my fair share of automotive manufacturing, I went back to school to pursue a career in human resources as I knew I always wanted to help people and provide value by making their lives better. I've always felt that people deserve to feel fulfilled both personally and professionally, and I found that in HR. Employees add value to a company and as an HR professional, I feel that it is important to always add value to those people's lives in return and impact them in the most positive way.

My job is to find the best people for the best job for a Home Service company. It's a great entry into my field while I finish my HR certification.

WP1: What do you like to do outside of work?
DR: When Spend time with my amazing family! My wife and I have a toddler so that keeps us pretty busy and entertained!

WP1: What does Black History Month mean to you?

DR: Black History Month to me represents an opportunity to grow, teach and repeat. We live in a word where technology is driving the car of society. Information is everywhere and people are using it to their advantage. There have been many influential people who put their life, well-being or even overall success on the line for the better of humanity. Twenty eight days in February is not enough to celebrate how far the black community has come and how much our ancestors and great individuals had to persevere through so that I can work in a public space amongst other races. Everyday we should be reminded of what we've gone through, where we are and where we are going. This month should be celebrated by everyone everyday.