WorkplaceOne Blog
Neighbourhood Spotlight • Getting Cozy in Corktown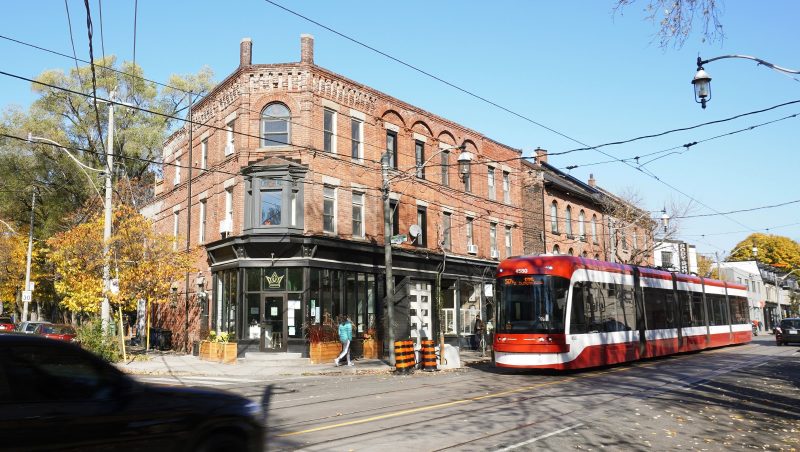 At the end of every year the Oxford Dictionary puts out a short list of 'words of the year' to reflect the "ethos, mood or preoccupations of that particular year with lasting potential of cultural significance". In 2016, "hygge" was a hot one on that list and we aren't just referring to a toasty fire.
As we enter the bleakest winter months, this is the time of year for mental health awareness. And let's not forget the not-so-subtle elephant in the room: we are navigating the 13th month of a pandemic that has created huge stresses in every area of life.
Layering up to protect ourselves from the dark and stormy elements — both literal and theoretical — this year poses an exceptional challenge to individuals and organizations alike. So how do we do it? We looked around our workspace neighbourhoods and took inspiration from Corktown which demonstrates that hygge isn't just about staying cozy — it's also about community.
But what does hygge truly mean? As the term was adapted by North American culture and became a commonplace cultural slang, it's often used in place of "comfort", but just like our Corktown neighbourhood, it entails so much more than that. The true qualities of hygge embody a much broader lifestyle.
British journalist Helen Russel and author of "A Year of Living Danishly" describes it as "taking pleasure in the presence of gentle, soothing things like a freshly brewed cup of coffee and a practical way of creating sanctuary in the middle of very real life". 2020 and the start of 2021 have certainly been very real.
We don't think there's another neighbourhood in the city that captures these ideals better. Every small business on the King East-Corktown strip seems to be designed with the strict purpose of curating these sanctuous moments and providing comfort from the chaos. Wafts of perfectly-roasted espresso welcome guests at Tandem coffee roasters. Just a few storefronts away, Roselle Desserts provides a sweet complement to your cappuccino. Roselle delights with freshly baked cookies and simpler pleasures, but their passion for traditional European pastry such as gallette de rois, layered cakes, and vienneoiserie are their standout features.
There's no lack of visual comforts and pleasures, which is well-displayed at Ecostems: an independently owned florist with a focus on environmental and social sustainability. Their beautiful tropicals and succulents always draw us in, where we discover their selection of clay pots, locally-designed prints and cards, and all natural, locally-made candles are equally enchanting. In other words, totally hygge.
As Corktown has become known for its small shops, its also attracted bigger Toronto establishments helping draw the attention of diners from outside of the area. These notable additions include the stunning 3 story dining room at 501 King East as the newest member of the Gusto family of restaurants. Joined by Gusto 501 is Spaccio by the Toronto hospitality icon, Terroni, with the opening of their production space that now welcomes residents with the addition of their café/bakery and market where their homemade pastas, sauces, breads and Italian specialties and wine are sold for take out.

Although the pandemic has limited these businesses, online ordering and curbside pick-up still keeps these community connections strong for residents who live and work in the neighbourhood, helping people still feel connected through their support to one another. This support is also demonstrated business to business as each unique establishment understands that the only way through such a challenge is together as a community.

There is a familiarity to the people on the streets and the faces that dwell within the Corktown community and this aspect becomes just as important as the physical neighbourhood itself.

One such familiar face is Matt Tosoni who owns and operates Corktown's Old Town Bodega; the neighbourhood gem that began back in 2018 as a daytime café and transitioned one year later to an evening cocktail bar as local demand for libations grew. Living with his family upstairs, Tosoni owns the building that is also home to a neighbourhood barbershop located in the basement — the hygge and charm of Old Town Bodega extends beyond the exceptional hand-crafted cocktails, charming service, and eclectic interior space with just the perfect amount of patina.
In response to the pandemic, Tosoni operated a very safe yet charming city patio and now a take-out window where Corktown community members can still get their favourite cocktail for take-away, a hot sandwich or cider to sip on as they get their daily neighbourhood stroll in, but most importantly a distanced greeting and sense of connection to one of the neighbourhood's most notable community builders. Flexibility in its approach to business during different social climates has been The Bodega's greatest strength.
"The sense of community that has carried through this pandemic has meant everything to small business owners in this neighbourhood," says Tosoni. "We've all worked together and relied on each other in the community even in the best of times, so now that means more than ever."
Our Corktown work centre is located in the beautiful, historic brick-and-beam building at the corner of King and Parliament. With two floors of private offices, team suites, meeting rooms, and lounges, it is a workspace that is as efficient as it is stunning. Get in touch to book a tour or speak with our leasing team.