Workplace One Blog
Member Chat
Member Spotlight: Sasha Boersma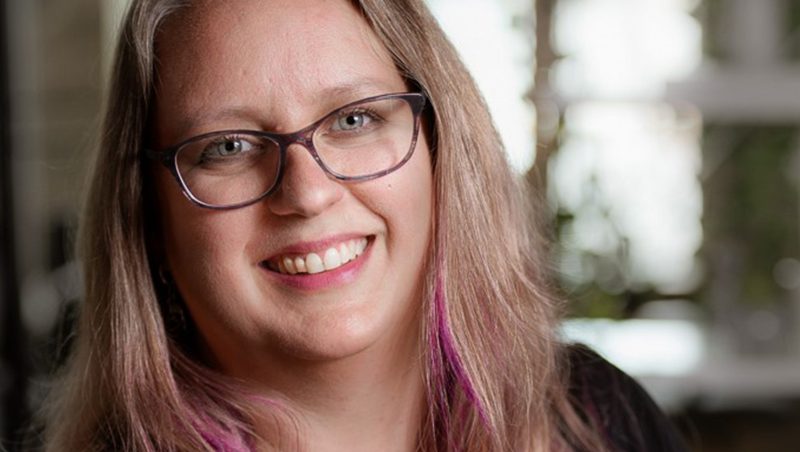 Throughout the years that we've been operating our workspaces, we've had the pleasure of having some fearless female entrepreneurs, girl bosses and amazing women come through our doors. That's why on International Women's Day, it's hard for us to pick just one amazing member to spotlight as so many impressionable women have left their mark.
Perhaps it is the combination of her passion, creativity, entrepreneurial spirit, dedication to empowering other women and younger generations however, that made us choose our long time King East/Corktown member Sasha Boersma on this notable day.

There really isn't one thing that defines Sasha professionally. She has worked in formal education for over a decade however what we know her best for at Workplace One is her business, Sticky Brain Studios that she runs with her partner Ted Brunt. As a long standing Workplace One member, Sticky Brain's mission is self defined as, "helping companies connect with audiences through interactive games, apps, and digital creative content (thingamajigs with bits).

When reading this description, "connect" seemed to be the word that stuck out the most to us when defining the work that Sasha, Ted and the team do at Sticky Brain which was evident this past year with the soft launch of their first unique IP app, Kimono.

As Sasha describes:

"Kimono is a dress-up game initiated by Connie Choi, who has been one of our artists for four years. It was an idea she held onto from one of her assignments back in college that she pitched to us and we went with it, because we love supporting the creativity of our colleagues! You dress up Japanese kokeshi dolls in seasonal kimonos, and the kimono colours and patterns are different with each season, and we're really happy with the result."
"Much of the dev team are culturally east Asian, and female or non-binary identifying. We researched the designs and colours to be appropriate, and we're in love with the beautiful music and the thoughtfulness of the design and interactivity created by our team," says Boersma.
When chatting with Sticky Brain about the development of the game, they mentioned the wide age range of individuals who were engaging with it. The act of dressing and the role that our clothes play in how we explore both our cultural but also gender identities is powerful and something that we not only do when we are young but also well into adulthood, which is why the game has seen success across such a wide market.

We love how Sticky Brain utilized creativity, the act of dress up, and cultural themes to support and empower other women and non-binary identifying colleagues — because that act of community and empowerment is what International Women's Day is all about.