WorkplaceOne Blog
Make The Most Out Of Your Meeting Room Rental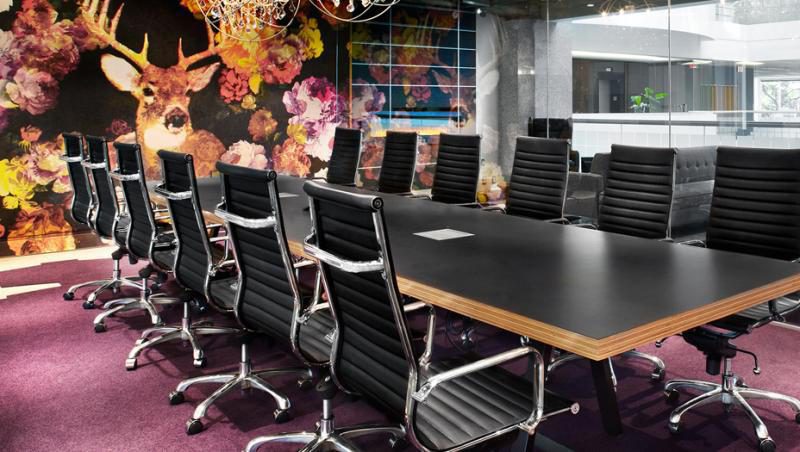 Business meetings tend to be either very productive or go right off the rails. Nothing rolls more eyes or wastes more time when Gerry from Finance can't find the bathroom, Linda from client service keeps changing the conversation, and Tony from sales can't seem to find his agenda that was actually in his briefcase the entire time.
Time is a valuable commodity. So when you book your next meeting room rental, it is imperative that you and your team are set to make the most of it. Here are a couple tips that should keep any meeting on schedule.
1. Book a suitable meeting room rental
Looking for a meeting room rental in a downtown Toronto? Look for a modern place that is convenient for everyone to get to by Uber or public transit. When browsing online, there should be professional photos available. It's also important to find out if the place is able to accommodate all of your unique requests. Many places offer catering, beverages, free wifi, and more.

2. Familiarize yourself with the space
Not only is it beneficial to become familiar with your meeting room rental, but also the neighbourhood outside. A quick look on Google Maps can direct early birds towards the nearest coffee shop to kill some time. It's also helpful to find out where the bathrooms are, so no one has to spend time searching for them during the meeting.
It's also good to find out how your laptop connects with any televisions or projectors prior to the meeting. Also, make sure to connect to the wifi and inform everyone of the password at the beginning of the meeting. It's always best practice to address any technical difficulties ahead of time, so you won't disrupt your meeting.
3. Be ready to connect others
In a moment's notice, someone essential to the meeting may not be able to attend. For these moments, it's important to have a contingency plan in place. Ensure there is a speakerphone present or figure out if you could connect with the person through a video app like Skype.
4. Set your objectives
Meetings that don't have a clear or a defined purpose are the ones that usually become unproductive very quickly. When people are first notified of the meeting, they should be provided with the issues that are being tackled, and what information or resources are required of them to bring to the table.
5. Stick to a schedule
Often times someone may dominate the discussion, a minor debate may come up, or someone could trail off when attempting to explain something. When people are given an organized schedule down to the minute, it is easier to manage everyone's focus. Never be afraid to stop a conversation in its tracks in order to maintain the flow of the meeting.
Additionally, everyone likely has a busy schedule. When you get into the habit of starting and ending on time, more people will tend to appreciate that - and attend more of your meetings.
6. Send a meeting follow-up
This is perhaps the most important step of all. Many times, people will walk away from the meeting with either their own interpretations of what was discussed, or they can completely forget certain parts of it. In conjunction with a rundown at the end of the meeting with an overview of what was discussed, a follow-up email should also be sent out.
Kitchener & Toronto Meeting Room Rentals
No matter what size of group you intend to meet with, the meeting room rentals at Workplace One can accommodate your needs. Workplace One offers a wide range of meeting rooms across our Kitchener and three downtown Toronto locations.


Each location features a clean and spacious design, free high-speed internet, coffee, water, and espresso. Additionally, Workplace One will order any office materials and catering upon request. The place is modern, sleek, and designed to impress clients. Rates are affordable and the registration process is easy.
Whether you need to meet in Kitchener or Downtown Toronto, take some time to look at our available meeting rooms from Workplace One today.