WorkplaceOne Blog
The Future of the Coworking Space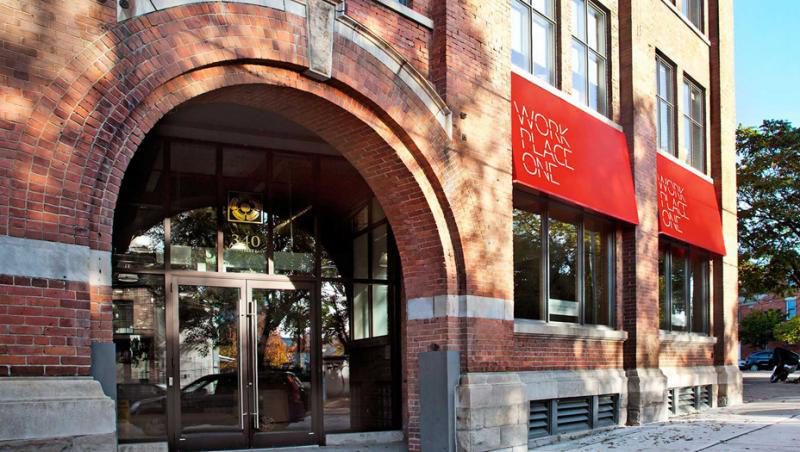 There is no doubt that the traditional way of doing business has changed drastically. Remember the 1999 comedy Office Space? The vast majority of miserable people stuffed in 6x6 cubicles seem to be dwindling and new methods have proven to be more effective. The outdated rows of cubicles have been replaced by open concepts, new technology, and flex coworking spaces.
According to Forbes, around the globe, there are more than 7,000 coworking spaces open for business. That number is projected to increase to 10,000 by the end of this calendar year. The demand for coworking spaces continues to increase, as more people begin to discover the great benefits.
Why Are Coworking Spaces So Popular?
There are many advantages that coworking spaces provide new and small businesses. Previously in this blog, we've discussed the added benefits of cost-saving, looking professional on a budget, networking opportunities, flexibility and more. Entrepreneurs are able to take advantage of these benefits and truly jumpstart their business.
Additionally, millennials are a huge driver in adopting the coworking lifestyle. Rigid and traditional corporate structures are more unfavourable.
The Growing Freelancer Economy
Freelancers are the ones you may find working away on their laptop in the local Starbucks or coffee shop. In recent years, the number of freelancers and independent contractors has grown steadily as more people move away from the traditional corporate structure. In fact, 40% of the workforce will be made up by freelancers and independent contractors by 2020.
As companies become acclimated to hiring independent contractors, the open seat at the coffee shop next to the only available outlet will become more scarce. Working alone from a home office can also feel very isolating. These are some of the reasons why many freelancers enjoy the collaborative work environment that coworking spaces provide.
The nature of jumping from contract to contract requires freelancers to be flexible. Freelancers today are finding it easier to seek out new work opportunities through third party applications and talent coordinators. Platforms like LinkedIn and Upwork have made it very easy for companies to connect with talented freelancers.
Those employed inside of the freelance economy need to be flexible. The flexible plans most coworking spaces provide suit today's independent workers well. They are welcomed into an environment, full of resources, like-minded entrepreneurs, and a professional work environment designed to impress - all at a fraction of the cost.
What's next for the coworking space?
As millennials, freelancers and self-starters continue to redefine the standards of employment, the need for flexible, shared office spaces should only continue to grow. In big city areas like Toronto, rent is continually on the rise. Leasing a downtown Toronto office space is simply not feasible for most small businesses. A downtown Toronto shared office, however, will always be the more cost-effective option.
The future of coworking rests in those who require it. As long as young businesses, freelancers, and contractors require a cost-effective, collaborative work environment, in a great location, we can expect to see more and more coworking members around the world.
Shared Offices Spaces In Toronto & Kitchener
Workplace One offers four modern shared office locations in Toronto and Kitchener. Take some time to look at our different downtown locations on our website. To discover more about how our coworking spaces can work for you, contact us today.