WorkplaceOne Blog
How To Do Business Lunch In Toronto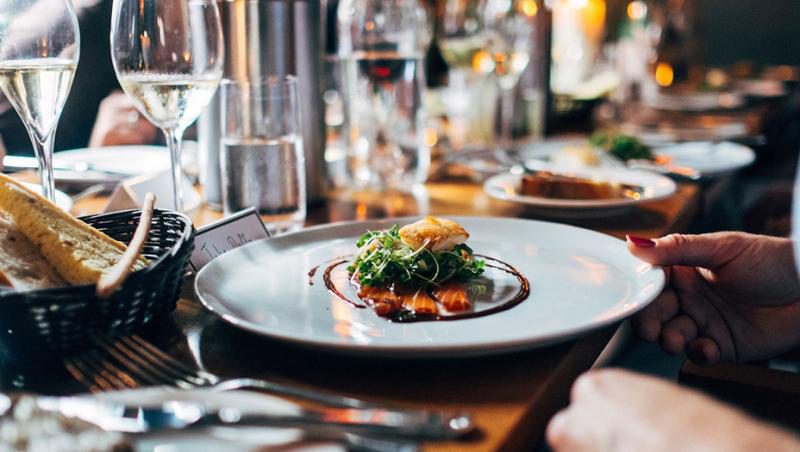 Looking to make a deal over some lunch? Toronto has so many restaurants to choose from, it can be stressful trying to pick the right one. When you're looking to make a deal or impress a client, you can't afford to have bad service, bad food, or an unsuitable environment get in the way.
The place you choose for your lunch should depend on what the objectives are for your business lunch. If you're looking for a fun catch up, pub grub and drinks could be the right fit. If you're looking to secure some serious business, however, that fun sports pub down the street might not be the best choice.
When you're looking to have a really productive lunch, it all comes down a great menu that anyone can enjoy, fast and reliable service, and an environment that is free from loud sports fans, happy birthday singers and scantily clad servers.
We at Workplace One have compiled a list of places near our three downtown Toronto shared office locations that are best for entertaining clients over the lunch hour.
Archeo - Toronto King East
31 Trinity Street // Menu
By our King East shared office location (King E and Parliament), there's a lot of great options for lunch. When it comes to entertaining clients, almost anything in Toronto's historic Distillery District is a great bet. Archeo is one restaurant that stands out

Whether you are looking for an intimate business meeting, or looking to entertain a large group, Archeo can accommodate with their stunning architecture, superb atmosphere, and inspiring menu.
You may also prefer Mill St. Brewery,Boku Sushi, or Cluny Bistro & Boulangerie. You can view a full list of fine restaurants, cafes, and lounges here.
Alo Restaurant - Toronto Queen West
163 Spadina Avenue // Menu
Alo Restaurant is a new french restaurant that has quickly established itself as one of the best in the neighbourhood. They pride themselves on fast and meticulous customer service, meaning your lunch is guaranteed to remain on schedule. Alo's menu has earned itself the title of best new Toronto restaurant 2016 from Toronto Life.

There are several other hotspots around our location at Queen and Bathurst. Head on over to 416 Snack Bar on the north side of the intersection, and enjoy Asian-influenced small plates and draught brews in a casual environment. Just south on King St. West lies Brassaii restaurant and lounge, which offers a casual/chic environment and a delicious Mediterranean menu. Gusto 101 is a trendy restaurant at King and Portland with classic Italian fare, in a warm and bustling environment.
Local Public Eatery - Toronto King West
171 E. Liberty Street // Menu
Located near our Toronto King West-Liberty Village shared office, Local Public Eatery in Liberty Village is an always-packed restaurant, with a great menu, and a fun atmosphere. The aesthetic of the pub matches the that of the surrounding industrial theme of buildings around the area. In the warmer weather, their patio is the star attraction and even features a full-size shuffleboard set!

Anyone should be able to find something they like with their wide pub-grub style menu. Their burgers are their staple (they bake their buns in-house) and they also serve up some delicious sandwiches, salads, and starters to share.
Workplace One
Are you hungry? We sure are. If you were working at one of our three Toronto shared office locations, you could just walk over to one of these fine restaurants. If you're interested in learning more about Workplace One's shared office spa. Perhaps we can discuss how we are a good fit over lunch!