WorkplaceOne Blog
Member Chat
In the Spotlight: Deliverect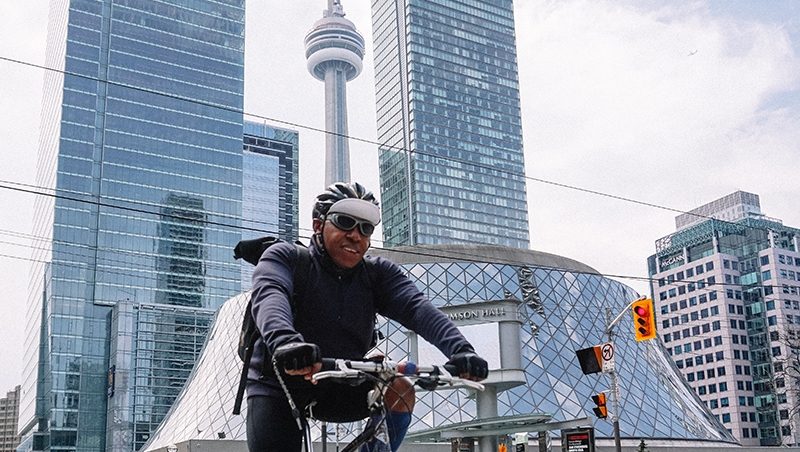 As we enter our first pandemic winter, the thoughts of being tucked into neighbourhood pubs or closely gathered with friends around dimly-lit restaurant tables seem more like nostalgic memories than realities. Surely this is temporary and we can all make it through another season of FaceTime drinks and special homemade meals with our significant others, right? Right?!
Deep breaths. Deeeep breaths.
Aside from the mental health effects as a result of our limited social interactions, what about our neighbourhoods' bars, restaurants and cafés? Is this temporary for them? Can they make it through another season and still be there for us when restrictions lift?
We caught up with Workplace One member Noah Hayes from Deliverect to explore these questions and find out how, during the pandemic, their food delivery-aggregating software has provided a silver lining to our beloved friends in the hospitality industry. We will also find out how the pandemic lockdowns demanded the growth of their Toronto-based team from 1 to 20 in the past year and how Workplace One adapted with their business needs.
Deliverect is a software for restaurants that consolidates third party food ordering platforms — think UberEats, Doordash, Skip the Dishes, etc — into an establishment's central point of sale system.

At the best of times, running a restaurant is a challenging feat. "Even before the pandemic hit," says Hayes, "50% of restaurants didn't live to see their 5th anniversary".
The highly competitive nature of the industry forces restaurants to operate on slim margins. When a business is forced to pivot dramatically, reducing even the smallest amount of pressure can be a saving grace. For restaurants during the lockdowns, the accelerated use of multiple third party ordering/delivery platforms meant many could survive through takeout orders — but suddenly they found themselves, to use an industry term, "in the weeds".
Managing vastly increased takeout orders all coming in through numerous platforms, navigating strict pick-up times, mitigating stressed out drivers, all the while minding dietary restrictions and food quality left many restaurants hanging by a thread and seeking help.
Enter Deliverect.
"It is no longer enough to have good quality food, an optimal service or an innovative proposal," says Hayes. "Those who want to survive must bet on innovation".
As a hospitality and community-focused company ourselves, we acknowledge that Deliverect's success isn't solely based on their innovative software, but their ability to recognize that so much of their clients' business depends on building relationships with guests and maintaining their trust. With the halt on in-person dining, this can seem like an impossible challenge. But in addition to the main functions of their organizational software, Deliverect's team is finding creative ways to still build and foster the community that's so central to exceptional hospitality.
Deliverect's success story and growth over the past year demonstrates that even though COVID-19 had devastating effects, innovation and creativity can help numerous industries get through this together. As the team quickly grew over the year and saw changes in their own business needs, we were excited to be a part of their growth and have the privilege of providing the creative business and workspace solutions for them.
When Belgium-based Deliverect landed in Toronto one year ago, Noah was the only team member in the city. Having a central downtown location was important — but he only needed workspace for himself so he started with a dedicated desk solution.
Needing to focus on the growing the team, Noah reflects on how valuable it was (and still is) to simply be able to show up at the office in a professional space and know that the daily operations were going to managed for him.
"I remember working as an office manager when I was younger," he says. "The amount of time and energy I spent going for coffee runs and making emergency trips to Staples was incredible!" Without those distractions, Noah was able to focus on growing the company and team to where they are today.

This growth signaled his need for flexibility as he quickly outgrew his desk at our Peter Street location. Wanting to transition into a 4-person office within Workplace One, he saw the opportunity to move to another one of our downtown locations as he was also looking for a different feel in both the space and neighbourhood. "I wanted to be in an older building with some more charm and character and I immediately was taken by the brick and beam architecture of the King East space."
Noah and the Toronto Deliverect team are now a group of 20. They have adopted a hybrid workspace model that provides employees the flexibility of working from home or the office, and our 10-person team suite serves as their Toronto hub. Noah comments that having health and safety protocols managed by Workplace One is such a necessity as not everyone can always work from home. "The Workplace One community manager is an extension of our team," he says. "Knowing that everything is covered and taken care of whether or not team members are in the office is such a relief."
Helping our members grow is one of the best parts of providing flexible workspaces. Being able to provide businesses with solutions is something we've found in common with Deliverect — our city, neighbourhoods and community become stronger as we go through these challenges together!