WorkplaceOne Blog
Private Offices by the Day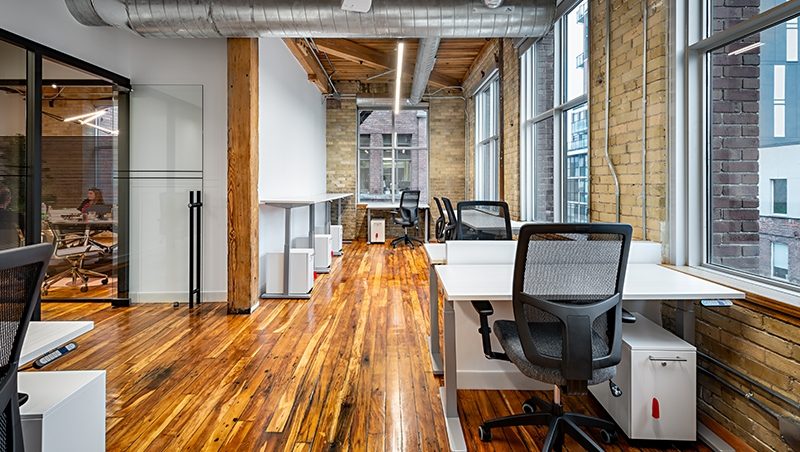 Workplace One continues to evolve its services as the value of a flexible work day becomes more of a priority in everyone's life.
We are pleased to announce we now offer private offices on-demand, by the day. This means anyone — members and guests — may book a private office online for day-to-day use.

This is a perfect solution for everyone juggling to find a new normal. Working from home may have its benefits, but it can lose its charm pretty quickly. Having the option to book for a day, a week, or even plan to be out of the house for a couple days a month can boost productivity and define your workday.

For larger companies looking to "right-size" their office footprint, our on-demand offices provide the flexible option to have employees work in a professional environment from time to time, while not putting stress on a company's existing resources — whether it be something as simple as having enough desk space or setting up and tearing down temporary offices.
These hybrid and hub & spoke options have become increasingly popular for their nimble nature and customizable flexibility, not only during a time of upheaval like the lockdowns caused by a global pandemic, but as the concept of the workplace evolves. Technology alone has completely changed how business is done — so why has the workplace not adapted? Our on-demand offices by the day are part of the reimagined office environment for companies of any size.

With 7 locations in diverse neighbourhoods across downtown Toronto and in Kitchener, our work centres are on major transit routes, enabling employees to not have to venture far from home. With the on-demand option you aren't tied to one space, offering variety to anyone's workday. Giving employees the option to both work from home and work "near" home empowers them.
Plus, with our on-demand offices, you get a lot more than just a desk for a day. Anyone using this new feature can take advantage of Workplace One's fully-equipped shared kitchens, including complimentary, locally-roasted coffee and loose leaf teas, lounges, private phone booths, and wellness rooms — all with health and safety policies conscientiously monitored.

In addition, it couldn't be easier to book on-demand offices with our online booking system. With a few clicks you can have you and your team set to work — and at the end of the day, all you have to do is say goodnight to our Community Manager. No cleanup, no responsibility. It's so simple. With our turnkey solutions, it's the ultimate in office flexibility.

Simply visit workplaceone.com/reserve-workspace to book your on-demand office today.