WorkplaceOne Blog
Flexible Office Space for Large Companies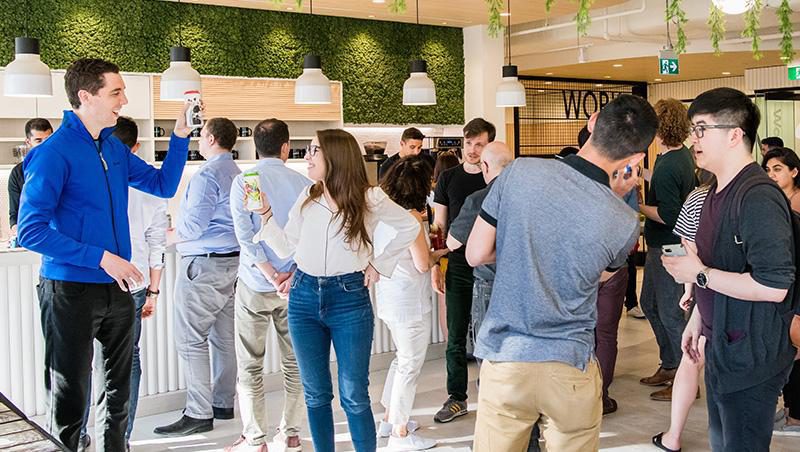 As coworking gains popularity among small businesses, there is a new frontier opening in the world of flexible office space: the large scale space designed for bigger corporations. Today, many organizations that have satellite offices globally are looking for quick solutions in order to house new employees, new branches of their business, and seize new opportunities in a particular local market. Coworking isn't just a communal table with a coffee pot brewing in the corner: flexible office spaces are more than capable of making functional spaces work for teams of 100 or more. Here are some top reasons why coworking spaces work well for large groups.

EASE OF SETUP
Rather than having to build out and fund an entirely new space, large groups can move in and get working right away. No worries about main furniture as desks, chairs, lighting, and basic storage is most often included. On top of that, breakout spaces, meeting rooms, kitchens, and lounges are all provided and ready for use. Workplace One also works with large companies to customize spaces specifically for bigger groups.

OFFICE MANAGEMENT
Each work centre at Workplace One has a dedicated Community Manager who manages the centre, receives mail, welcomes guests, and can help with any questions you may have about the operation of the centre. Plus, Workplace One takes care of daily office cleaning, building maintenance, kitchen and washroom supplies, lease agreements and more. Not only does this save time, but it saves on the bottom line.

EFFICIENCY
Often, large corporations will rent out a space without knowing exactly how much they will need to fill. This can lead to office spaces with large unused areas — you can virtually see the money flying out the window. With flexible office solutions, your business can grow (or shrink!) and you will only need to occupy the amount of space that is actually required. It's efficiency at its finest.

NETWORKING
Not enough can be said about the opportunity to network. Sure, it build relationships but it also boosts energy, charges creativity, and enhances productivity. With the open lounges and kitchens at spaces like Workplace One, networking comes naturally. Plus, Workplace One hosts and curates events to help stimulate the community and bring like-minded people together. With opportunities like this, employees are even happier to come to work.