WorkplaceOne Blog
Coworking
Coworking vs Traditional Office Space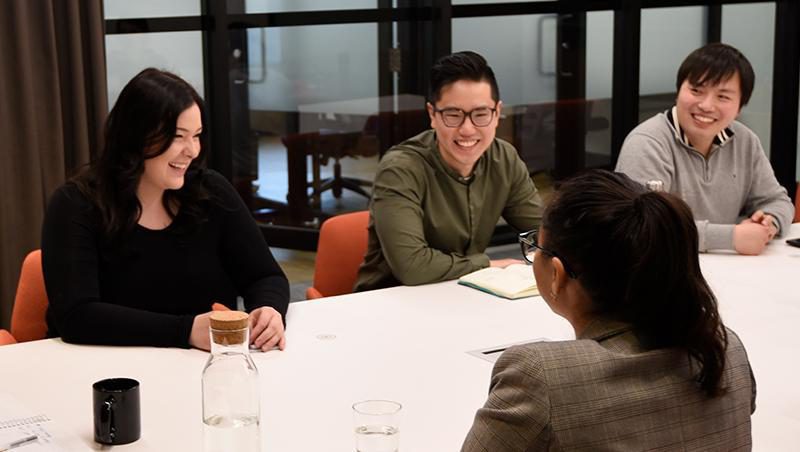 Comparing coworking spaces to traditional offices and the costs associated with both reveals that in the long run coworking spaces offer far more economical and flexible options compared to leasing traditional office space. From turnkey solutions and offices for 2-50, to networking opportunities and a robust events calendar, Workplace One coworking spaces offer a flexible suite of options and opportunities for business owners and their employees.
How does coworking compare to a traditional office lease? Let's take a look:
UPFRONT COSTS
So you want an office space for your new business. Downtown is ideal because that's where your clients are and that's where the action is. With traditional leased office space, you quickly find that an empty office is not only expensive but it is also very…empty. No furniture, no kitchen, no coffee maker — sometimes there aren't even walls for separate offices within an open space. The cost of building out your own office to reflect what you want will no doubt have you going to the bank to secure a line of credit. Those corner office walls don't build themselves.
In a coworking space, everything is already built-out for you. The offices have desks, ergonomic chairs and even lockable filing cabinets. Not only do you save having to talk to your bank manager, you save time with this turnkey option. Just open the office door and get working.
SUPPLIES
As a business owner locked into a new traditional lease of an empty office space, you will suddenly get a dose of reality when it comes to how many rolls of paper towels you and your team go through in a week. This is just one of the types of supplies that are consistently stocked for you at a coworking space. Other notables include free coffee for you and your guests; printer maintenance and upgrades; filtered water; draft beer; office cleaning; bathroom supplies and cleaning. When you think about free coffee alone, that's a huge savings!
MEETING ROOMS & BREAKOUT SPACES
At Workplace One, all of our locations have meeting rooms and breakout spaces for those times when you need to host clients or just get out of the office to brainstorm. These meeting rooms are stylishly designed and, as a member, you get discounted rates when you book. Try to find a traditional office that also offers meeting rooms with interactive TVs, conference phones and wireless charging stations.
EVENT SPACES
Many of our locations have spaces large enough to hold events, whether they be a meetup, seminar, product launch, or a party. As a member you have access to all Workplace One locations. Unless you are leasing a warehouse, that's likely something your traditional office lease wouldn't get you.
SOCIAL LIFE
A vibrant events calendar allows members to socialize, take part in workshops, and learn from informative meetups. With a host of events, Workplace One keeps its members engaged in their community of like-minded professionals and proves that coworking offers more than just office space.