Workplace One Blog
The Types of Businesses and Organizations that are Best Suited for Coworking and Flexible Workspaces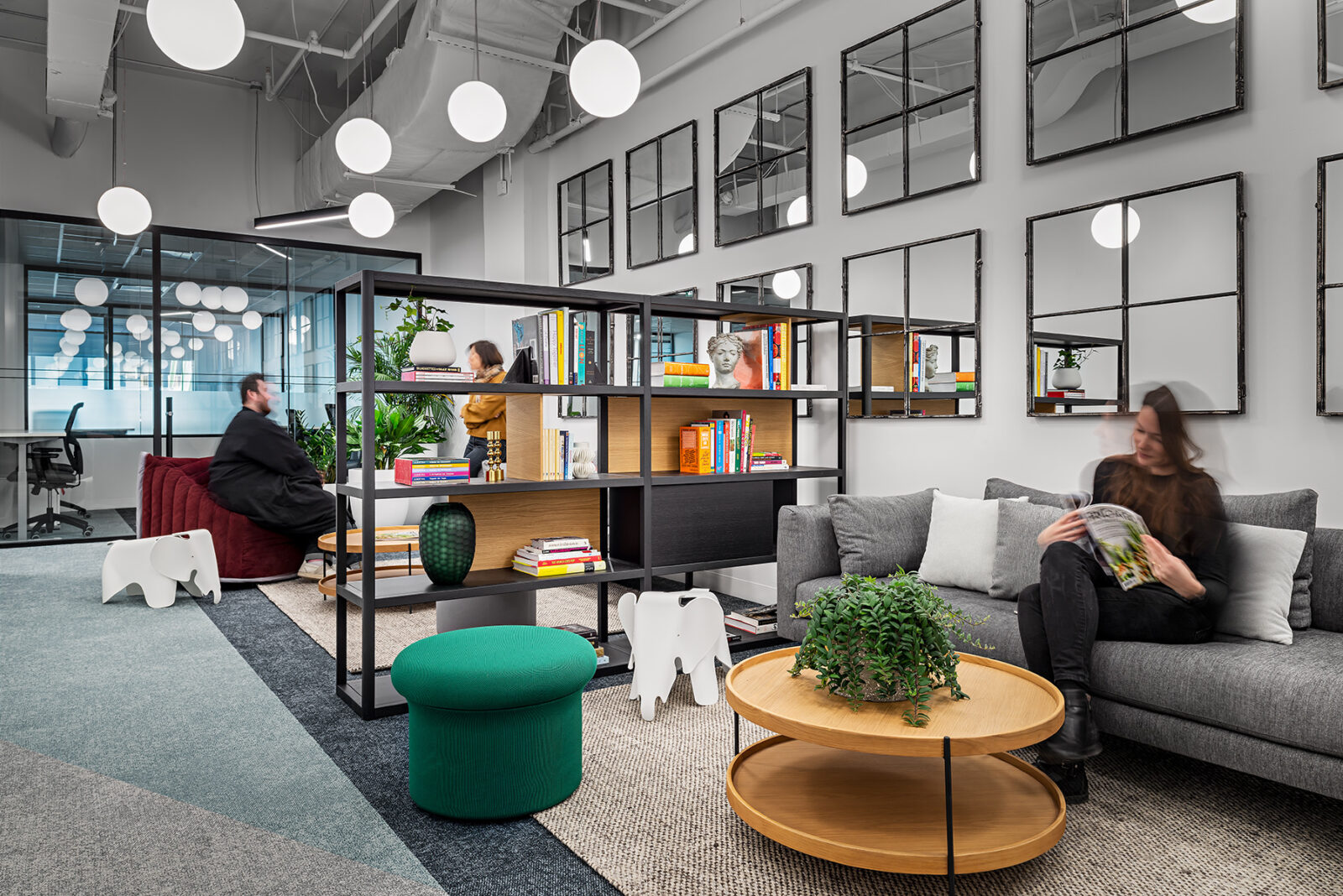 As the trend of hybrid work and entrepreneurship continues to grow, coworking spaces have become an increasingly popular option for companies of all sizes. Coworking spaces offer a flexible and cost-effective solution for businesses in need of a professional workspace without the commitment of a traditional office lease.
In fact, the transition for a more professional format and style of space has been one of the transitions that the coworking format has made in the past number of years and one that we embrace with our flexible and serviced workspace solutions.
Long gone are the days where what we've always defined as a "coworking space" means it's a bit of a bare bones and incredibly casual and noisy open space. Toronto, being one of the fastest-growing cities in North America, has a plethora of coworking spaces that each offer their own unique and modern take on coworking. In this article, we will explore the types of companies that are best suited to the elevated, professionally designed and boutique/hospitable style of coworking space that companies like Workplace One provide.
Startups and Small Businesses
Startups and small businesses are ideal candidates for coworking spaces as they offer a collaborative environment that fosters innovation and creativity. Coworking spaces provide an opportunity for entrepreneurs and small business owners to network, share ideas, and collaborate with like-minded individuals. Additionally, coworking spaces offer flexible lease terms that can accommodate the changing needs of a growing business.
2. Freelancers and Remote Workers
Freelancers and remote workers often find themselves working from home or coffee shops, which can be isolating and distracting. Coworking spaces provide a professional and productive environment that can increase focus and productivity. They also offer networking opportunities and a sense of community that can be difficult to find when working independently.
3. Non-Profit Organizations
Non-profit organizations often have limited budgets and need to keep overhead costs low. Coworking spaces offer affordable options that allow non-profit organizations to have a professional workspace without the high costs associated with traditional office spaces. Additionally, many coworking spaces offer community-based initiatives and events, which align with the values of non-profit organizations. The common word these two organizations share is "community" and they collaborate on such initiatives brilliantly!
4. Creative Industries
The creative industry, which includes graphic designers, photographers, writers, and artists, often requires a collaborative and inspiring workspace. Coworking spaces offer a creative and dynamic environment that can help spark new ideas and collaborations. Creatives often need to balance having a stimulating and engaging environment but also need to have quiet space to focus, which coworking space are able to provide unlike traditional office or studio space. Additionally, many coworking spaces offer amenities such as large open areas and visual stimulating common spaces, that outside of standard business hours can be booked for shoots and events, that cater to the needs of creatives.
5. Tech Companies
Tech companies require a workspace that is flexible and equipped with high-speed internet and the latest technology. Coworking spaces often have a tech-friendly environment that provides access to cutting-edge technology and infrastructure. Many coworking spaces also offer resources and events that cater to the needs of tech companies, such as the ability to provide quick and easy growth for fast scaling companies in addition to networking and education workshops.
In conclusion, coworking spaces in Toronto are suitable for a wide range of companies, from startups and small businesses to non-profit organizations, freelancers, remote workers, creative industries, and tech companies. Coworking spaces offer a collaborative, flexible, and cost-effective solution for companies in need of a professional workspace.