WorkplaceOne Blog
The Secret Ingredient: Hospitality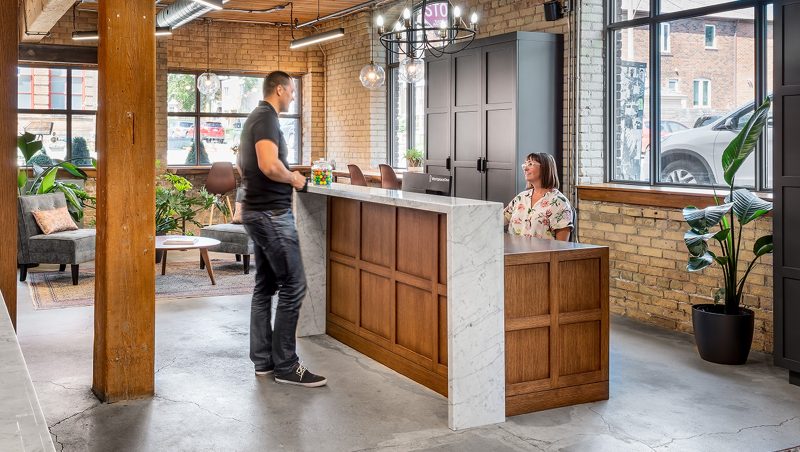 At Workplace One, flexible office space isn't just about having a desk in a private office and access to a common area with a coffee maker. We pride ourselves on providing an experience that members and guests will remember — spaces that are designed and managed for professionals, by professionals.
One key thing that separates us from other providers is the value and importance we put on our signature brand of hospitality.

Our members and guests deserve the best. Not only are our high-end interior designs second to none, our level of service is paramount to the Workplace One experience. Sure, we provide office space with desks and filing cabinets — but that is simply where the value begins.

Each work centre has a hands-on Community Manager who not only welcomes your guests but is part of your team. Personable and organized, the Community Managers are natural problem solvers and become the go-to source for members and guests for any questions they may have.



Community Managers are also the key contact to the rest of our team who can help you with a wide variety of services. From operations to event planning, we help make your business dreams a reality.

This hospitality extends into health and safety. For our members, guests, and staff, we have policies and procedures in place to ensure the safest work environment — without getting in the way of the workday.




For a business owner, running an office often takes more time and money than expected. Supplies, cleaning, and healthy and safety protocols are essentials that creep into budgets and take one's focus away from important tasks — namely, running a business. Workplace One's hospitality and service allows business owners to do just that: work.

Let Workplace One take care of the details. We do the work that lets you get right to work.