Workplace One Blog
Work Spaces For
Office Rentals For Freelancers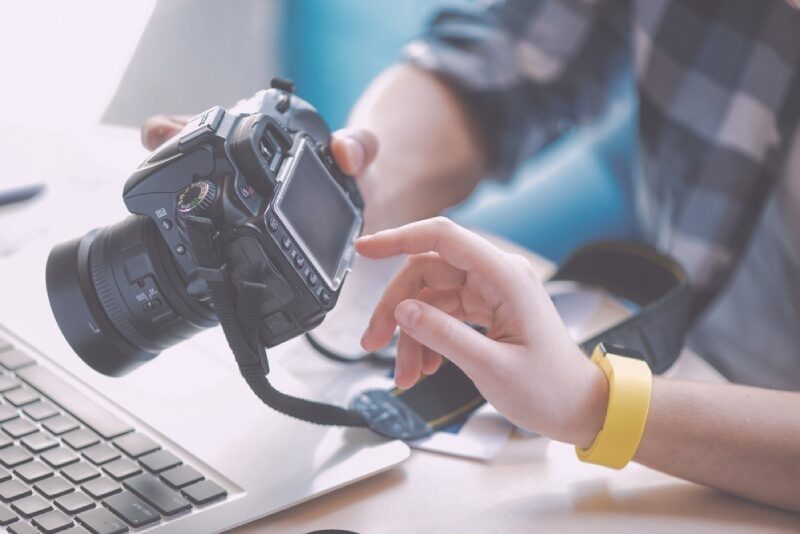 You love the agency and autonomy you have as a freelancer. It's liberating to be your own boss; you decide how to run your business, which clients to take on, and where you work.
At first, working from home seemed like the perfect environment for freelancers; it's affordable, private, and easily accessible. But when you spend your entire workday in the same place where you eat, sleep, and relax, the boundaries between your business and home begin to disappear.
Flexible office spaces in Toronro are the new trend in the freelancing industry. They're an affordable way to change your work routine. Here's why freelancers are hopping on the office rentals trend:
The Drawbacks of Working From Home
Looking for a new workspace? Even though working from your house has its upsides, it has its limitations, too. You might consider renting an office space for the following reasons:
Household chores can be distracting
Maintaining a work-life balance is difficult when you're always in the same space. You feel compelled to juggle the dishes, laundry, and other household chores even as you're working full-time.
A home office looks different for everybody. If you have a family, you might be surrounded by the sounds of children (or a barking dog). With an office rental, you can escape from the distractions of your home.
Isolation
You might be a 1-person team, but the days feel longer without social interaction. You might miss the casual banter you shared with colleagues at your former job. Not only was it entertaining, but it provided a healthy dose of socialization, too.
To ward off the isolation, you could stop by your local coffee shop during your workday. But coffee shops incur a cost of their own; you're expected to order a steady stream of drinks or snacks throughout your day. These expenses add up; at some point, it's more feasible to rent an office space.
Lack of inspiration
As a freelancer, you pride yourself on finding creative solutions to everyday problems. You take on client projects and offer your unique perspective and skillset. But if your office space is the same area where you fold laundry or watch TV, you might find your creative juices running low. A change of scenery can help get you back on track.
The Benefits of Office Rentals
You know that a home office has its drawbacks. But most freelancers can't afford to rent an entire office to themselves—and why would they? As just one person, all you need is one desk, not an entire floor.
By renting office space, you can engage in a professional environment and strike a better balance in your life. Separate your house from your place of work without breaking the bank.
Make new connections
Networking is an important part of growing a business, especially for freelancers. Whether it's connecting with like-minded peers or finding clients through new connections, you rely on networking to develop your professional skills.
In an office space, you can connect with other freelancers and small companies in your space. And who knows? It could lead to more work for your business.
Adapt your workday based on your needs
We all work differently. When we're brainstorming, some of us prefer total silence, while others like to gaze out of a window.
When we're feeling burnt out, we might benefit from a casual conversation near the coffee machine.
And when we hit a new milestone, we might like to share it with those around us.
In a shared office space, you have the flexibility to work how you want. Gain insights into what work methods deliver the best results. Change the rhythm of your day or week and measure its effect on your productivity.
Hold client meetings
Do you prefer to hold client meetings in person? A face-to-face conversation helps you establish a connection with your client and build a professional relationship. But you can't always meet clients at your house.
At Workplace One, we offer rentable board rooms. Use credits to reserve meeting rooms as you need them. This will provide you with a private space to take important phone calls and meetings.
Improve productivity
Many freelancers find that it's easier to focus and be productive in a shared office space. Working from different locations can help you find inspiration; you can look at a familiar problem with a fresh set of eyes.
Being in the work environment has its perks. You might find it easier to focus when you're surrounded by other professionals. It's a way to hold yourself accountable when you're feeling distracted.
Flexible Office Rentals Designed for Freelancers
At Workplace One, we offer flexible workspace solutions for freelancers. Our flexible spaces can be customized to suit your needs. Our office space solution for freelancers is a dedicated desk. Here's what we have to offer:
Dedicated Desk
Your private office features 24/7 access to a lockable space. It's filled with all the furnishings you need, including a desk, chair, and filing cabinet.
When you're a Workplace One member, you can access a host of amenities. We offer mail and package handling services, along with an attended reception area. Rent meeting rooms and printing services as needed.
Connect with a community of professionals. In a shared location, you can network with others, find new ideas, and increase your productivity. Draw a boundary between your home and your place of work with a flexible office space.
Rent Your Office Space Today
At Workplace One, we strive to accommodate entrepreneurs like you. If you're looking for a flexible workspace, we have plenty of solutions. We offer co-working spaces, team suites, and private offices.
Ready to choose an office space solution for your freelancing business? Contact us today!