WorkplaceOne Blog
Member Chat
Member Chat - Biko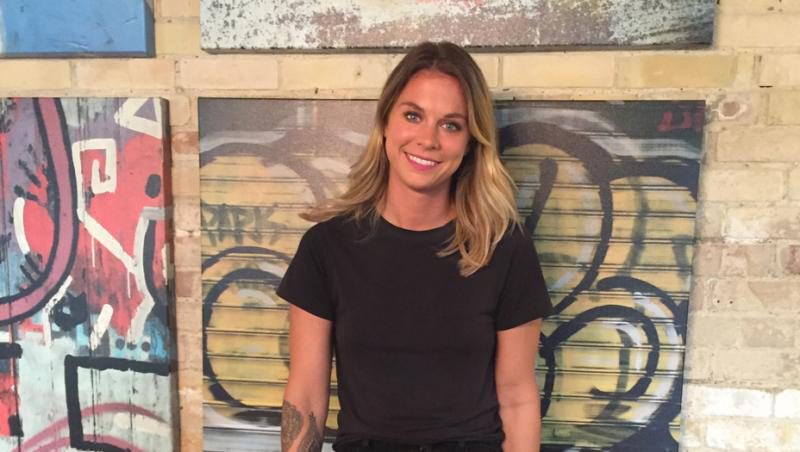 Get to know Biko, a new mobile app that's been getting some impressive media attention lately. To tell us all about it, we're chatting with Vanessa Herz, Biko's City Manager, who works out of our Queen West centre.
Learn more about Biko by visiting their website, Facebook, Instagram and Twitter pages.
What is Biko?
Biko is a free, mobile app that incentivises urban commuting by offering users rewards for biking, walking or jogging. This is done with the belief that the greatest impact on global communities will come from encouraging people to get out of their cars for their daily commutes. When you log your trips in the app, you earn one Biko point for every kilometre travelled, which can then be exchanged for rewards from our local network of partners (think free beer and bike accessories). This is done all while measuring calories burned and grams of CO2 saved per trip!

How did it come about?
Biko originated in Bogota, Colombia as an entrepreneurial response to the mobility, environmental and social issues that come with living in a city of eight million people. After studying and working abroad in cycle-friendly cities, the founders realized bikes had the potential to address a lot of the issues experienced in Bogota, as well as cities around the world faced with similar challenges. Biko originally started as a one month PR campaign, but the idea took root and has grown into the app as it exists today.
What inspired you?
Being a commuter cyclist, I always viewed my biking as a quick way to get from A to B while getting some light physical exercise and Vitamin D. I love the freedom of riding a bike; you're never stuck in traffic and never waiting in vain for a streetcar that may or may not arrive on time. I first connected with Biko while I was living in Vancouver, and I was immediately drawn to their message and system of benefits. Upon discovering the app, I came to realize the greater social benefit of my choice to cycle, and I now take pride in the environmental impact Biko users have had on the global community – together we have saved 2,780 tonnes of CO2, which is the equivalent of taking 587 passenger cars off the road for an entire year.
What is the most exciting part of being part of a start-up?

I came from a media agency and while I have nothing bad to say about my experience there, being part of a lean team in an ever-changing business ensures that every day is different. While I have key responsibilities that remain constant, launching an app is so exciting and so much goes into it that you might never consider otherwise. I also love the direct link I have to the founders of Biko – these three gentlemen are the most genuine, inspiring and altruistic people you will ever meet.
Advice to other start-ups?
I'm not sure I'm qualified to be giving advice on this subject quite yet... but if I had to say something it would be stay the course. You are taking on a challenge that is often met with fear and uncertainty, but the reward is well worth it. Watching Biko come to life in Canada has been incredible and while at times stressful, I know the founders would tell you that they wouldn't trade it for anything else.
Why Workplace One?

Well, the location can't be beaten, Queen and Bathurst is right in the thick of everything cycling. Also, I love the sense community that Workplace One has fostered - it's small enough to get to know everyone, and you are encouraged to do so!