Workplace One Blog
HQ Suites: Our Newest Workspace Solution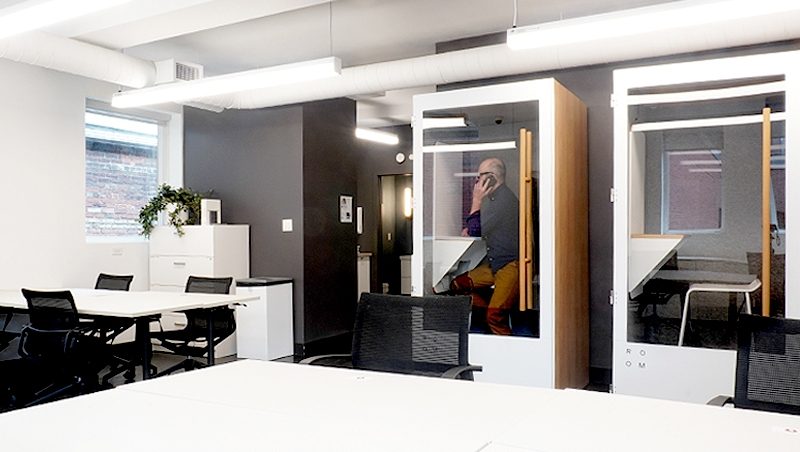 Setting up an office isn't exactly why people get into business. Plus the time and resources that go into maintaining an office is something most entrepreneurs learn about the hard way.
At Workplace One, we pride ourselves on providing highly functional and beautifully designed shared office space where our members enjoy private workspace along with shared amenities like kitchens, lounges, and breakout areas. In addition, we provide a premium level of service via our onsite Community Managers and our hospitality and operations teams.
Our shared spaces have been successfully operating for over a decade.
And now there is a new workspace option. The HQ Suite.


Our HQ Suites are private, standalone, fully-furnished suites perfectly designed for your business; from zoom rooms to fully-stocked kitchens ready to go for your team within 30 days. These suites are fully-serviced from WiFi to small batch roasted coffee and an on-call concierge service. We take care of all of the details to smoothly run your office so you can focus on growing your business. Think of us as your team's real estate partner, providing that perfect space to attract the best talent your industry has to offer.
These turnkey solutions are designed by our interiors team and work best for companies of 15 or more.
Our most recent HQ Suite is located in the vivacious neighbourhood of King & Portland in downtown Toronto. Two floors of workspace take up the entire building at 495 Adelaide Street West, where the lively energy of the surrounding neighbourhood can be felt through the large windows of this bright space. Ample meeting room space is complemented by multiple areas of dedicated workspace, all modifiable to your team's needs. You can take a virtual tour of the space here.



Both floors are also home to private phone booths, washrooms, kitchens, lounge spaces, and storage. Best of all, the operations of the space are taken care of by Workplace One. This includes: WiFi and network set-up; daily cleaning; kitchen and washroom supples; utilities; and building maintenance.
In addition, HQ Suite members also have access to all of the Workplace One locations across Toronto and in Kitchener. That means you can easily book meeting room space, daily offices, and event space for preferred member rates — you will also be invited to member events (once we can put them on again!)
Be sure contact us for a consultation as to how your business could work with an HQ Suite. Get in touch here.