Workplace One Blog
How To Plan A Flexibility-Forward Return-To-Work Strategy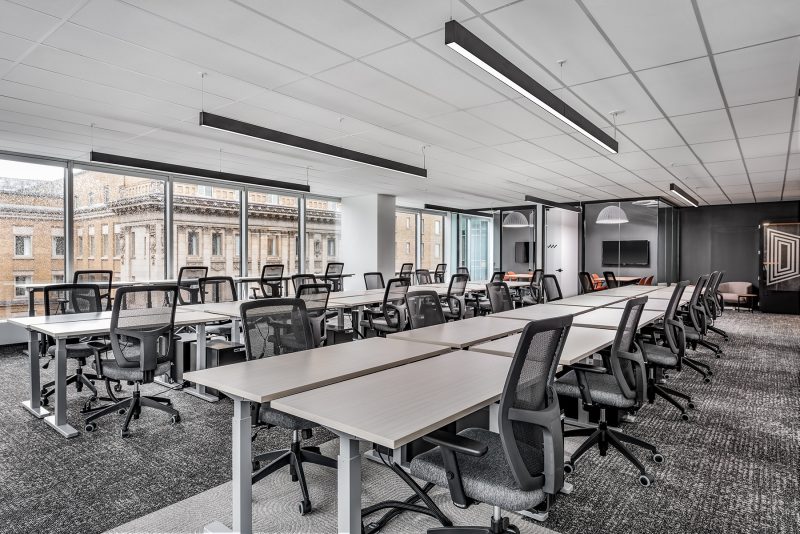 In March 2020, the workplace changed in a way we'd never seen before. Across the country, offices were closed down, and employees shifted to remote work almost overnight.
Over a year later, many businesses are still transitioning back to the workplace. Some employees are eager to return to the office, while others prefer to work remotely. As an employer, how can you smooth this difficult transition?
There's a new buzzword in the workspace: flexibility. Given how quickly the business landscape changes these days, you need a workplace that can adapt, and fast.
Here's how a flexible workplace can position your business for success:
A Hybrid Approach
How comfortable do your employees feel with returning to the office? For most workers, the answers are mixed. According to a study in 2021, 40.8% of employees prefer to work remotely half of the time.
You want your staff to feel safe at work. Show your employees that you're committed to helping them work safely and productively by creating a hybrid workspace. With this model, workers can choose to work from home or at the office as needed.
Not only is this approach better for your team's mental health, but it helps everyone feel like a valued member of your business. It will assist in retaining the employees that have kept your company going over the past year.
With a hybrid return-to-work strategy, employees can choose which days to work in the office, and which ones to stay at home. This model allows workers to return to work at a pace they're comfortable with. They can change their schedule based on current health restrictions.
During uncertain times, a little empathy goes a long way. In a 2020 survey, 81% of employees said they'd be more loyal to employers with flexible working arrangements. Your workers will appreciate an understanding and accommodating workplace now more than ever.
How to Adapt to a Changing Workplace
Once you've decided to pivot to a hybrid workplace, you're left with another problem. How will you afford it?
Renting an entire office space that's empty for half the week is hardly economical. What can you do to support your workforce, but still keep your finances healthy?
Have you considered a coworking space? With this arrangement, you can rent office spaces by the month. Or, choose from a selection of on-demand offices.
With an arrangement like this, you can change your office space as needed. You can save money on paying for space you don't need—and you don't have to worry about stocking kitchen supplies. When you need larger spaces (like meeting rooms), you can rent them for an additional fee.
The post-pandemic workplace isn't what you remembered. But change doesn't have to be a negative thing. By embracing the new normal, you can propel your business forward.
Our lives have changed in countless ways since 2020. And so has the workplace. With how quickly things change these days, a traditional multi year-long office lease may no longer be feasible. You're looking for something more flexible. You're looking for a coworking space.
If you're looking for coworking spaces in Toronto, check out Workplace One. We provide flexible, economical, and professionally-designed offices for businesses like yours. We'll help you find a workspace that's right for your team. Contact us today!