Workplace One Blog
Sweatpants Aren't Business Casual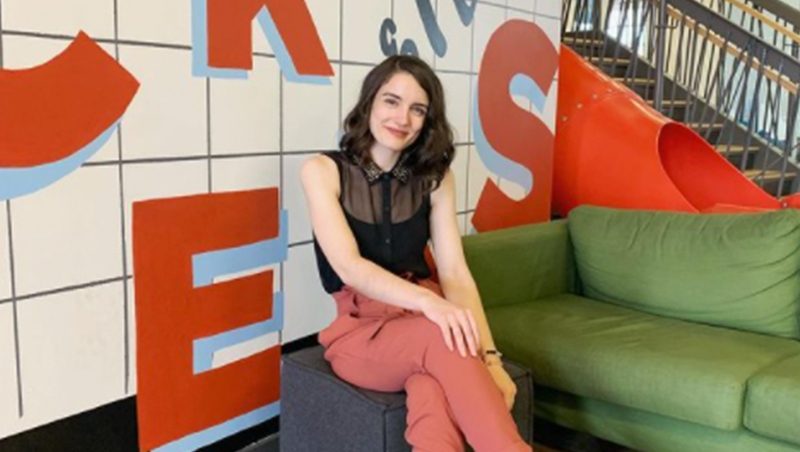 Spring is the ultimate transitional time. As the weather warms up and many of us are slowly making our way back into the office or still balancing remote work over the next few months, this spring is also a good time to re-evaluate your wardrobe.
After a year of living in the most comfortable clothing within reach to wear around the house, a wardrobe refresh can seem daunting. Fortunately, these five tips make it easy to get your closet ready for spring without breaking the bank!

Use layers strategically
Spring in Canada can be unpredictable at best – it may be freezing in the morning and warm in the afternoon, it may snow, or go up to 30 degrees with little warning. Wearing appropriate layers will prepare you for anything this volatile season can throw at you. The key is to balance lightweight items with pieces that will keep you warm.
What this could look like:

Lightweight turtleneck + cropped jacket or blazer + skirt + flats
T-shirt + bomber jacket + trouser + leather sneaker



Mix in some brighter colours and patterns
The days of flipping a switch and transitioning our entire wardrobes from winter to spring are over. It's just not budget-friendly to purchase a new seasonal wardrobe every year. An alternative to starting from scratch is to pick a few brighter pieces to mix in with what you already own. A lot of us tend to gravitate toward neutrals during the winter, so keep using them!

What this could look like:

Button up shirt in floral pattern + navy cropped trousers + navy blazer or cardigan
Black t-shirt + black trouser + pastel blazer
Invest in waterproof shoes that you can wear all day

Standard rain boots are no longer your only option for waterproof footwear. Waterproof and water resistant shoes come in a wider variety of colours and styles than ever before. Shop around to find one that could suit your work look all day long and keep your feet nice and dry at the same time.

What this could look like:


Invest in one or two transitional coats that bring new life to your outfits

Sometimes all it takes to transition your work wardrobe into spring is a really great coat that fits you well. Invest in one cropped jacket or blazer for when the weather gets warmer and one longer waterproof jacket to combat the inevitable rainy days. When shopping, ensure that the jacket seams rest on your natural shoulder line for the best fit.

What this could look like:


Shop secondhand to test out a spring trend

Found a spring trend you like but not sure if it's right for you? Shop secondhand to find designer items at a significantly reduced rate. There are some excellent secondhand, vintage, and consignment options available in Toronto and the Waterloo Region.

A few of my favourites in Kitchener:
A few of Workplace One's favourites in Toronto:
Putting together a functional outfit that prepares you to face the weather and look good at the office at the same time is easier than you think. By mixing in a couple of new items with the pieces you already have, you'll be ready for warmer temperatures without breaking your budget!

Need more spring outfit inspiration?
Check out the My Tech Wardrobe Youtube channel

Want to learn about the other ways My Tech Wardrobe can help?
Contact Caitlin through www.mytechwardrobe.com for consultations and workshops