Workplace One Blog
Member Spotlight: Sarah from Moves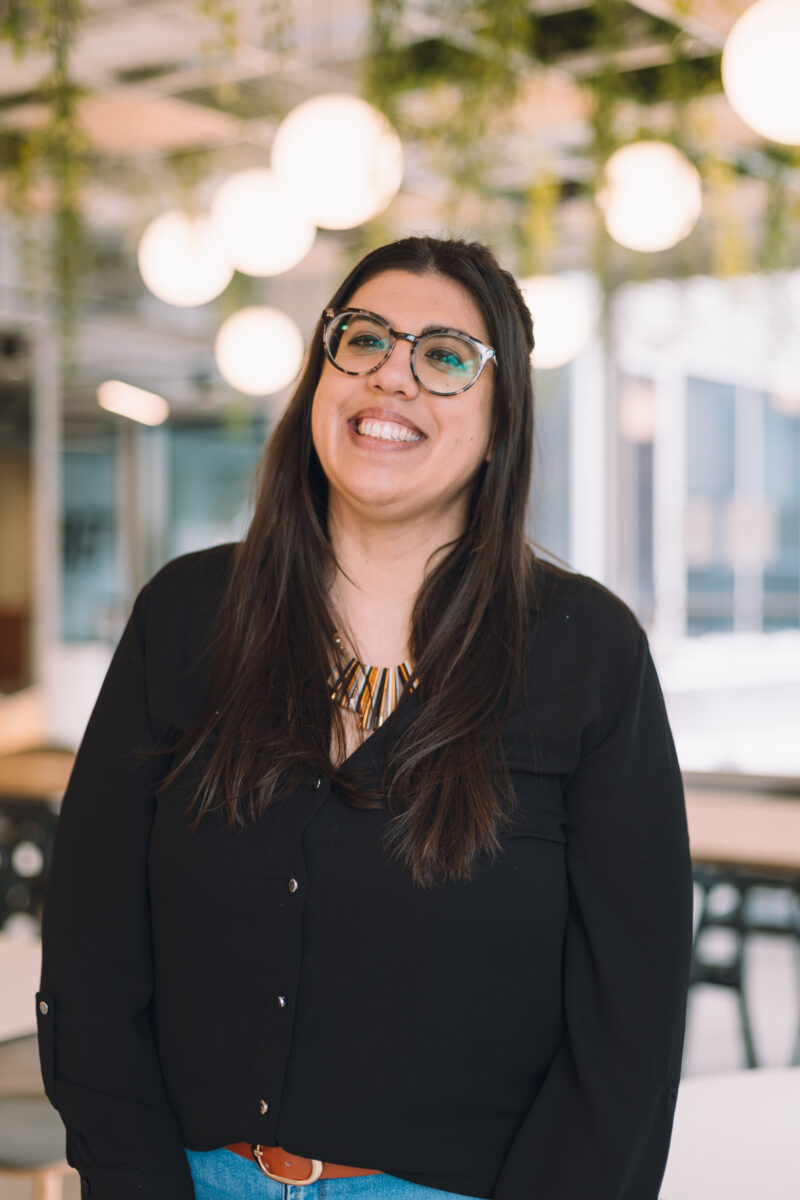 The employer and employee relationship and the nature of work has evolved greatly over the past 2 decades, but perhaps we've seen the greatest shift in the rise of individual's transition to freelance work.
When working freelance started to become more prominent years ago, it seemed like a dream. Having the flexibility to make your own schedule, being your own boss, working from wherever you wanted…what could be the downside?
While the concept of freelance work in many ways was and is idealic, it didn't take long for the negatives to start stacking up. Not having a direct employer meant unpredictability. Suddenly a slow quarter meant some significant and direct hits to your personal bank account. Lacking the security and cushion of a larger organization meant you relied on yourself for everything and the realization began to hit that you only had me, myself and I to count on.
Not having colleagues meant taking time off wasn't an option and that there was no one else to assist during especially busy periods. However, one might argue that workload ups and downs in your area of expertise wouldn't be the greatest challenge to overcome, but rather the limitations of your expertise as being the biggest hurtle.
While working freelance was often about following your passion, let's not forget that at the end of the day, this was one's livelihood. If finance, accounting, and simply put, managing money wasn't your particular area of knowledge, this could mean for dire consequences even for the most talented and hard-working individuals.
As freelance is often made possible to many as a choice and gives individuals the ability to follow their passion, the negative sides of this type of work are often worth the positive pay offs. A great choice for many.
However, what happens when this unpredictable and self reliant work isn't so much a choice, but a necessity? Look forward now to modern day, and while many still choose freelance work, many of these struggles continue to persist, and in fact have become worse with the rise of what we now call the gig economy.
All the perks of freelance have been what many organizations and platforms have used to lure workers to the gig economy, who often require the flexibility out of necessity rather than it being a choice. Sadly however, the downsides that we've examined have become even more prominent and gig workers are a labour market in our economy that have become exploited. With all these negatives of freelance and much less of the positives, gig work is a huge challenge to say the least.
With these issues in the spotlight, especially since the pandemic however, the future for gig workers is looking much more positive as organizations have been created to address the growing needs these workers have.
Enter moves, a financial platform and app that has been developed to be the all-in-one financial app for gig workers. moves wants to help the growing gig worker population to understand their income, manage their income, and access the cash they need, when they need it.
Therefore, moves is here to bridge the large gap that have emerged for the gig worker in the past 10 years by prioritizing the needs of these individuals. Moves helps gig workers easily manage their money and work towards getting ahead together by providing banking features unique to them (a unique job requires equally unique financial solutions). This includes access to cash advances when they need them, free shares in the gig companies they earn on, and more.
moves joined the Workplace One community at the start of the year, and just like the needs of gig workers who their technology has been designed to help, they've utilized and relied on the flexibility and service of our workspaces to make managing their day-to-day operations and goals of their organization more achievable.
We sat down with moves' People and Culture Lead to learn more about the people powering this amazing technology and how they've utilized our workspaces as they work towards their current goals of securing series A funding to bring moves to the next level.
WP1: Tell us a bit more about your professional journey? What brought you to where you are today?
SS: Hi, I am Sarah and I am the People and Culture Lead for Moves. I moved to Canada in late 2019 and this is my first job in my new country. Prior to Moves, I worked in Higher Education, helping students find careers and set themselves up for graduation. I joined Moves because I loved the mission, and the team was so passionate. I wanted to be part of something special.
WP1: How many people does Moves employ?
SS: We are 36 people, scattered all over Canada and the USA.
WP1: Tell us more about your role within the organization and your favourite parts about it.
SS: My role in the company is to support everyone so that we can build an awesome team and great product. My favourite aspect of the role is that I get to work with everyone regardless of their position. We support each other along all the bumps in the road and I know I can count on my colleagues any time and that's a really special feeling.
WP1: How has the pandemic impacted your organization and the way your team works or how you conduct business?
SS: We took the decision to stop hiring exclusively in Toronto, where the company was founded, and open our talent net across Canada and the USA. This has been one of the best decisions we've ever made when it comes to building the team. We have hired such incredible people!
WP1: Where do you and your team members live in Toronto? What neighbourhoods do you call home?
SS: The people that are based in Toronto and scattered all around the City. We have a few proud east-enders, others deeply rooted in the West, but you also won't be hard-pressed to find our colleagues living downtown, right across the street from Workplace One!
WP1: What do you enjoy doing when you aren't at work?
SS: I moved to Toronto not long before the first lockdown in 2020 so I am still busy catching up to discover my new city. I love discovering new places to eat, fun activities and meeting new people!
WP1: What are some of your favourite local businesses (retail, restaurants) either in your neighbourhood or in the Entertainment district near your office location?
SS: We have an office tradition called "Burger Thursday," which is exactly what it sounds like it would be. Every Thursday, we order burgers and share our meals with one another. This has definitely led us to find some of the best local burgers! Some of our favourite local spots are Matt's Burger Lab, and Burgers Priest.
WP1: What made Moves choose Workplace One over other spaces/options?
SS: Our CEO and I viewed quite a few places when we decided to get office space. We know we wanted a shared working space with all inclusive costs in a central location. We loved the vibe in WorkPlace One and we loved working with the team. It was an easy decision!
WP1: What are the 3 most important things for you in a workspace?
SS:
comprehensive cost with no hidden fees
communal space where people can take a break from their screens
a central location near public transport
WP1: What amenities do you take advantage of most? Complimentary coffee? Reception Services? Other locations? Meeting rooms? Something else?
SS: The complimentary coffee is definitely a strong contender! The reception service is amazing, we've always had great service and rely on them to make our working environment smooth and easy to manage. We also love the outdoor patios.
WP1: How has your company or you personally benefited by being part of the Workplace One community?
SS: It's been great to have an office space for the employees based in Toronto. We used Workplace One as our focal point for our company get together in May 2022 where we flew all employees to hang out in Toronto for a few days. We loved using the space and it really helped us connect better as a team.