Workplace One Blog
Member Spotlight: Kevin Luttman of Case Study Creative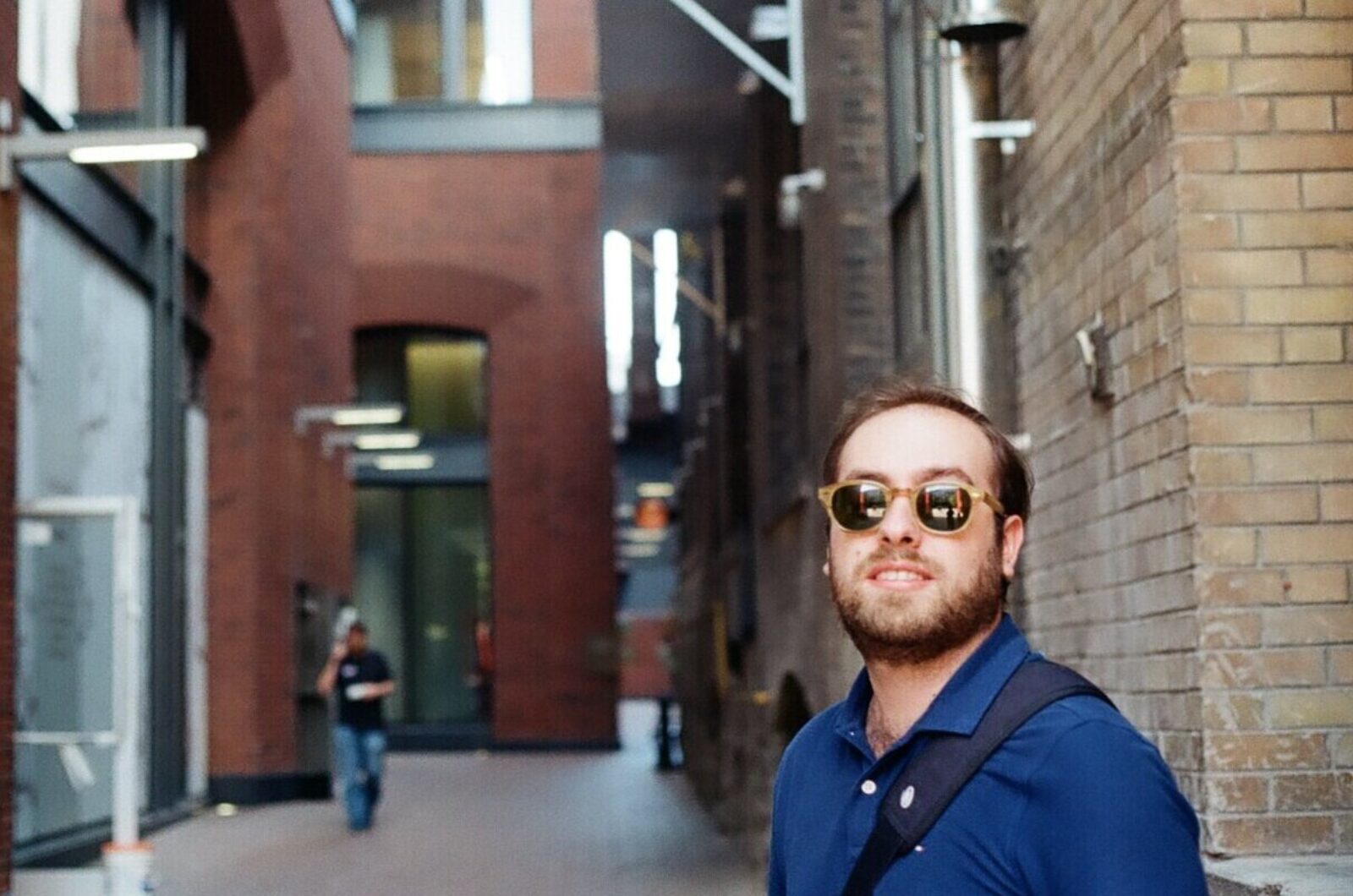 Queen West has always been one of Toronto's most iconic neighbourhoods. In many ways it's a bit of an intersection or crossroads for some of the city's unique subcultures that exist within eclectic Kensington Market, trendy Trinity Bellwoods, the design district and Chinatown. That's why, when we sat down with one of our members from our Queen West location, it was no surprise that his business and personality also encompass a unique blend of diverse skills and qualities that encapsulate a great balance.
Kevin Luttman, Founder of Case Study Creative, started out in the film industry, working in post-production over 10 years ago after graduating from film studies at York University. While working for post-production houses was something that allowed him to use his creative talent professionally, Kevin started to make the transition to consultant work as it not only allowed him to combine his creative skills and talents with his "lifelong love of computers and cameras" but it also enabled him to address a growing challenge and need in the film industry.
Therefore, starting his business helped Kevin balance his creative and technical passions but also helped production companies implement new and emerging technology. This allowed them to bring their creative talent together to collaborate in ways that were previously impossible or extremely costly. As the pandemic shifted the way many of us work, the film industry was no exception, and new editing software and technologies made it possible for the first time ever for post-production talent to collaborate from all over the globe. Everyone being in one physical space was no longer required and neither was the large and costly equipment that these teams were formally reliant on.
Working with production companies to address their needs and help them adapt to these new technologies has therefore been the driving mission and purpose of Kevin's entrepreneurial journey and we've been fortunate at Workplace One that he's trusted us to provide the support that he needs from his workspace.
While running his business that balances his professional passions is a priority, he also communicated the value he places on maintaining work/life balance. Kevin explained how having a serviced and flexible workspace has helped him accomplish this goal and he told us more about how he's made Workplace One Queen West a part of his equilibrium.
WP1: Tell us a bit more about your professional journey? What brought you to where you are today where you work now as an entrepreneur?
KL: Growing up I always had an interest in film and technology, and I spent my teenage years making films for fun. I graduated with a Film Production degree from York University, and began my career working in VFX.
I began freelancing as a Video Colourist, working on a variety of colour projects including commercials, music videos, documentaries, narrative, and experimental shorts. For me, colour grading acts as my creative outlet. Today I own Case Study Creative, a video post-production agency focused on leveraging remote technology to help filmmakers reach their full creative potential. I regularly guest lecture at UofT and York University about structuring stories in editing, and emerging post technologies.
WP1: How do you describe your company to a stranger?
KL: Technology exists today to take creatives' work into the cloud with no compromises in collaboration. Case Study Creative exists to listen to your company's goals and needs and help you implement the software with your team to make that possible in a more efficient, cost effective, creative and collaborative way.
WP1: Tell us your favourite part about owning your own business and working independently?
KL: Every day is a little different. Two days never look alike. The variety of work keeps it interesting for me. What is a priority can change quickly.
WP1: What is your greatest challenge owning your own business and working independently?
KL: Setting healthy boundaries around work. I enjoy what I do. It can be hard to stop at times and go do something else. Having an office space to leave work at work helps with that.


WP1: What made you choose Workplace One over other spaces/options?
KL: I looked at a lot of potential office spaces, but I chose Workplace One because it is the best value and nicest working atmosphere of all the spaces I toured. It's perfect walking distance from where I live, and it's a very convenient location for clients to stop by or drop off projects.
I appreciate the transparency of pre-agreed annual cost increases for renewals. I know I can stay long term here because of the reasonable annual increases.
Ability to turn off lights in the office. This might seem small, but I dislike white fluorescent light while I work. So being able to turn it off while I work was a big plus for me in this space. So many other co-working spaces do not have this.
WP1: What are the 3 most important things for you in a workspace?
KL:
1. Internet Speed - Video work requires very high internet speeds, not all spaces offer decent speeds at acceptable pricing
2. Reception - Ability for projects to be dropped off and picked up from reception
3. Location - Walking distance to where I live. No commuting costs.
WP1: What amenities do you take advantage of most at Workplace One Queen West?
KL: Reception services and lounge. It's nice to work out of the lounge for a change of scenery from time to time.
WP1: How has your company or you personally benefited by being part of the Workplace One community?
KL: It's an impressive place to bring clients to. Being in a space like this gives legitimacy to a small business.
WP1: Which of Toronto's neighbourhoods do you call home?
KL: Kensington – I work just a short walk away form the office and my commute to the office has become an important part of my day where I have some transition time and space when traveling between home and work.
WP1: What are some of your favourite local businesses in the Queen West neighbourhood where you live and work?
KL: Queen West: Java House, Nord Lyon, Jimmy's Coffee, Queen Mother Cafe, Rivoli, Mean Bao, Mexican Bowl. Kensington: Gus Taco, Global Cheese, Blackbird Bakery, Found Coffee, Para Cafe