Workplace One Blog
Member and Alliance Grant Recipient Spotlight: Mercedes Blackwood of Black Coffee Communications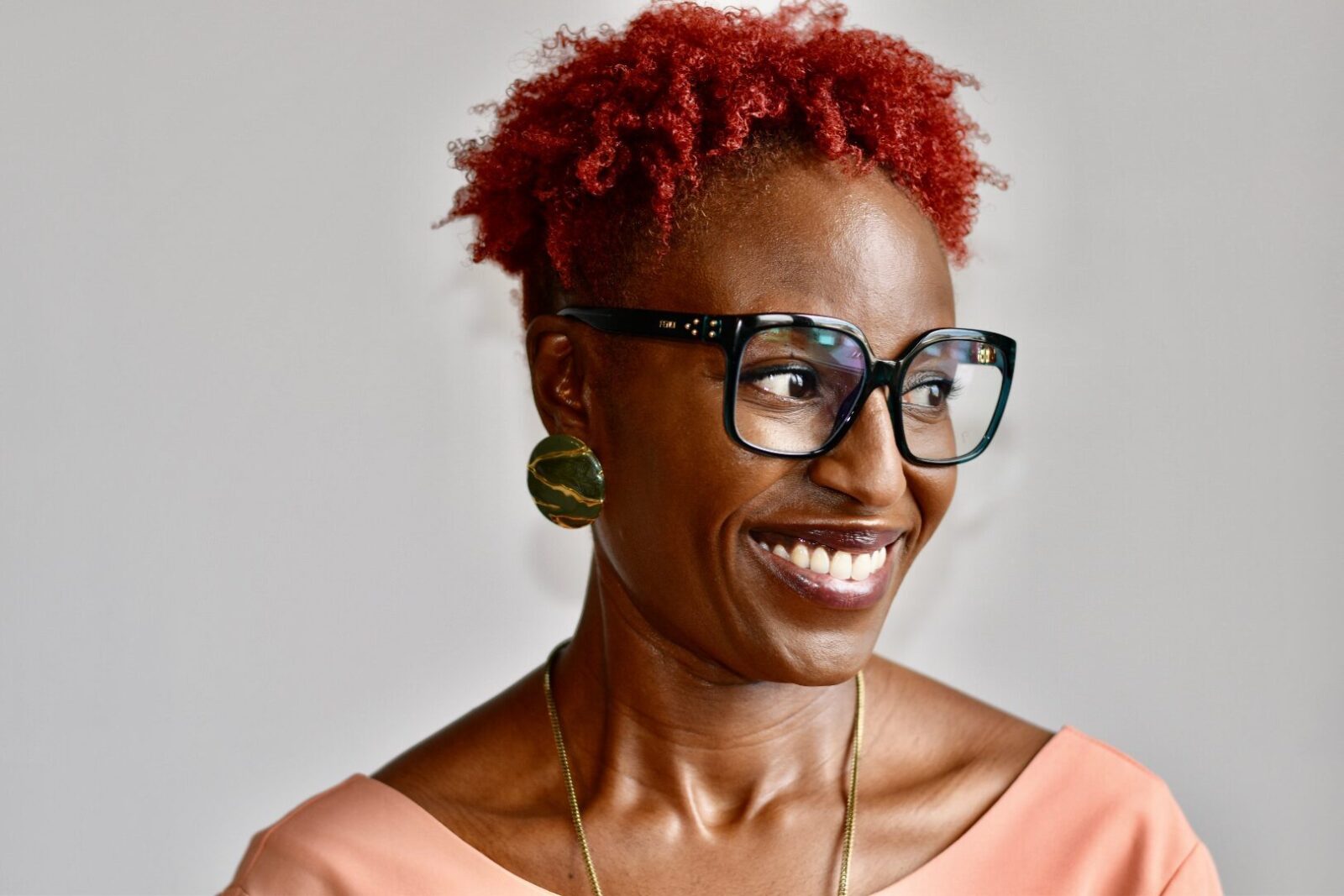 When the Workplace One Alliance Grant launched in 2021, it's mission was to encourage and support the pursuit of entrepreneurship, business, and professional excellence for BIPOC-owned organizations by facilitating the access to premium office solutions, other established businesses, and resources. While the heart of the mission remains, the grant underwent an exciting evolution this 2023 season to also incorporate a greater sense of community building in collaboration with the grant's recipient, Mercedes Blackwood from Black Coffee Communications.
As is the case with many entrepreneurial pursuits, the idea to build on the grant occurred at first by chance and then developed into something beyond what anyone could have anticipated as a result of the vision, hard work, and collaborative spirit of Mercedes, the Workplace One community and former grant recipients, The Tech Effect.
When Mercedes and the Workplace One team first connected for an initial interview during the grant application process, it became clear that her vision with the grant was to extend it far beyond serviced workspace and the benefits it would provide to her directly. She wanted a platform to facilitate a series of events to create a productive dialogue around diversity and inclusion, be a catalyst for change and build something that would have an impact within the greater community. It was therefore this inspiring vision that made her the 2023 recipient, and we are thrilled to have the opportunity to be working alongside her to present this exciting series each month at rotating locations within the Workplace One portfolio.
To join us for the Workplace One Alliance Grant event series, "The Cookout", visit our events page to view the details and locations for the fall season. Continue on to read our Q&A with Mercedes to learn more about her inspiring story of growth that we are privileged to share with her in our workspaces this year.
WP1: Tell us a bit more about your professional journey. What brought you to where you are today, where you work now as an entrepreneur?
MB: After 12 years at Rogers Television and Bell Media, I was part of a massive layoff in 2016. While I took a beat to think about my next steps, I received a call from an organization I'd worked with to assist with communications and public relations, given they were having trouble with their current provider. Despite knowing nothing about conducting business, I knew that I could help them with my knowledge and experience, so I jumped in. They became my first client (and remain until today), and Black Coffee was born. I began as an independent contractor/consultant, slowly expanding to a virtual boutique agency style that allowed me to assemble 'dream teams' of creatives to fulfill client projects.
WP1: What do you enjoy doing when you aren't at work?
MB: I'm a nerd! I love to read (just about anything) and am endlessly curious, so I like to learn things from something simple, like a podcast, to classes and courses that interest me. Nothing is better than time with people I adore, so you can find me in cozy places laughing it up with my friends and family any chance I get. My kid is my favourite person (so's his dad!), and LEGO, comics and 'old school' animation are our thing. It's also vital for me to take the time to write creatively for myself, and I often spend time writing things that have nothing to do with my work.
WP1: How do you describe your company to a stranger? What's your elevator pitch in a sentence or two?
MB: Black Coffee Communications Inc. helps organizations position themselves to fulfill their vision–especially when stuck. Our pillars are two-fold: every story matters, and clarity of that narrative is the key to unlocking unlimited potential. Black Coffee Communications Inc. is a boutique communication and content marketing agency providing end-to-end strategic marketing consultation, implementation, and training.
WP1: Tell us your favourite part about owning your own business and working independently.
MB: There is no substitute for being able to carve my path, especially as a Black woman. I am building the kind of company I'd want to work for in a format that fits my life, which can be an ongoing challenge. Flexibility and choice of clients and projects are central to my love of entrepreneurship. I get to work with such interesting, exciting, and meaningful organizations and projects and work with them in my unique way. I can be a present mom, partner and friend while fulfilling my career dreams. It's one of the hardest things I have done (and do!); I'm not sure you'll work harder. But the benefits of this work outweigh any challenge, and I wouldn't change it for anything.
WP1: What is your greatest challenge in owning your own business and working independently?
MB: Time, capacity, and accountability are the most significant challenges because they are the most taken for granted and underestimated. You must become an excellent time manager, and that's tough if it doesn't come naturally to you. Owning a business means being organized, keeping track of several moving pieces, and prioritizing and reprioritizing quickly. It means getting good at many new things that have nothing to do with what you deliver, like accounting! Especially when just starting, you'll wear many hats–many for the first time, and it takes time to learn how to juggle everything effectively. Lastly, working alone means you need both internalize and outsource accountability. Know when to outsource, ask for help, and to say 'no.' Regularly ask: How am I reinvesting time and resources into the business? Am I prioritizing my health? My finances? How am I keeping up with what's next, and how do I want to grow or change? Add help where and when you can as you learn and hone your skillsets.