Virtual Office
For individuals on-the-go, who aren't in need of a physical space but require a professional address and business support, a Virtual Office is a fantastic option. With customizable packages, you can tailor this flexible solution to your needs.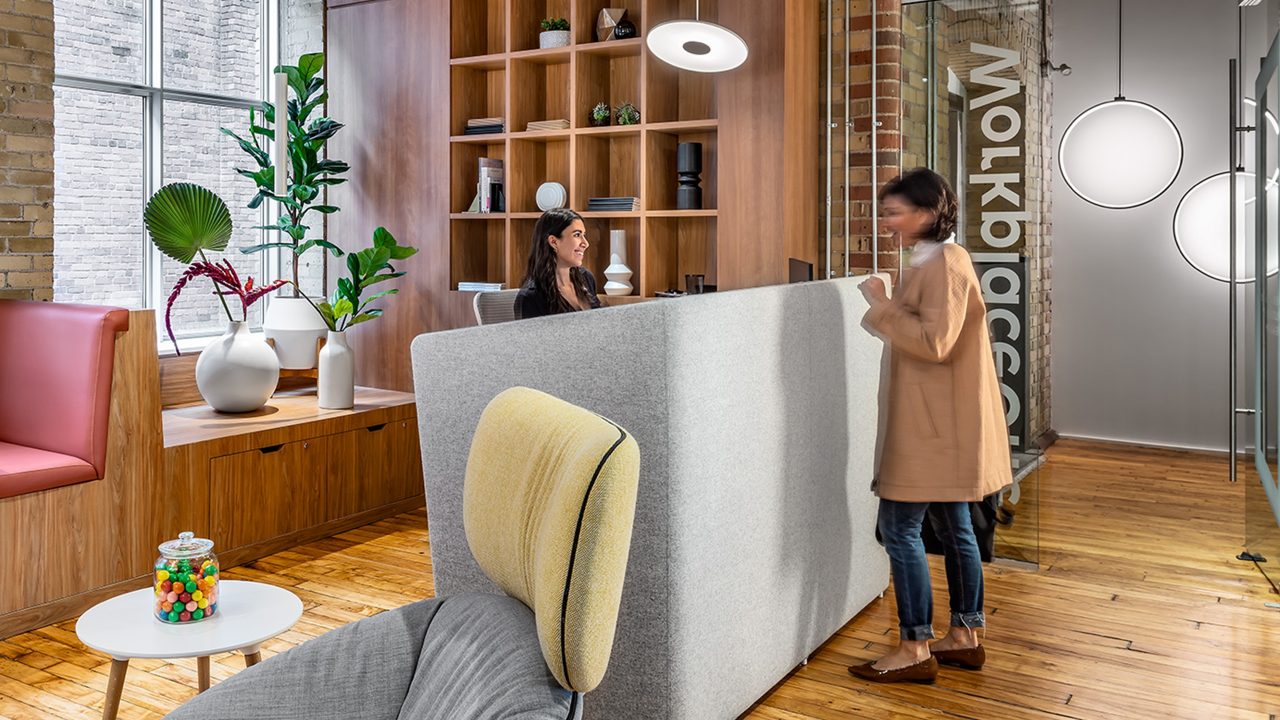 Who is a Virtual Office best suited for?
Someone in need of:
A premier mailing address from a choice of locations across downtown Toronto and Kitchener
Unique phone number with professional auto-attendant
Member rates for access to all of our meeting rooms in Toronto and Kitchener
Discounted package rates for access to day offices, even by the hour
Reasonable rates for daily drop-ins with access to our lounges and kitchens
The flexibility to work remotely, with the appearance of a physical base
Mail forwarding to international addresses
How it works
01
Choose your location
With locations across downtown Toronto and in Kitchener, we offer premier addresses for you to choose from that fit your business best.
02
Pick your add-ons
With our à la carte options, you can customize the virtual office add-ons you want to take advantage of. From unique suite numbers to professionally recorded phone greetings
03
Get working
Once you are set-up, your virtual office is ready for the world to get in touch with you -- anytime, anywhere.
Pricing
Monthly price: $99Term: 6 months One time set-up: $99 + HST
One month security retainer held until the end of the term
Professional mailing address
Mail/package notifications via email
Access to meeting rooms at preferred member rates
Access to on-demand office bookings at preferred member rates
Access to all Workplace One events
2 hours of boardroom credit included per month
Add-ons
Unique suite number
$20/month
Add an added sense of professionalism with your own office number
Phone auto attendant
$45/month
Be contactable anytime at your unique number. One voicemail box included
Additional company names
$5/month/name
Use your unique address for multiple companies
Mail forwarding
Cost as needed
Our tracked courier service gets packages delivered to you anywhere in the world
Private office credits
Customised packages available
Let us create a customised package that works for your hybrid team. Private offices seating up to 30 people, ready when you need them.
Meeting room credits
Customised packages available
For those important presentations, all-day creative workshops or company team building. Our meeting room packages give you the professional space to need.
FAQs
At the end of the 6 month membership, would it be possible to renew the membership and if so how much? Would I have to pay another setup fee or security deposit once the membership expires?

Can any of the add-ons be ordered anytime within the subscription period?

Will the VOIP phone auto attendant for the voicemail greeting be recorded by someone at Workplace One? If not, would I have to record the voicemail greeting myself, or is there a standard greeting?

Regarding mail forwarding, is there a flat rate for the service, or is it per use? How long will it take for mail or packages to arrive outside of the GTA? When would I receive the invoices?

When a phone call is being redirected, would I receive that call right away? If not, then would I receive a voicemail message stating that I received a call or the message itself?